Make the most of one of Mexico's best-kept secrets and visit our Nayarit dentists for great quality, affordable dental care in one of Mexico's hottest emerging destinations.
It was only a matter of time before Nayarit's pristine Pacific Coast, dotted with pretty fishing villages and framed with verdant mountains and wide, white sandy beaches appeared on the tourist radar. Marketed by the Mexican Government as the Nayarit Riviera, a 60 km stretch of coast running from Mexcaltitan – the legendary home of the Aztecs – in the north, down to the laid-back surfers' hangout Sayulita in the south is central to Nayarit's tourist aspirations.
While it has a little way to go before its popularity reaches that of its neighboring state Jalisco's jewel in the tourist crown – Puerto Vallarta – the establishment of the purpose-built, high-end sister resort, Nuevo Vallarta some 15 minutes drive away from Puerto Vallarta's airport and positioned between the Nayarit Riviera and Puerto Vallarta shows this stretch of paradise can be a match for any tourist destination.
As well as its beach towns such as San Blas, Nayarit is also known as home to four indigenous communities – the Wixaritari (Huichol), the Naayeri (Cora), the Odam (Tepehuan) and the Mexicaneros – who mostly inhabit the Nayar highlands but do have communities based along the coast.
The area is rich in biodiversity and there are plenty of opportunities for wildlife spotting and getting close to nature. Humpback whales can be found in Banderas Bay and turtles return to several of the beaches here to lay their eggs.
The mangroves and swamps are home to unique and exotic species, including crocodiles and jaguars, and at reserves such as La Tovara, at the foot of the volcano, you can observe flora and fauna in beautiful surroundings.
Only a few hours flight away from most US cities, Nayarit is certainly a get away from it all destination – and if you are looking for the perfect place without the crowds for your dental care then you couldn't choose anywhere better. Get in now before the rest of the world finds out.
Where is Nayarit?
Nayarit is a state in the west of Mexico, overlooking the Pacific coast on its western border. It is bordered by the states of Sinaloa to the northwest, Durango to the north, Zacastecas to the northeast and Jalisco to the south.
Why visit a dentist in Nayarit?
Nayarit is a beautiful part of the world. Overlooking the turquoise ocean, the scenery is varied, with pristine beaches framed by jungles and mountains. There are plenty of interesting towns and resorts in the area, and miles of white, sandy beaches but it isn't as crowded as the nearby popular Puerto Vallarta.
If you are visiting for dental care you will find plenty of things to do - or not to do, if you feel like doing nothing at all. The Nayarit Riviera is not as busy as some of Mexico's other tourist hotspots – but it's only a matter of time before the masses discover this gem – and in the meantime you can find deserted beaches and a more rustic side of the country.
That is not to say that the dental facilities are in any way rustic. Far from it. Some of the most modern and advanced clinics around are found in Nuevo Vallarta, offering both general and specialist dental services, at prices that can save you a fortune compared to prices you'd pay at home:
• Average cost of a single dental crown in the US $1,200, in Nayarit around $350
• Average cost of root canal, inc post core and crown in the US $2,200, in Nayarit around $650
• Average cost of dental implant and crown in the US $3,900, in Nayarit $1,875
Where to stay?
You'll find plenty of accommodation to suit all budgets and styles in Nayarit. Nuevo Vallarta is a purpose-built, new, luxury resort, or you may prefer the more laidback Sayulita, or Bucerias with its cobblestone streets.
The towns along the Nayarit Riviera all have their own personalities, and each offer something a bit different, but one thing they do have in common is the glorious coastline.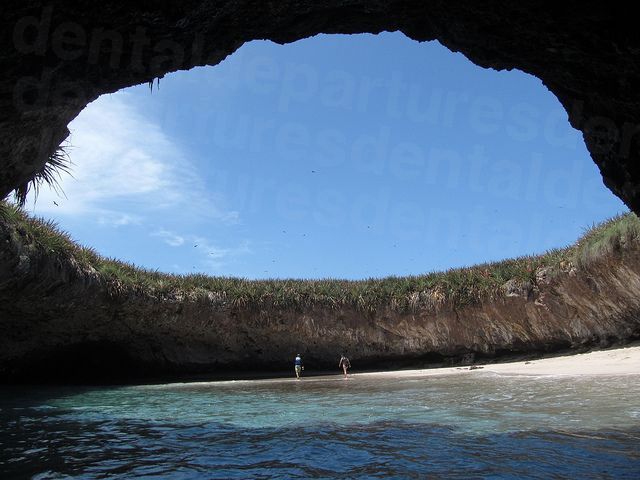 (Image by: Christian Frausto Bernal)
Is it safe?
There are no US advisory warnings against travel to the area known as the Riviera Nayarit, or on major highways between Puerto Vallarta and Guadalajara. There are, however, some warnings against travel near to the borders with the neighboring states of Sinaloa, Durango and Zacastecas.
Is the quality of care the same as back home?
Booking an appointment through Dental Departures ensures you will receive care from a reliable dentist. We background-check all our dentists, and visit their clinics, to make sure we are happy. If we're not we simply don't list them on our site. Our clinic listings include dentist qualifications, high resolution photographs, virtual tours and real patient reviews, so you can 'look before you book'.
Although Mexico used to have a bad rap in respect of dental treatment in the past, these days many modern dentists are highly-skilled, highly-trained individuals who take their profession as seriously as any of their Western counterparts.
Dental tourism is a lucrative business in Mexico, and dentists who are involved in treating international patients are keen to make sure they offer the same standard of services as their patients are used to receiving at home. In many respects, the services they offer are actually better – especially from a customer care point of view, and as for materials and technology, Mexican dentists have access to exactly the same brands as your dentist at home does. The only difference is that it costs a whole lot less here in Mexico.
What happens if something goes wrong? Does my dental care have guarantees or warranties?
Yes – our dentists all offer warranties or guarantees on their work, as well as on any materials they have used. This means, crowns, dentures or veneers etc. that have been made in the lab are also covered under warranty too. Warranties vary from clinic to clinic and depending on what procedure you have had done, but please ask us about this if you would like to know more.
Fortunately, things don't go wrong very often, but if they do Dental Departures will get it put right. Get in touch and let us know, and we will contact the clinic on your behalf if you want us to – we are more than happy to be your advocate.
If you are worried about the expense of having to travel back to Mexico you can also purchase a low-cost insurance policy which will cover you for travel and accommodation charges.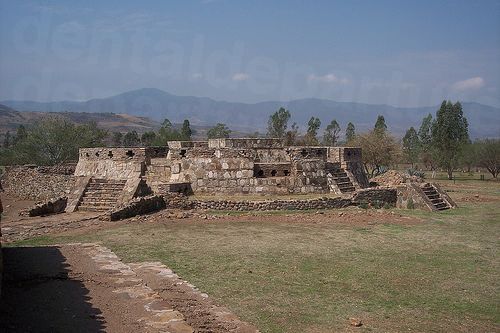 (Image by: Christian Frausto Bernal)
Do I need to speak Spanish?
Nayarit is a tourist destination and also popular for ex-pat retirees. English is spoken widely in commercial establishments and many of the locals, especially the young, speak English well so Spanish isn't necessary.
What payment methods are accepted by most dental offices?
Our dental offices accept US dollars and most accept other payment methods, including debit cards, traveler checks and personal checks. Credit cards are accepted by some, but there is usually a small processing fee of between 3-4%. You can check each clinic's payment preferences on our website.
Is my US or Canadian Dental Insurance accepted?
It is unlikely your dentist in Nayarit will be able to bill your insurance company directly, but it may be possible or you to reclaim your expenses if your provider allows for 'out-of-network' expenses. Give them a call and check, making sure if they do that you bring with you to your appointment the appropriate paperwork or forms for your dentist in Mexico to fill out.
When is the best time to visit one of our dentists?
The weather here is good all year round – which is why it is so popular with retirees. Certain times of the year are busier than others with December to March being peak season. Low season is from June to September. It is also the rainy season, but temperatures tend to be humid and hot with sudden downpours rather than constant rain. It is a good time for getting bargains on flights, accommodation and other amenities.
Our dentists are open all year too so whenever suits you is the best time to visit.
Is the region handicapped accessible?
Certain parts of the region are easier to navigate in a wheelchair than others. Some of the old towns, such as Bucerias, have cobblestones making for a very bumpy ride, whereas Nuevo Vallarta is modern and much easier to get around with wide walking areas. Newer hotels and resorts are obviously accessible.
People are generally very helpful if they see you are in difficulty, and many of our dentists can arrange pickup services from the airport or your hotel. We will always find a way to get you to one of our great dentists, so call or email us to discuss your requirements.
What is the downside? What should I know about visiting?
The standard method of pain relief throughout Mexico is local anesthetic, so if you require sedation dentistry most of our dentists will be able to accommodate this but you will need to arrange it in advance. Please be aware that an additional charge of between $400-$600 will be payable as an anesthesiologist will need to be in attendance.
Dental patients should also be aware that Valium and other prescription anxiety medication is available provided it is booked in advance.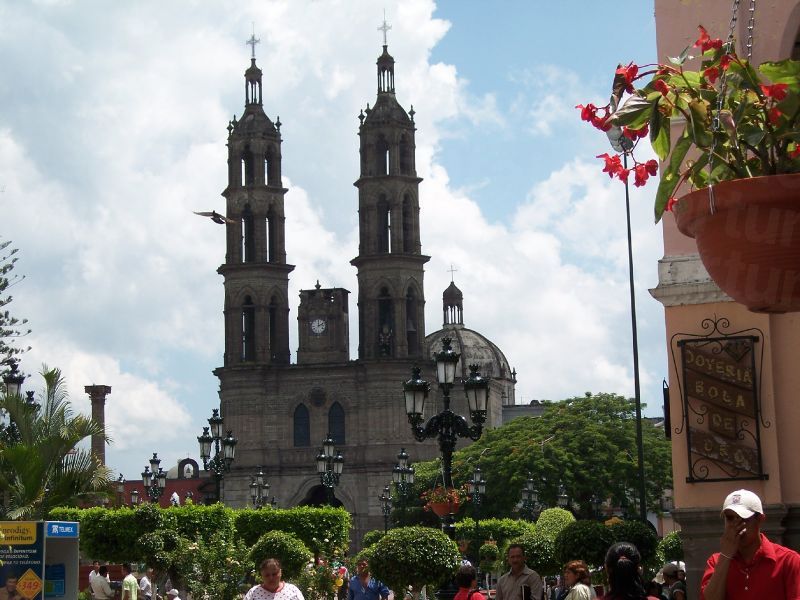 (Image by: Christian Frausto Bernal)
What else is there in Nayarit?
There are miles and miles of rain forest in the mountains, containing hundreds of species of birds and mammals, including armadillos, ocelot and pumas. Ecotourism is a growing area as the protection and conservation of wildlife is recognized as important. You will find organized tours across the region as well as theme parks, such as Aquaventuras, where you can swim with dolphins. There are also a couple of dolphin swim centers in Nuevo Vallarta.
Surfing is one of the most popular activities in Nayarit with several towns, including Sayulita, Punta de Mita, El Anclote and San Francisco offering differing conditions depending on your experience. Other water activities, including, scuba diving, snorkeling, fishing, jet ski-ing and swimming are also options that you can partake in throughout the Riviera.
Of course, if you don't want to expend too much energy you can enjoy a refreshing drink under the shade of a palm, or take it easy with a stroll around any of the pretty towns or villages, such as the cobblestoned Bucerias – a typically colorful Mexican town. With its main plaza featuring restaurants and galleries, as well as a charming handicraft market, it offers a low-key way to while away an afternoon or evening.
Fans of unique boutiques will find Nayarit a treasure-trove of authentic Mexican handicrafts, including those made by the indigenous natives. Renowned for their colorful crafts and artworks, ceramics, beadwork, wooden pieces and leather goods, as well as home-styled bread and home-grown vegetables, their wares make beautiful gifts or souvenirs of a wonderful holiday.
Flying in?
The nearest airport is Puerto Vallarta International Airport (PVR), around 2 hours from Tepic.
Distances from Tepic, the state capital, to other areas of interest:
Puerto Vallarta International Airport: 101 miles (161 km) 2 hours
Nuevo Vallarta: 98 miles (158 km) 2 hours
Bucerias: 90 miles (145 km) 1 hr 48 mins
Sayulita: 80 miles (129 km) 1 hr 40 mins
San Francisco, Mexico: (85 miles) 122 kms 1 hr 43 mins
Cruz de Huanacaxtle: (85 miles) 122 kma 1 hr 43 mins
How do I book?
At Dental Departures there are several ways you can book an appointment with one of our dentists in Nayarit. You can use our online booking facility, or talk to one of our Customer Care Team via online chat or on our toll-free phone number. Our services are free to use and we frequently offer exclusive deals and discounts so you will always get the best price available – and that's a guarantee.