Easy to reach for North Americans, our dentists in Nuevo Leon provide affordable, high-quality dental care for those who can't afford it at home, or those who would rather save their money and put it toward something else rather than their dentist's pocket.
Nuevo Leon has a short border with the US state of Texas, and visitors can experience a combination of modernity, tradition, nature, adventure and exciting cuisine. This is especially evident in the state Capital, Monterrey, where the 18th Century Metropolitan Cathedral sits in sharp contrast to one of the newest buildings, the Faro de Comercio (Lighthouse of Commerce), whose green laser beam can be spotted from almost anywhere in the city.
Nuevo Leon is blessed with interesting natural sites, including mountains, caves, canyons and waterfalls, and its natural terrain provides adventurous types with a host of adrenaline-fuelled activities. Nature lovers will love its accessible opportunities for horseback riding, camping and hiking against picture postcard backdrops.
Of course, festivals and traditions are part of the fabric of life in Nuevo Leon, and checking out when they are held will only enhance your vacation experience.
You can expect your dental care in Nuevo Leon to be of high quality, and with lots to discover in the state in between your appointments.
Where is Nuevo Leon?
Located in northeast Mexico, it has a short border with the US state of Texas to the north. To the south it borders San Luis Potosi, Coahuila to the west and Tamaulipas to the north and east.
Why visit a dentist in Nuevo Leon?
CONVENIENCE
For visitors from southeast Texas in particular, crossing the Colombia border crossing into Mexico at Laredo in Texas is a convenient and affordable option rather than paying prices around 70% higher at home. Even for travelers coming from further afield, including Canada, there are plenty of options to fly into one of Texas's airports, including Laredo International.
COST
The cost savings are, for most, the man reason for coming to Nuevo Leon for dental care. Here are some examples of the typical savings made on some popular dental procedures:
• Average cost of a single dental crown in the US $1,200, in Nuevo Leon around $300
• Average cost of root canal, inc post core and crown in the US $2,200, in Nuevo Leon around $520
• Average cost of dental implant and crown in the US $3,900, in Nuevo Leon $1,500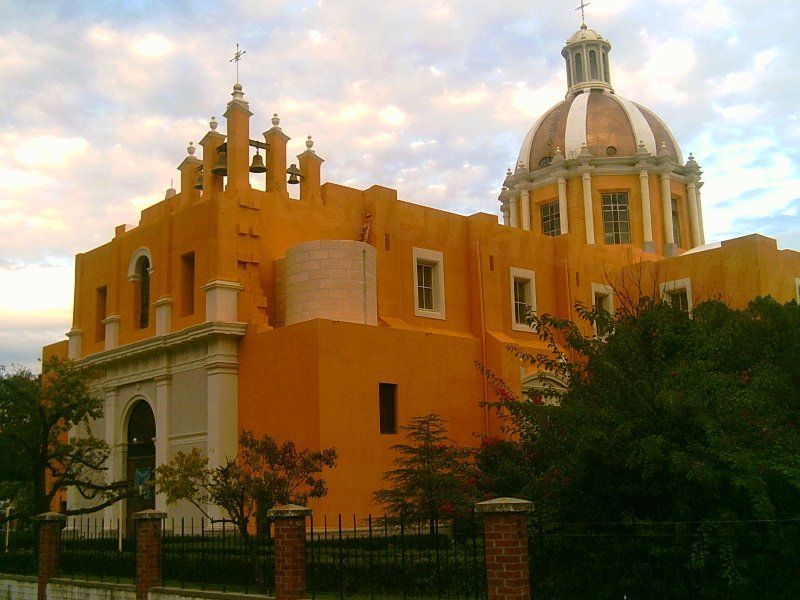 (Image by: Cuauhtemoc Diaz Pacheco)
Where to stay?
In Nuevo Leon you can stay in the City, with all amenities on your doorstep, or get back to nature in a hotel featuring log cabin bungalows in Monterrey National Park.
Is it safe?
The US Government Advisory on Nuevo Leon currently states to defer non-essential travel to the stage, and to exercise caution in Monterrey. It also advised to avoid casinos and gambling establishments, as well as to avoid travel between cities after dark.
Is the quality of care the same as back home?
Dental care in Mexico is certainly on a par with what you would experience at home, providing you find a reliable dentist.
Dental Departures pre-checks all of our verified dentists, and lists their qualifications on our website. This way, you know that when you are looking for an implantologist in Nuevo Leon, you can easily find what you are looking for, and that your dentist is qualified by looking on our site.
We also provide clinic photos, real patient reviews and virtual tours – all designed to give you as much information as possible, so you can book your appointment in confidence.
You will find that, particularly in the case or our dentists, because they treat international patients, they ensure their qualifications and expertise are comparable to their counterparts in the US. International patients need to feel comfortable that their dentist is up to the job, otherwise they wouldn't come.
Training and qualifications, membership of the American Dental Association or other international organizations such as the International Congress of Oral Implantologists all go toward demonstrating your dentist's skills, and you can check these out for yourself before you book.
What happens if something goes wrong? Does my dental care have guarantees or warranties?
Fortunately, it is rare that things go wrong. However, all our dentists in Mexico provide warranties and guarantees on the work they do, and on the materials they have used.
Even with the greatest care in the world, dental and medical procedures can never be guaranteed 100%, as human bodies all react differently. If anything does go wrong, we will make sure that we get it put right.
If you are worried about travel or accommodation expenses in this eventuality, for your complete peace of mind you may want to purchase cover from one of our insurance providers.
Do I need to speak Spanish?
You won't have any problem communicating with your dentist – most of our dentists speak English exceptionally well.
You should also find it fairly easy to locate English speakers elsewhere in the state as it is spoken widely.

(Image by: Mestdagh)
What payment methods are accepted by most dental offices?
Our clinics in Nuevo Leon all accept US cash, but you will need to check each clinic listing on our website to see what other payment methods are accepted by your particular dentist.
Most accept debit cards, credit cards, personal and traveler checks, as well as bank transfers. Please note that credit card payments may be subject to a small additional processing fee of between 3 and 4%.
Is my US or Canadian Dental Insurance accepted?
It is unlikely your dentist in Nuevo Leon can bill your insurance provider directly, but it is worth checking before you book if your provider allows for 'out-of-network' care. If they do, you will be able to reclaim the cost of your treatment when you return home.
Make sure your insurance provider sends you all the forms and documents you need before you travel as you will have to take these with you for your dentist in Nuevo Leon to sign.
When is the best time to visit one of our dentists?
Our dentists are open all year round, so you can visit at a time convenient to you.
The weather is hot and dry throughout the year, with very little rain.
Is the region handicapped accessible?
Mexico's facilities generally are not as accessible for handicapped people as they are in the US, and getting about outside of the main towns and cities is likely to be a struggle. The towns and cities may also prove to be difficult – sidewalks may be broken or full of obstacles, if they exist at all, and cobblestones, narrow doorways and steps in and out of shops and restaurants may prove challenging.
Having said that, people are generally quick to assist and most of our dentists are accessible. We can always find a way of getting you to see one of our dentists, so just contact us and we'll see what we can do.
What is the downside? What should I know about visiting?
Sedation dentistry is not administered as standard in Mexico as it is in the US and Canada. If you think you will require this when you have your dental procedure in Nuevo Leon, most of our dentists will usually be able to arrange for an anesthesiologist to administer it, but they will need to book this in advance – and it will incur an additional fee of between $400 - $600.
Similarly, anxiety medication such as Valium will also have to be requested in advance. Please let us know if either of these two situations applies.
What else is there in Nuevo Leon?
As you would expect, the State Capital, Monterrey provides lots of things to see and do. The Macroplaza is one of the biggest city plazas in the world where the old colonial and the modern, avant garde co-exist. The complex includes the Museum of Mexican History, the Palace Museum and the Museum of the Northwest, and it is a particularly pleasant place to stroll, although you may prefer to take a tour while riding on the tram.
The tradition of glass making is inherent in Mexico's history and is practiced all over the country. The Museum of Glass in Monterrey is a fascinating insight into this thriving history.
Fundidora Park provides nature and culture in the center of the city and is used by locals and visitors alike for sports and artistic performances.
Around 40 miles away from Monterrey, is Boca de Potrerillos. This archaeological area preserves the largest collection of rock paintings and petroglyphs in Mexico. Providing an insight into the way of life of ancient inhabitants, the area is spread of 3.5 miles and includes tools and pieces of art.
The Magic Town of Santiago, tucked between the Sierra Madre Oriental and the Sierra de la Silla is a fascinating place to visit. Its streets and houses are the main attraction, but it is near to Monterrey National Park, and is the starting point for adventure lovers who can partake in extreme sports in the surrounding countryside, including abseiling and rafting.
Santiago hosts a number of festivals, including the Festival de la Manzana (Apple Festival) and the Fiesta del Senor Santiago (Festival of the Lord James), which are always fun to see if you're visiting. Fireworks, carnival rides, culinary delights and livestock exhibitions are all part of the celebrations and the street's become stages for parades, churros, rodeos and handicraft exhibits.
Nuevo Leon stands out for its meat-rich cuisine with machaca (goat meat) and roast pork served with 'frijoles envenenados' being regional specialties – just the thing after a busy day of exertions. And, if after everything else you feel like shopping you'll find all manner of crafts including glassware, crystal, carved wooden objects and leather goods.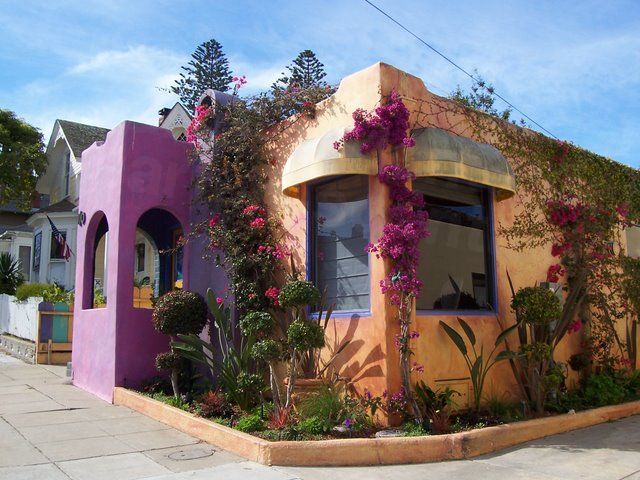 (Image by: Kyle Pearce)
Getting there – flying in
International flights land at Monterrey's General Mariano Escobedo International, and several low-cost airlines fly from here to other parts of the country, including Mexico City, Cancun, Merida and Pueto Vallarta.
If you are visiting the north of the state you can always fly into Laredo in Texas.
Distance from state Capital (Monterrey) to other areas:
General Mariano Escobedo International Airport, Monterrey 17 miles (27 km), 30 mins
Saltillo, 16 miles (27 km) 30 mins
Nuevo Laredo, 97 miles (157km) 2 hours
Reynosa, 138 miles (222 km) 2 hr 19
Matamoras, 190 miles (306 km) 3 hrs 10
Santiago, 437 miles (703 km) 7 hrs
How to book an appointment:
Call us for fee or book an appointment online. With Dental Departures you will get the best prices available with our exclusive discounts. Book one of our quality-checked dentists in Nuevo Leon with complete confidence.
(Main Image by: eperales)