Get first-class dental treatment by our dentists in Quintana Roo while enjoying the hospitality and sights of one of the world's most popular holiday destinations. Discover affordable dentistry, saving around 70% with Dental Departures' quality-checked dentists, and make the most of Quintan Roo's beaches, scenery and culture.
The popular beach resorts, including Cancun and Playa del Carmen, the islands of Cozumel and Isla Mujeres and ancient Maya ruins at Tulum and Xcaret are just some of the world-famous locations that bring visitors to the area.
Tourist infrastructure here is excellent, with world-class hotels and countless opportunities for pleasure and entertainment. One of the world's largest coral reefs offers divers colourful reefs to explore, just off Cozumel's coast. Aquatic sports, including windsurfing, fishing and jet ski-ing are widely available and other land-based options for the energetic include mountain-biking, rappel and golf.
Underwater caves, several archaeological Mayan sites and Xcaret – the eco-archaeological park – complete a fascinating roster of experiences for the adventurous.
Of course, stunning beaches, fantastic weather and nightlife ranging from laid-back to party central gives Quintana Roo's visitors the quintessential holiday experience, whatever their preferences.
Where is Quinana Roo?
Quinana Roo is located on Mexico's Yucatan Peninsula. Its position overlooking the Caribbean Sea has ensured its popularity as a holiday destination, and splendid resorts along the Riviera Maya draws many holidaymakers to its white sandy beaches.
Why visit a dentist in Quintana Roo?
If you are looking for a dental holiday then Quintana Roo is one of the world's premier destinations. The resorts are luxurious, and the beaches and surrounding waters inviting. For total relaxation there are secluded spots to get away from it all, but for the adventurous there are plenty of activities if you get bored of the scenery.
Coral reefs, especially around the island of Cozumel, are a dream for scuba divers and snorkelers and there are any other amount of water-based activities to get involved in. On land the relics of the ancient Mayan culture are evident across the peninsula and make for some interesting trips.
We have dentists located in all the major resorts in Quintana Roo, including Cancun, Cozumel, Playa del Carmen and Tulum, so no matter where you decide to holiday, you will find a high-quality dentist in the destination of your choice.
Cancun is the most popular resort in the area and has a great and varied nightlife. If you want to be in the hub of things, book with one of our dentists in Cancun. For a slightly more sophisticated resort Playa del Carmen may be more your thing. Its in the center of the Riviera Maya and so its easy to get to Cancun, Cozumel or Tulum from here, and we have a number of world-class dentists in Playa del Carmen to provide you with high-quality dental care.
The dentists in this part of the world are particularly geared to receiving international patients, as quite simply there are a lot of people that travel from abroad specifically to have their dental care here. And who can blame them?
The dentists are well qualified and are keen to demonstrate they have skills equivalent to dentists in the US, Canada or the UK – so many opt to take some form of training (usually their post-graduate specialist training) at institutions in the US. If this is important to you, you will find dentists who are American Dental Association members, or dentists who are affiliated to international professional organizations, such as the International Congress of Oral Implantologists.
Obviously the price plays a major part in people wanting to have dental care here, but to have dental care in surroundings like this certainly makes the experience a lot more enjoyable:
• Average cost of a single dental crown in the US $1,200, in Quintana Roo from $250
• Average cost of root canal, post and crown in the US$2,200, in Quintana Roo from £500
• Average cost of dental implant and crown in the US$3,900, in Quintana Roo $1,000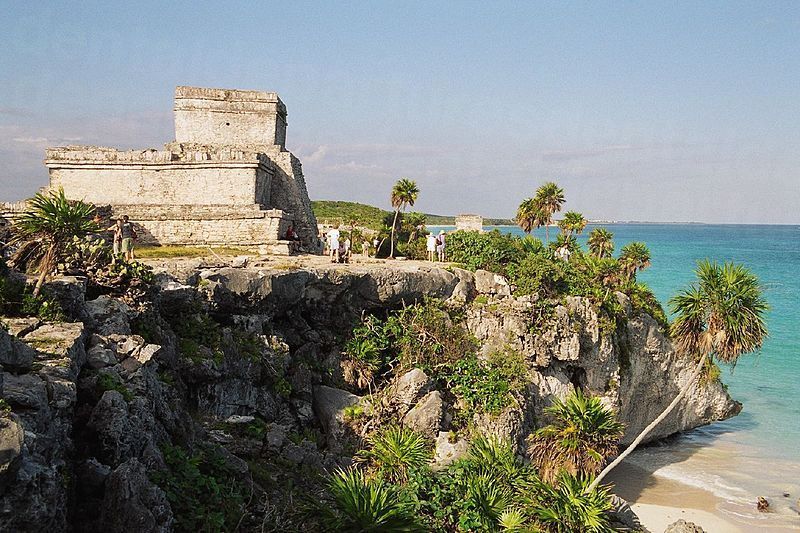 (Image by: Bruno Girin)
Where to stay?
You will be spoilt for choice for places to stay in Quintana Roo. Choose from luxurious spa resorts overlooking the Caribbean or a simple thatched roof cabana on the beach.
Some of our dentists also offer free or discounted accommodation in local hotels depending on the nature of your treatment so please ask us about this.
Is it safe?
Yes – the US government has issued no safety warnings for Quintana Roo, and apart from common-sense precautions you should have a tourble-free time here.
Is the quality of care the same as back home?
The quality of care is as good as it is back home, providing you choose a dentist that is reliable.
Our verification process for the dentists we list helps you find a dentist that has been background-checked, so you know that they meet a certain standard and are trustworthy. We list dentist qualifications on our website and their experience, and we provide clinic photos, virtual tours and real patient reviews to give you as much information as possible so you can make a reasoned decision. We try to provide you with 'look before you book' facilities so you get a really good idea of what to expect from your chosen dental clinic when you arrive.
We wouldn't recommend clinics unless we were happy to visit them ourselves, and you will see that many of the clinics throughout Quintana Roo are state-of-the-art – much more so than your dentist at home - with new equipment, modern facilities and an ambience that promotes relaxation.
What happens if something goes wrong? Does my dental care have guarantees or warranties?
Something that all of our dentists offer are guarantees or warranties on their work, and any materials used. Warranties vary from clinic to clinic, but the minimum is usually a year but some may offer a lifetime warranty on certain procedures (usually dental implants).
In the rare event that something does go wrong, Dental Departures will work on your behalf to get it put right.
If you are worried about this at all we have hooked up with some insurance providers who will provide cover for accommodation and travel expenses if this eventuality arises.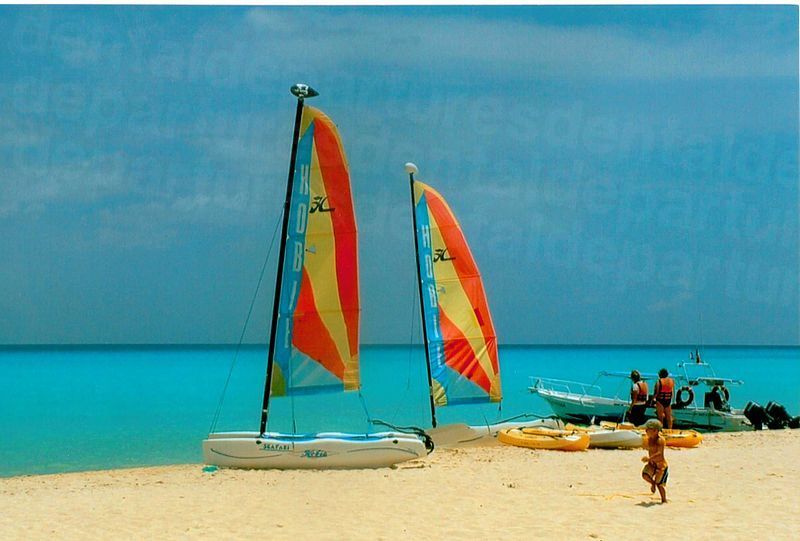 (Image by: Steve Erdelen)
Do I need to speak Spanish?
Our dentists are used to treating overseas patients, especially English-speaking ones and so you will have no problem communicating or being understood. Quintana Roo is a major holiday destination and English is spoken widely everywhere, from the drinks sellers on the beach to waiter in the cosy restaurant.
What payment methods are accepted by most dental offices?
Cash is accepted by all our dentists, and generally personal and traveler's checks, as well as debit and credit cards. You can check the listing for your particular dentist on our website for exact information. Please note that credit card payments may be subject to 3-4% handling fee.
Is my US or Canadian Dental Insurance accepted?
If your insurance provider allows for 'out-of-network' care you will be able to reclaim the cost of your dental care in Quintana Roo when you get home. Unfortunately, your dentist won't be able to bill your insurance company directly, but if you make sure you bring the appropriate forms with you from your insurance company, they will provide assistance for filling the forms in.
When is the best time to visit one of our dentists?
Quintana Roo is a year round destination with consistently high temperatures of between 78 degrees Fahrenheit (around 25 degrees Celsius). In the summer it can reach up to 100 degrees F (36 C).
You can visit one of our dentists at a time that suits you as they are open all year round.
Is it handicapped accessible?
Generally wheelchair access is varied. Obviously ancient ruins may prove difficult to navigate around but getting to them in a taxi shouldn't be an issue.
Mexico has some distance to go in providing access for people with disabilities. For example, Cancun's Hotel Zone has new sidewalks, but ramps for wheelchair are still not included everywhere. Unfortunately, it is just a case of finding out as you go. Some places may be accessible, others not. A lot of the newer hotels and resorts are more likely to be wheelchair friendly, but it is always worth checking to see.
Our dentists in Mexico are wheelchair accessible, and if you talk to us about your requirements we can always make sure we can get you to one of them. Many of our dentists will arrange transfers to and from your hotel to your appointment so you needn't worry about how to get to your appointment.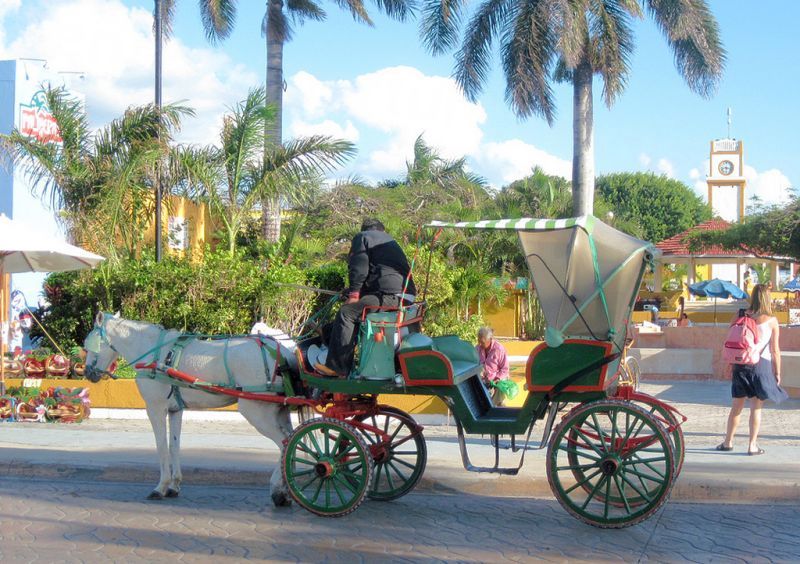 (Image by: Roger Wollstadt)
What is the downside? What should I know about visiting?
It's hard to believe there is a downside to this beautiful part of the world, but if we are really looking its worth being aware that timeshare sales reps will try and get you to 'hard sell' presentations. A firm, polite 'no, gracias' as you move on should be enough to deter them.
It is also worth bearing in mind that the ocean currents, dependent upon the time of year, may be strong. If you are not a good swimmer it is best to stick to the hotel beaches where the lifeguards are stationed.
Dental patients should note that local anesthesia is the standard method of pain relief in Mexico, not gas sedation with nitrous oxide. Many dentists will offer this service, but you will need to request it in advance, and it will probably cost an additional $400-$600 as the services of an anesthesiologist will be required.
You will also have to order sedation medication, such as valium, in advance too.
What else is there to do?
Outdoor activities are well covered throughout Quintana Roo, including climbing lighthouses, dune buggy rides, rappelling, zip-lining, swimming with dolphins and jeep tours. There are lots of tour operatives to choose from who will take you to parts of Mexico you wouldn't ordinarily be able to see on your own, providing you with a fun day out, a tasty buffet lunch and the knowledge and humor only a local can deliver.
You can also visit Sian Ka'an Biosphere Reserve, a UNESCO world heritage site. Experience Mayan culture and eco-adventure as you walk through coastal jungles to visit Mayan communities, then snorkel in limestone caves and take a boat trip across Chunyaxche Lagoon. There are plenty of activities to enjoy combined with your trip to Sian Ka'an.
Of course you will be spoilt for choice for great places to eat. Playa del Carmen, a one-time fishing village, takes pride in serving the freshest seafood. From authentic Mayan cuisine to international fine dining there's something for everybody.
Lastly, if shopping is your forte take your pick from huge shopping malls, such as Cancun's Plaza Las Americas, featuring stores, restaurants, movie theatres and fast-food outlets to open air markets. There are lots of open air markets throughout Quintana Roo's towns and along the coastal highways, offering loce al crafts including hammocks, blankets, pottery and jewelry. Expect to haggle for a good bargain.
Depending on the nature of your dental care, you can take part in as much, or as little as you feel up to.
Getting there – flying in
Most international flights from around the world land in Cancun but there are flights that land on the island of Cozumel from the US and Canada.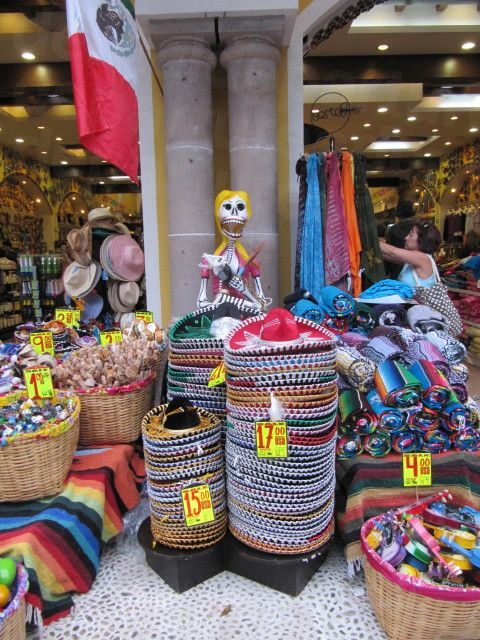 (Image by: Leonora Enking)
Distance to destinations from Cancun International Airports:
Playa del Carmen,Mexico: 43 miles, 1 hour

Tulum, Mexico: 82 miles, 1.5 hours

Chichen Itza,Mexico: 125 miles, 2 hours

Merida, Mexico: 195 miles, 3 hours

Progreso, Mexico: 213 miles, 3.5 hours

Campeche, Mexico: 300 miles, 5 hours
How do I book an appointment?
We make it easy to book an appointment for affordable dental care. Call us toll free, or book online using your computer, tablet or smart phone. Find your dentist in Quintana Roo for the best available prices with Dental Departures – guaranteed.
(Main image by: Mardetanha)