But you really do not have the time or cannot afford the expense. In this case, a couple of affordable quick fixes can be the answer: dental veneers, and/or teeth whitening . Los Algodones, Mexico is the perfect place for such quick fixes.
Los Algodones, or Molar City, is a great destination, very accessible for affordable dental care, especially for North Americans and Canadians. It is the northernmost town in Mexico, and within easy distance of the US-Mexico border crossing at Andrade, CA. You can drive there and walk across the border. Or fly to Yuma, AZ and take a cab, or use the free shuttle service which many of the dental clinics offer. Since dental patients are the economic "bread and butter" of the town, you are made very welcome and kept safe.
Los Algodones is a colorful little town with a warm climate. It has many pharmacies, restaurants, curio shops, and a few places to enjoy a really good margarita and typical Mexican dish. Although the town has only 6,000 residents there are around 350 dentists situated in just a few blocks - which means that dental prices are very competitive, much cheaper than the high costs of dental care at home. Here is a comparison of the Dental Veneers and Teeth Whitening Cost Los Algodones with the US and Canadian prices: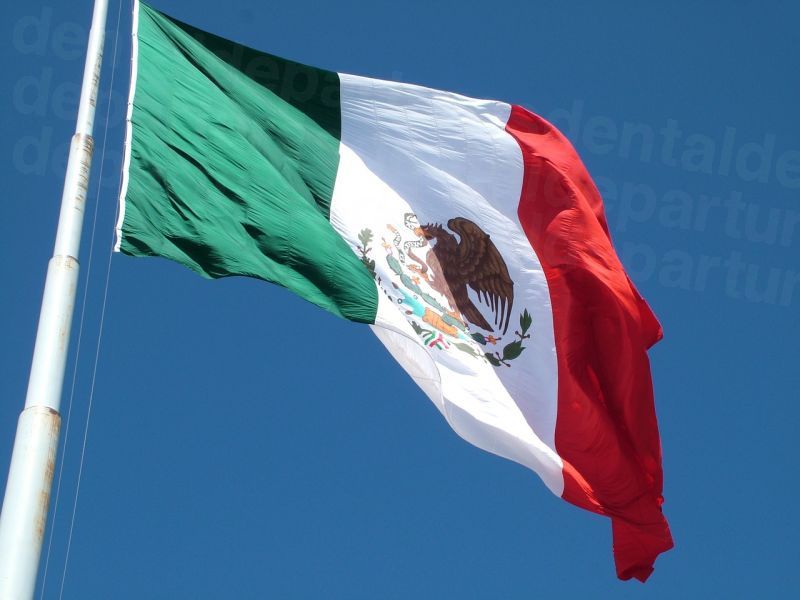 | | | | | | |
| --- | --- | --- | --- | --- | --- |
| Procedure | Price in United States (USD) | Price in Canada (CAD) | Cost in Algodones (USD) | Cost in Algodones (CAD) | Savings |
| Dental Veneers | 1,245 | 1,599 | 477 | 638 | 62% |
| Teeth Whitening | 668 | 858 | 174 | 233 | 74% |
And Dental Departures assure you of the best price. Should you find your dental procedure, with the same dentist, with the same dates at a lower rate on the internet, we will match it.
Moreover, the quality of dental care is generally excellent, as good as anywhere back home. Most of the dentists in Los Algodones have taken training in the US and are members of the American Dental Association, and all of them speak English. The dental clinics have invested in state-of-the-art, up to date equipment, and autoclave sterilization and sanitation procedures that meet western standards are the norm.
So if you want to restore your winning smile in a day, Los Algodones, Mexico is the place to go. The dental clinics there are able to offer the two quick fixes:
Laser teeth whitening, which is a highly effective way to whiten your teeth. Bleach is applied to each tooth, and heat generated by a laser enhances its effectiveness while ultimately speeding up the process.

Same-day ceramic dental veneers, which are usually fitted within the hour by clinics which have CAM/CAD in-house ceramic studios (CEREC).
Dental Departures only work with the most reputable dental clinics in Los Algodones that have been background checked, pre-screened, and vetted for quality. We recommend these three:
You can connect with us if you would like more information about dental veneers or teeth whitening Los Algodones.
Or, please request a personalized quote , free of charge.