Suffering from acute tooth pain? Want to avoid having your tooth removed? Save more than 80% on root canal treatment with Dental Departures. Find and reserve a root canal in Bali and combine a rejuvenating holiday in this idyllic holiday setting.
Let us help put a smile back on your face with a quality-checked, fully-approved dentist in Bali—at a fraction of the price. We can take the pain out of root canal treatment thanks to our top-notch quality clinical care and best price guarantee .
Why Is Bali So Appealing for Root Canal Procedures?
With a world-class travel and hospitality infrastructure, Bali already caters to many international dental patients from Australia and New Zealand seeking out low-cost, high-quality dental treatment.
Featuring English-speaking staff, modern diagnostic and therapeutic equipment as well as verifiable qualifications, our background-checked clinics provide a myriad everyday and specialist dental care—ideal if you require an emergency filling, check-up or more complex work.
Dental treatment in Bali is significantly lower, saving you significant money on your own dental health. Why not recuperate in style and have your root canal work done in this idyllic location.
Will I Receive the Same Level of Treatment in Bali?
Dental Departures meticulously vets every clinic, adhering to our quality standards, stringent hygiene and high dental expertise. We background-check and visit every site,
ensuring our patients receive a first-rate experience.
Research before you book: we make finding a suitable dentist a hassle-free process. Check out our extensive listings, view maps, virtual clinic tours and high-res images. You can browse an array of trusted patient reviews from many satisfied clinical visits including Bali 911 Dental Clinic , BIMC Hospital Dental Centre and Bali 911 Dental Clinic Denpasar .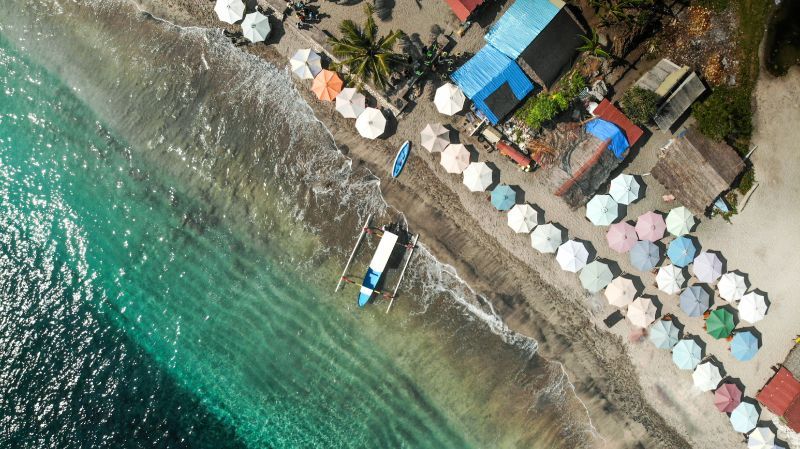 What is the Price of Root Canal Care in Bali?
Patients from Australia and New Zealand can save up to 85% on the root canal price in Bali :
Root canal treatment in Australia: $1,660 AUD

Root canal treatment in New Zealand: $1,706 NZD

Average root canal treatment in Bali: $210
Why Choose Bali?
Convenient for dental tourism travellers, Most visitors arrive at Denpasar airport, also known as Ngurah Rai International. An array of international flights arrive daily with easy connections to the rest of the island and Southeast Asia. Regional discount airlines provide low-cost fares across Asia and Oceania.
Due to its burgeoning healthcare sector, many top-quality, well-established clinics here make affordable dental care here appealing.
Steeped in history, culture and tradition, Bali is the perfect place to combine inexpensive dental treatment with fun in the sun. Known as the "Islands of the Gods," Bali consistently ranks among the world's most exotic, yet inexpensive travel destinations.
Experience Bali's azure-coloured coastlines, unspoilt beaches and verdant landscapes, ensuring the perfect choice for dental care, relaxation and recuperation. Home to 10,000 temples, discover typical Balinese dance or head to the surfing caverns and boutique shops of Seminyak and Kerobokan.
Head to Kuta and Legian for vibrant nightlife, whilst diving enthusiasts should visit Nusa Penida. Horse riding, dolphin-watching, elephant safaris and exclusive Eco-tours number among the variety of outdoor activities.
Accommodation in Bali
Numerous accommodation options await you when you visit Bali , suiting all wallets including five-star luxury and budget-friendly hostels.
Denpasar, Kuta Beach, Seminyak and Nusa Dua are popular resorts, as well as the old Colonial capital, Singaraja and the black sandy beaches of Lovina. Head east for tranquil coastal villages and Mount Agung.
You will never be far from one of our excellent dental clinics dotted around this idyllic destination.
How Do I Book?

Dental Departures can help you book root canal treatment at one of our clinics in Bali
Checkout clinic photos, read dentist profiles, compare prices, and get exclusive discounts. If you have any questions, contact us by phone, email, or online chat. Our customer service will be delighted to assist and book an appointment for you.