Do you wish you could get cheap dental implants? Tijuana is a great place for affordably priced dental implants. Tijuana in Mexico is easily accessible from the U.S. and Canada and has developed into a premier dental tourism destination.
What about the safety of dental implants in Tijuana?
You may be afraid of getting dental implants in Tijuana as you may worry the dentists are not qualified or experienced enough to do this procedure. Or you may have apprehensions about the hygiene and sterility of the clinics and wonder if they are shoddy places, staffed by people who do not speak English and that is why they are cheap.
Possibly there may be a few clinics that are not of great quality. But by and large, the clinics that attract tourists are high quality clinics with facilities that rival those of clinics anywhere in the world. These clinics use the latest modern technology including 3D digital imaging, have onsite laboratories so that restoration work can be done faster and are manned by highly trained technicians.
As for the doctors, they are all well qualified and trained. Many have done part or all of their training in western countries. Some may be affiliated to reputed boards like the American Dental Association (ADA) or the International Organization of Oral Implantologists (IOOI). You will find largely English people staff and doctors.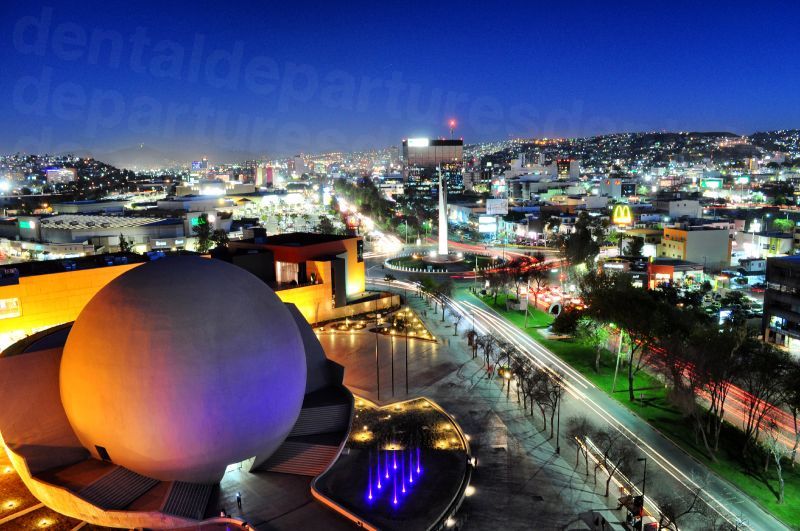 How can you be sure that you can get cheap dental implants in Tijuana?
When you book through Dental Departures you can be certain that they are affordably priced because we give the best price guarantee . You can also be certain that the dentists at the clinics we list on our website are well qualified and experienced because we check their educational qualifications and their affiliations. We also see that the clinics have good quality amenities and ambience and follow international treatment protocols. These investigations by Dental Departures ensure your safety.
Clinics like Harmony Dental Studio and Dr. Dalia Dental Centre are both headed by dentists affiliated to the American Dental Association. They have excellent treatment rooms and are conveniently located. Both are GPC (Gobal Patients' Choice awards) winners as well.
What about the quality of the dental implants?
You can select the brand of implants that you want. You can discuss with your dentist as to which brand of implants that he or she recommends and then decide which one you want. As there are many different brands available at various price points, it is best to talk to your dentist about this. All brands have to undergo quality testing, but you may want to go in for big brands rather than generic ones as there is greater likelihood of their being around if you have any implant problems are few years down the line.
In any case, the doctor may have to make a judgment call during the implant procedure if there is any particular surgical procedure require. Even more important than the brand of implant is the skill of the implantologists.
If you decide to get cheap dental implants in Tijuana and book through Dental Departures, you are assured of safety and affordability.