Learn more about dental crowns and discover quality-checked clinics in Mexico City with Dental Departures.
What Are Dental Crowns?
Dentists recommend the placement of dental crowns mainly to:
Improve the shape and appearance of a tooth that has been worn down.
Reinforce those that are structurally compromised, such as cracked teeth.
To fit over an abutment as part of dental implant treatment to replace missing teeth.
Crowns are generally made from porcelain, metal, a combination of the two, as well as gold.
Even though the price of the dental crowns is mainly determined by the material it is made from, our dental crowns reviews in Mexico City show that the rates are significantly lower compared to what is charged in other parts of the world.
Best Dental Crowns Clinics in Mexico City
Some of Dental Departures' top-rated clinics in Mexico City for crowns are:
This clinic is a few minutes from Mexico City's international airport. It has been serving the dental community for more than three decades now, offering comprehensive dental services. Individualized treatment plans are made to ensure that the demands of every patient are met. In addition, this guarantees the best outcome.
Besides dental crowns, the professionals working here handle root canals, extractions, fillings, teeth cleaning, teeth whitening and dental implants.
This clinic is housed in a modern structure that comes with floor-to-ceiling windows, treating patients to sweeping views across Mexico City. It has been in operation for the last 30 years offering all kinds of dental treatment.
This is one of the most prominent dental practices in Mexico City and the dentists working here have a wealth of experience in cosmetic and restorative dental care. Children's dentistry is also offered here, meaning you can have your entire family treated.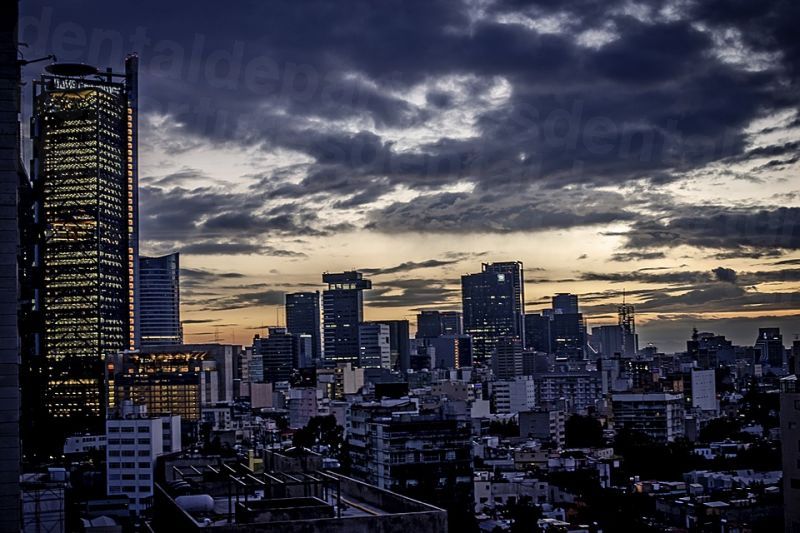 Dental Crown Prices: How Much Can I Save in Mexico?
In Mexico City, dental crowns cost, on average, USD $700 (AUD $ 884, UK £ 536, NZ $ 950, CAN $ 887).
This is compared to the US where you will pay around 60% to 70% more.
[Please note that these are estimates at the time of writing.]
What's Next?
Our site contains all the information you need to make an informed decision before booking, including dental crowns reviews in Mexico City, as well as prices, dentist profiles, maps and more.
Browse through our Mexico City clinics and book your free appointment through the Dental Departures site. Our Customer Care Team can also be reached at any time of day or night, at no charge to you.
Sources:
Larson, Jennifer. Everything You Need to Know About Getting a Dental Crown. Healthline. 31 October 2019. https://www.healthline.com/find-care/articles/dentists/dental-crown
What Is A Panoramic Dental X-Ray? Colgate. Website accessed: 24 November 2020. https://www.colgate.com/en-us/oral-health/x-rays/what-is-a-panoramic-dental-x-ray
Crowns. Dental Health. Website accessed: 24 November 2019. https://www.dentalhealth.org/crowns