Dentists recommend placement of dental crowns mainly to change the shape of a tooth, reinforce those which are structurally compromised and also to improve the outlook of a tooth. The available crowns are made from porcelain, metal, a combination of the two, as well as gold. Even though the price of the dental crowns is mainly determined by the material it is made from, our dental crowns reviews in Mexico City show that the rates are low compared to what is charged in other parts of the world.
Some of Dental Departures' top-rated low-cost clinics in Mexico City are:
This clinic was founded by Dr. Alejandro Aguilar Williams back in 2003. He is a well-respected professional in the dental field who has published many scientific journals and papers on Implant, Plastic and Cosmetic dentistry. The clinic won the International Excelsis Award in the year 2012 thanks to its outstanding performance. The dentists working here deliver services in line with established protocols.
Digital panoramic x-rays and 3D imaging are available to aid in making accurate diagnoses and also delivering the exact treatment the clients coming here for.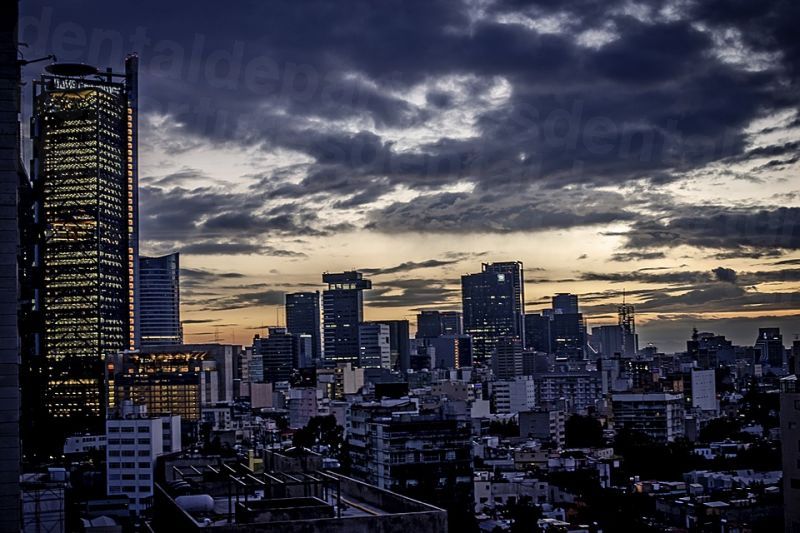 This clinic is a few minutes from the airport at Mexico City. It has been actively serving the dental community for more than 3 decades now, offering comprehensive dental services. Individualized treatment plans are made to ensure that the demands of every patient are met. In addition, this guarantees the best outcome.
Besides dental crowns, the professionals working here handle root canals, extractions, fillings, teeth cleaning, teeth whitening and dental implants.
c) Dr. Jaime Cohen Dental Clinic
This clinic is housed in a modern structure which comes with floor to ceiling windows. This means that you will have sweeping views from this clinic across Mexico City. It has been in operation for the last 30 years offering all kinds of dental treatment.
This is one of the most prominent dental practices in Mexico city and the dentists working here have a wealth of experience in cosmetic and restorative dental care. Child dentistry is also offered here, meaning you can have your entire family treated.
Mexico City is a popular destination among tourists and it is a great place to get dental crowns while on vacation. Alpen dental Studio is known for creating beautiful and healthy smiles using the latest technology. The services offered here include preventive dentistry, periodontics, endodontics, oral rehabilitation, aesthetic dentistry, pediatric dentistry etc.
Price
In Mexico City, dental crowns cost USD $ 700( AUD $ 884, UK £ 536, NZ $ 950, CAN $ 887) compared to Australia where you will pay AUD $ 1950 ( USD $ 1542, CAN $ 1955, UK £ 1181, NZ $ 2094)
It is a bit tricky to making travel and accommodation plans to a country you have never been to before. Choosing the best place to get services is also hard without help. That is why our site with information like dental crowns reviews in Mexico City should be your guide. Dental Departures will help with the booking, accommodation and travel plans. With this kind of help, your stay in Mexico City for dental crowns should go without a hitch.