Do you want to save around 70% on the price of dental veneers in Mexico? Cabo San Lucas dental care is high-quality and considerably less expensive than it is at home. The clinics offer various types of dental treatments and procedures which include non-invasive cosmetic dentistry procedures like dental veneers.
Compared to alternative dental treatments, dental veneers are less costly, long-lasting and can be completed in a single visit to the dentist. There is no surgery involved and most of the natural tooth structure is still intact after the procedure.
keep reading to find out how much you can save in Cabo.
Top Clinics in Cabo for Afforable Veneers
For more than 30 years, Cabo San Lucas Dental clinic has offered dental care and treatments in the cosmopolitan coastal city of Cabo San Lucas. It is an ideal facility for dental tourists to get their procedures. The area offers a great number of good amenities and breathtaking scenery.
Cabo San Lucas Dental carries out a variety of dental procedures which include extractions, fillings, tooth whitening, full mouth rehabilitation and dental implants.
A member of the Dentistas Asociados group, Dental Station, has two modern treatment rooms for your dental needs and has competent and dedicated dental professionals. Dental Station provides good quality dental care in different areas of dentistry which include endodontics, prosthodontics, orthodontics and maxillofacial surgery.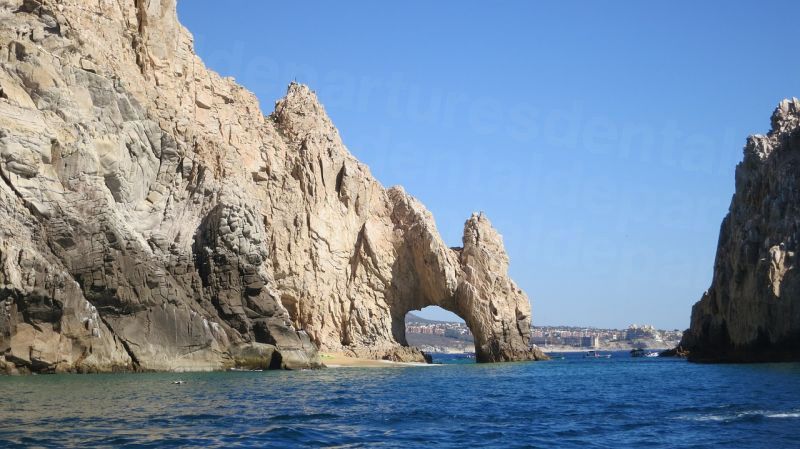 Established in 2005, Dental Santa Fe is also part of the Dentistas Asociados group of dental clinics. Dental Santa Fe treats their patients in three modern treatment rooms. The clinic offers full dental services in general and specialized areas of dentistry such as orthodontics, prosthodontics, maxillo-facial surgery, endodontics, fillings and preventative care.
Located in Los Cabos, Mexico, Estetica Dental is composed of a team of specialists in oral rehabilitation headed by a cosmetic dentistry specialist, Dr. Luis Javier Velazquez Mir.
Among the dental solutions that the clinic provides are fillings, gum treatment, root canal therapy, laser teeth whitening, veneers, crowns, dental implants and dentures. Their excellent team of specialists uses advanced treatment in orthodontics to straighten teeth, close gaps between teeth, and align the patients jaw properly.
Dental Sunset offers first-class and affordable dental treatments and procedures for both local and international patients. The clinic started serving patients in 2012. Patients visit the clinic for annual dental care such as check-ups, teeth cleaning and fillings. International patients are saving a significant amount of money on their procedures done at this clinic.
Among the dental services that Dental Sunset offer is teeth whitening, crowns, veneers, dentures, extractions, inlays/onlays, flippers, night guards and root canal therapies.
Savings on Veneers in Cabo San Lucas
Many American and Canadian visitors visit Mexico for more affordable dental services than what they get at home. To help you find an estimated dental cost, here's the dental veneers price list prepared by Dental Departures for you.
INTERNATIONAL PRICES VS. CABO SAN LUCAS
PROCEDURE

USD$

CAN$

AUD$

COMPARISON

DENTAL VENEERS

$ 1,245.00

$ 1,599.00

$ 1,623.00

INTERNATIONAL

$ 477.00

$ 608.00

$ 620.00

CABO SAN LUCAS

38.30%

38.00%

38.20%

% PATIENTS PAY IN CABO SAN LUCAS
The Bottom Line
What makes foreign patients visit dental tourist destinations are the lower dental costs for procedures which include a dental veneers price.
Cabo San Lucas has reputable dental clinics to provide top-quality dental procedures and affordable prices. Pack your bags and travel a little bit further to see the difference. For more information, connect with our Customer Care Team here, at no charge to you.
Sources:
Porcelain Veneers – Procedure Costs & Recovery. Consumer Guide to Dentistry. Website accessed: 17 May 2021. https://www.yourdentistryguide.com/veneer-procedure/
Visit Los Cabos. Website accessed: 17 May 2021. https://visitloscabos.travel/