Visiting the dentist may be the last thing you want to do on holiday—but for low-cost fillings, review Patong's dental services and you may well change your mind. Sure, fillings aren't the most expensive dental procedure around, but any money you save will go a lot further on your holiday in Thailand. Plus, keeping your dental health in check will save you a whole lot more money further down the line.
Is the Quality High in Thailand?
Absolutely. Thailand is a pioneer of modern dental tourism and has built a world-class reputation for its quality of clinical excellence and customer care. In fact, you can now find reputable dental clinics catering to overseas patients in all major Thai cities and tourist resorts.
Happy customers tend to recommend clinics to others, or often make a return visit in the future, so clinics strive to maintain their high standards in order to attract more patients. Dental tourism is very competitive in Thailand, meaning prices stay low and standards continuously improve—good news for foreign patients.
Why Should I Get My Fillings in Patong?
Patong , a major tourist destination on the island of Phuket, has good quality dental clinics specializing in various procedures. Aside from the affordability, there are a number of reasons why you should consider getting your fillings here.
Firstly, it's worth considering your general dental health maintenance . Many of us are guilty of putting this off, but biting the bullet and heading to the dentist will always pay off for you down the line.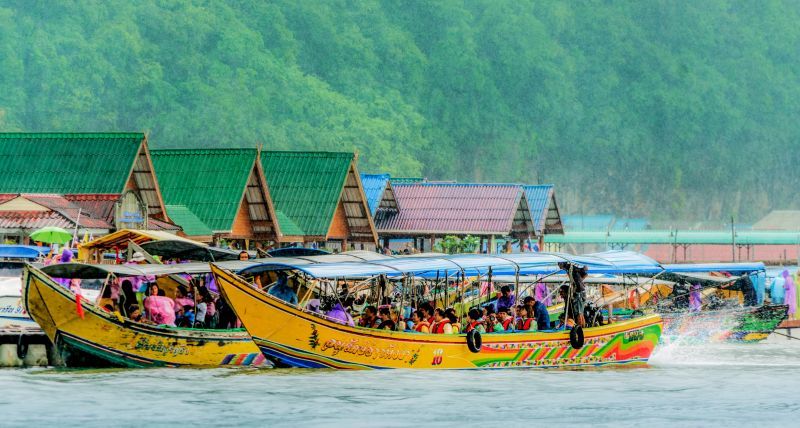 In the event you need an emergency filling, why wait until you get home when you can get it cheaper in Patong? Plus, losing a filling may make your tooth sensitive, making eating and drinking painful (and nobody wants to be on pain while on holiday).
You may also want to replace your amalgam fillings if you have any misgivings about the use of mercury in them. Again, this will be much more affordable in Patong.
How Much are Dental Fillings in Patong?
As you can see from the table below, fillings in Patong cost up to 80% less than you would pay at home:
AUS $

NZ $

UK £

EUR €

US $

CAN $

Teeth fillings cost –

Home

225

242

133

159

170

229

Teeth fillings cost –

Patong

37

40

22

26

28

38
Can You Recommend Good Dental Clinics in Patong?
Yes, we partner with reliable dental clinics throughout Thailand and Patong is no exception. Our clinics have all been background-checked by us before we list them on our website, so you know that dentists' qualifications, professional memberships and patient reviews have all been verified. Our listings include clinic photos, maps and prices so you can easily compare clinics and choose the option that best suits you.
Take a look at some of the most popular clinics in Patong, Phuket:
What's Next?
For high-quality fillings, review Patong's dental services, then book you appointment with Dental Departures. You'll be saving money, maintaining your dental health and enjoying the paradise island of Phuket all at the same time!