Bangkok is an excellent city for taking a holiday or business trip. But what do you do when you have a dental emergency crop up such as the urgent need for teeth fillings. Bangkok shouldn't be spoiled by misbehaving teeth, so let's find out the solution.
Stay Calm When Disaster Strikes
If you do experience a major dental problem, the important thing is not to panic and let it ruin your trip. A high-quality dental clinic is likely only a taxi ride away. But which ones are best. Well, the clinics displayed below are some of our top reviewed locations.
BIDC (Bangkok International Dental Center)
The BIDC is one of the top locations in Bangkok for dentistry. It is a modern facility with over seven stories and more than 25 treatment rooms. There is also a 30-room hotel attached, which is highly convenient for dental tourists.
The dental team itself is comprised of over 70 specialists. This includes many dentists who have trained in Australia, Hong Kong, the US, and the UK. For example, Dr. Pornsak Tantapakul has a Certificate in Orthodontics from New York University and an MSc in Orthodontics from the University of London.
Be assured that if you need fillings there will be the right dentist for you.
Bangkok Smile Malo Clinic
The Bangkok Smile Malo Clinic is another quality location to get emergency dental fillings. This is a modern 14-story complex with an expert dental team. It is also centrally located in the Nana area which is a popular area for travelers to stay. If you do happen to be staying there, you will only have to take a brief taxi ride to get your fillings shorted.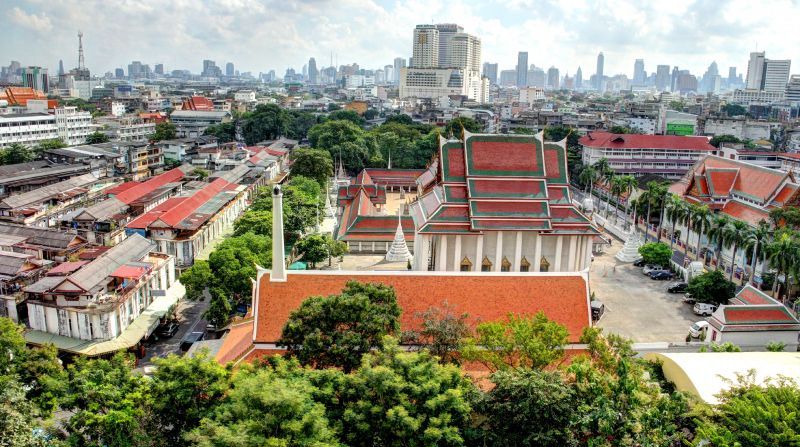 Once you arrive, you will find that the dentists are experienced, highly qualified, and speak English. A good example is Dr. Preeda Pungpapong, who has top Thai and US qualifications, as well as 19 years experience.
Thantakit International Dental Center
Thantakit International Dental Center is another large, modern facility with over 30 dentists. Many have received training in countries such as the US, UK, and Australia. One of the most experienced is Dr. Thara Sirikrai. He has been practicing for 23 years and has top American and Thai qualifications.
You will find that this dental center is centrally located on New Petchburi Road, meaning you probably won't have to travel far from your hotel to see a dentist.
Emergency Tooth Filling Prices
Let's not forget to mention the prices. You may actually end up happy that the emergency occurred in Bangkok rather than at home because the prices are much lower. Check out the approximate costs below.
| | | | |
| --- | --- | --- | --- |
| | Price in Australia (AUD) | Price in Bangkok (AUD) | Savings (AUD) |
| Composite Filling | $170 | $40 | $130 |
| | | | |
| --- | --- | --- | --- |
| | Price in New Zealand (NZD) | Price in Bangkok (NZD) | Savings (NZD) |
| Composite Filling | $185 | $45 | $140 |
Finding Out More About These Clinics
We recommend having a look at these clinics' pages on our site. You will be able to see some tooth fillings before and after pictures. Bangkok's patients have also written many reviews and posted them up on our site. This is another great way to find out about the quality and service you should expect.
So there you have it, the lowdown on clinics to get emergency teeth fillings. Bangkok's dentists will get you back on your feet so that you can continue enjoying your trip.