Last fact-checked: 27 February 2020
Discover quality and value at our dentists in Malaysia–one of the world's least expensive and most popular medical tourism destinations.
Where is Malaysia?
Malaysia is in Southeast Asia, sharing a land border with Thailand to the north, Singapore to the south, and maritime borders with Indonesia, Vietnam, Brunei and the Philippines.
Malaysia consists of two land masses: Peninsular Malaysia and East Malaysia (Malaysian Borneo) divided by the South China Sea. The peninsula is made up of Malay, Indian and Chinese and is mountainous and sparsely populated in the north. It is covered in dense jungle and fringed with white, sandy beaches.
More than 50% of Malaysia comprises of Malaysian Borneo – the jungle-clad northern part of the island of Borneo which is home to remote tribes. It is a unique island with three countries – Malaysia, Indonesia and Brunei – all responsible for its governance.
Malaysia is considered to be one of the world's 17 megadiverse countries because of the vast array of plant and animal life. You can get up close and personal through no end of outdoor adventures, including jungle treks, mountain climbing, caving and scuba diving.
Malaysia offers visitors an assortment of experiences – even the food is a mishmash of Asian and Western cuisines, blending together harmoniously to create unique Malaysian experience.
Part of the British Empire, Malaysia became independent in 1957, although the country's governmental and legal structures remain based on the English systems. The state religion is officially Islam, with the Malaysian constitution guaranteeing freedom of religion for followers of other religions.
In spite of – or perhaps because of – its rich variety of landscapes, ethnicities, religions and cuisine, Malaysia has managed to remain one of Asia's safest, most stable nations.
Why Visit a Dentist in Malaysia?
High standards of care. Like Thailand, its neighbor to the north, Malaysia is another fast-growing, prosperous Southeast Asian country with a robust healthcare infrastructure, including excellent dental services. In fact, for the past three years, Malaysia has been ranked as the #1 medical travel destination by a leading UK-based medical travel association.
Dentist training is extensive here, and very competitive – with five years at dental school and then further years of training to become a specialist, such as an orthodontist (braces) or endodontist (root canals). The Malaysian Dental Council (MDC) is the regulatory body for the profession; every dental practitioner must be registered and is required to obtain an Annual Practicing Certificate in order to legally practice dentistry in the country.
Widely available procedures include root canals, dental implants, dental crowns, smile makeovers, dental veneers and dental bridges – all at a fraction of the cost you would expect to pay back home.
Low cost of treatment. Malaysia is one of the top five destinations in the world for dental tourism. Boasting high-tech dental clinics, specialties include gum surgery, tooth re-shaping and bridges. Most people consider traveling to Malaysia for their dental treatment because of the savings on dental care can be up to 80% over treatment at home. Take a look at the following price-comparisons to see how much you could save:
Average cost for a full crown in Australia AUD: $1459; at a dentist in Malaysia AUD $498

Average cost of root canal, post and crown in Australia: AUD $2,000-$3,400; at a dentist in Malaysia AUD $332-$499

Average cost of dental implant and crown in Australia: AUD $5,500; at a dentist in Malaysia AUD $1,900
Leisure travelers welcome. Kuala Lumpur, the nation's glimmering capital city, and Penang, the world-renowned island resort, are the two most popular dental destinations. With Malaysia's easy accessiblity, excellent low-cost travel and hospitality, you can combine your treatment with a relaxing holiday abroad.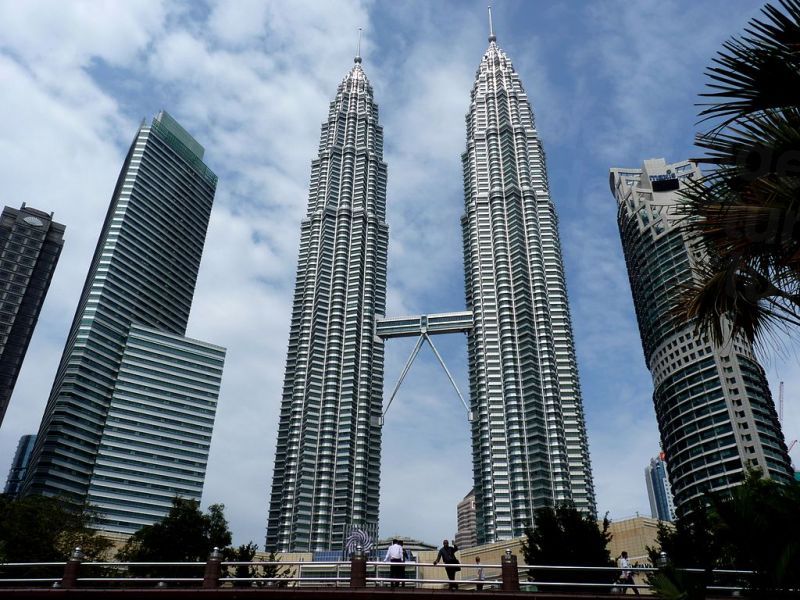 When Should I Visit Malaysia? Where Should I Stay?
There are two peak tourist seasons to consider when booking your dental treatment in Malaysia. The first runs during December and January, when tourists like to get away for Christmas and New Year. The second peak season falls between June and August, which coincides with the school holiday season in the Middle East.
Hotel accommodations in Malaysia are available at a wide range to suit all pockets. Dorm beds start from as little as AUD $10 a night, up to five-star hotel accommodation for around AUD $290 per night.
Is Malaysia Safe?
With rare exceptions, yes. In 2019, more 600,000 Australian nationals visited Malaysia, along with nearly one milliion medical and dental tourists from more than 160 countries around the world. A sophisticated Ministry of Tourism and Culture makes it their business to protect tourism and tourists, one of Malaysia's biggest economic drivers.
Multi-cultural, democratic and tolerant, Malaysia is considered a moderate Muslim country. As with anywhere in the world, there are always travel risks. You should take the usual precautions that you would in any unfamiliar surroundings back home, such as avoiding openly displaying valuables in public, walking or driving off the beaten path.
The Australian Government Department of Foreign Affairs and Trade advises that common-sense security precautions should be undertaken throughout Malaysia. Travel to the coastal region of eastern Sabah (far from Kuala Lumpur and Penang) is not advised.
Is the Quality of Dental Care in Malaysia as Good as Back Home?
Many Australians, New Zealanders and travelers worldwide are now choosing to go abroad for their dental care. Malaysia is becoming an increasingly popular value destination, known for the training and quality control of its dentists. At Dental Departures, all our dentists' qualifications have been checked, along with any professional memberships and previous experience, and we carry out site visits to help ensure you're receiving the very best care the country has to offer.
To help you select the right dentist for your treatment, we have made this information available on our website free of charge, along with useful articles and patient reviews to help you make an informed decision.
What Happens If Something Goes Wrong? Is My Dental Care Guaranteed?
While no practitioner anywhere in the world can guarantee 100% perfect work, fewer than one percent of our patients experience complications or other issues related to their treatment in Malaysia. If you experience complications or any other problem related to dental treatment booked through us, we are here to help set things right.
Many of our best clinics provide warranties on work performed. We can help you select a dentist that stands behind the work.
How Is English in Malaysia?
While Malay is the nation's official national language, as the country was for so long under British rule, English is widely spoken. English is compulsory in all schools and is the main language spoken in most universities, businesses – and dentists' offices!
How Much Can I Save at a Malaysia Dental Clinic?
Malaysia is becoming known throughout Southeast Asia, Oceania countries and the rest of the world as one of the great value destinations for medical and dental travelers. Low treatment costs combined with some of the least expensive dining and lodging in the region, can result in savings of 40-80% on your treatment.
Popular clinics in Malaysia include:
What Payment Methods are Accepted by Malaysian Dental Offices?
The official currency in Malaysia is the Ringgit. FOREX booths abound, where you can exchange your home currency into Ringgits. It's recommended you do not purchase Malaysian currency until you arrive, as the exchange rate will generally be more favorable in Malaysia than back at home.
Try to ensure that any banknotes you bring with you are in good overall condition as FOREX booths may not accept damaged currency.
Debit and credit cards are widely accepted, although you may be subjected to a small handling fee (usually 3-4%). Traveler's checks are also acceptable although you may find using an ATM more convenient, providing your home bank does not charge high fees.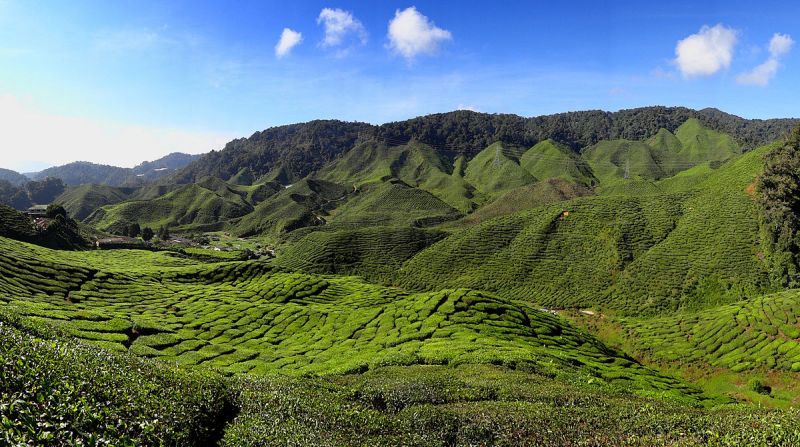 (Image by Bjorn Christian Torrissen)
Is My Australian Dental Insurance Accepted?
You should check with your insurance provider to ensure that they will reimburse you before you book any appointments. If they are willing to reimburse you, be that you determine what documents and paperwork are required as your dentist in Malaysia will need to sign off on any claims.
Although not an insurance issue, it is worth considering that you may be eligible to claim medical expenses tax deductions for your dental treatment abroad, potentially saving you even more money.
When is the Best time to Visit One of Our Dentists in Malaysia?
Although we have treatments available year-round, you may want to schedule your visit based on local weather conditions. The Malaysian climate is tropical. Between October and February, the north-east monsoon deluges the east coast in rain. Kuala Lumpur and Penang are affected by both monsoons, showers are intense, though usually brief.
Situated close to the equator, warm weather is guaranteed in Malaysia. The temperature generally ranges from 32°C/89.6 ºF at noon, to about 26°C/78.8 ºF at midnight. During the monsoon season, night temperatures could drop to about 23°C/73.4 ºF on rainy days.
Highland locations tend to be cooler again, with temperatures ranging from about 17°C/62.6 ºF at night to about 25°C/77 ºF in the day.
Is Malaysia Wheelchair Friendly?
The Persons with Disabilities Act (PWDA) was passed by parliament in 2008, designed to ensure access for disabled people to public facilities, transport and recreation, leisure and sports services. Building by-laws were also amended at this time. It is now compulsory for buildings to provide access and facilities for disabled people.
Navigating around Malaysia can be difficult for someone with disabilities as cracked sidewalks, drain covers and potholes are commonplace on the roads. Pavements are often used as sitting areas for local cafes, which can cause obstructions for wheelchair users.
Disabled travelers may find that the easiest way to get around in Malaysia is by taxi. Some drivers, however, may make an additional charge for accommodating a wheelchair and providing assistance. Ask our Customer Service Team about Malaysia dental offices that accommodate wheelchairs, or offer airport and hotel pickup and drop-off.
What is the Downside? What Should I Know About Visiting?
Crime tends to be limited to offences such as bag snatching and pick-pocketing. Assaults are uncommon but, by avoiding deserted areas, you should be safe.
There are, however, Scratch and Win Scams all over Malaysia. In some cases, victims are told they have won a prize and are asked for an advance payment in order to claim their prize. Quite often the victim will discover that the prizes never existed or were of lower value than they were led to believe.
.
Some crimes in Malaysia are punished with caning. Rape, bribery, vandalism, illegal entry, overstaying your visa, and various other crimes can result in a caning.
To avoid credit card fraud only use your card in reputable shops.
Because Malaysia has very strict anti-narcotic laws, travelers taking regular medication are advised to carry a doctor's note verifying your medication. You should also keep your medication in its original packaging.
What Else Is There in Malaysia?
If you are an active, outdoor individual, Malaysia offers many opportunities for you. For water lovers, scuba diving is popular on the islands off the east coast of Peninsular Malaysia, although the most famous dive site is Sipadan, just off the easternmost tip of Malaysian Borneo. The diving season runs from April to September, and there are also numerous whitewater rafting opportunities available in Malaysia's many national parks.
There is also a plethora of world-class golf courses, such as the Kuala Lumpur Golf & Country Club and the Mines Resort and Golf Club; both have hosted the PGA sanctioned CIMB Classic.
Tours and expeditions are available, ranging from a few days up to two weeks or longer. Depending on how adventurous you're feeling, you can take a tour that keeps you within a safe distance of your hotel, or head out on a jungle trek with just yourself and a guide! Alternatively, you can escape from the tropical heat by heading up to the cooler highlands of West Malaysia or Mount Kinabalu.
If on holidays with the children, you may want to visit one of the many zoos throughout Malaysia. The most popular are Taiping Zoo (near Penang) and Kuala Lumpur's Zoo Negara.
If you prefer the urban atmosphere, Kuala Lumpur boasts a modern skyline which includes the spectacular Petronas Twin Towers. Or, for a more chill setting, Ipoh offers colonial-era buildings dating back 100 years.
Malaysia cuisine is fused with Indian, Chinese and Malay influences wherever you go. Malaysia offers an array of regional specialties to be explored; many towns and villages are famous for their signature dishes. For the less adventurous, an abundance of food courts can be found in shopping malls that provide both local delicacies as well the more recognisable franchised food chains such as Pizza Hut, KFC and McDonalds.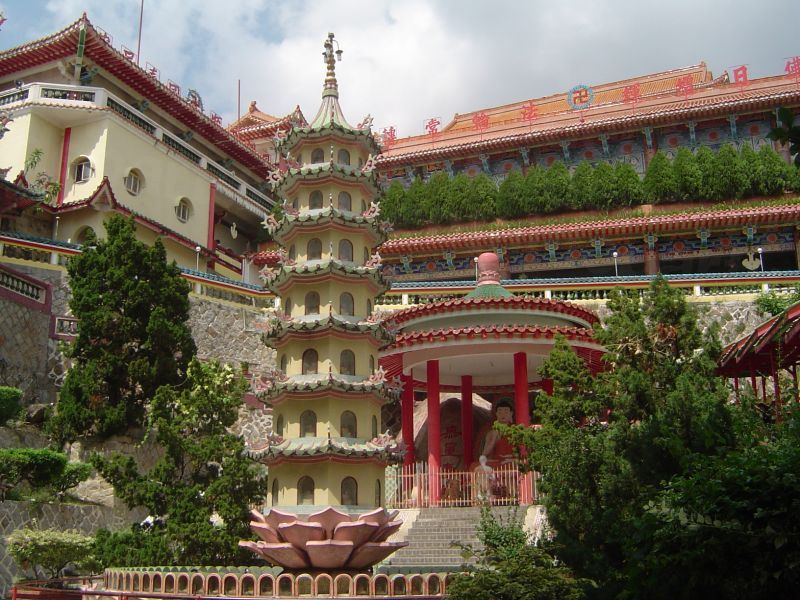 (Image by Wikimedia Commons)
Traveling to Malaysia
The majority of international flights land at Kuala Lumpur International Airport (KLIA). However, some low-cost airlines land 20km away from the main KLIA terminal, at Kuala Lumpur International Airport 2 (KLIA@2), and a road transfer is required to reach the main terminal.
Traveling around Malaysia
By plane. Efficient budget carriers such as AirAsia and Firefly Airlines operate a wide range of affordable flight deals as the only practical means of traveling between Malaysia and Borneo is by air. These carriers offer easy, inexpensive access to Penang, Subang, Pangkor, Redang, Tioman and other popular destinations.
By train. State operator Keretapi Tanah Melayu Berhad (KTMB) provides a cheap, dependable service around Peninsular Malaysia. Butterworth (near Penang), Ipoh, Kuala Lumpur and Johor Bahru are connected by the main western line, whilst Gua Musang and the Taman Negara National Park to Kota Bharu (near the Thai border and the Perhentian Islands), are connected by the eastern line.
By car. You are eligible to drive in Malaysia providing you possess a full and valid driver's license from your home country. Malaysia's highway network is excellent, although tolls are payable on expressways. The west coast highways are more developed than in the east. Expect traffic jams at any hour in Kuala Lumpur. Outside cities and towns, cars and motorcycles are the most effective method of getting around, with motorcycle and scooter hire available for as little as AUD $9 per day.
By taxi. Taxis readily available in all large towns and cities, although you'll want to agree on a fee prior, or ask the driver to turn on the meter. In Kuala Lumpur, budget taxis can be flagged down, although they are not licensed to travel outside of the city. Taxis are available at taxi stands all over Kuala Lumpur and Penang, including the major hotels and malls.
By bus. This is the least expensive way to navigate around Malaysia; all towns have a bus terminus offering connections to other parts of the country. The two largest operators are Transnasional and NICE/Plusliner. If travelling long-distance, we recommend booking in advance on a 24-seater "luxury" bus with air-conditioning.
Tourist Visas
Nationals of the United States, Canada, the UK, Australia and New Zealand are allowed to stay in Malaysia for up to 90 days with no visa.
Distances and Flying Times from Other Countries
Sydney: 4090, 8.25 hours
Auckland: 5425, 11 hours
Dubai: 3500, 7.5 hours
Beijing: 2800, 6 hours
London: 6590, 13.75 hours
Montreal: 9100, 28.75 hours
New York: 9433 miles, 20 hours
Los Angeles: 8800 miles, 17.5 hours
How Do I Book?
To book your appointment with one of our dentists in Malaysia, you can call our toll-free number any time of the day or night, seven days a week. Or feel free to book online, at no charge to you. Check out our website to find the right dentist for you. Read our patient reviews online and view clinics with virtual tours and high-resolution photos. For high-quality dental care in Malaysia at up to 75% savings–book with Dental Departures now.
(Main Image by: Nick Labushko)
Sources:
Biodiversity A-Z/Malaysia. UN Environment World Conservation Monitoring Center. 2014. http://www.biodiversitya-z.org/content/malaysia" target="_blank
Malaysia Healthcare Travel Council. 2017. https://www.mhtc.org.my/about-us/" target="_blank
Functions of the MDC. Malaysian Dental Council. 2011. http://mdc.moh.gov.my/modules/mastop_publish/?tac=Functions_OF_MDC
Medical Expenses. Australian Government. Australian Taxation Office. 2018. https://www.ato.gov.au/Individuals/Income-and-deductions/Offsets-and-rebates/Medical-expenses/