Last fact-checked: 13 February 2020
Let Dental Departures help you to get a great deal on dental veneers in Malaysia at top-quality dentists and bring back your best smile. We assist international patients and can help you book an appointment for veneers today. Traveling to this Southeast Asian country allows you to save big on a smile makeover while taking some time to get to know a remarkable part of the world.
Malaysia – In Brief
Malaysia, and its stunning capital city of Kuala Lumpur, is one of Southeast Asia's hidden gems, particularly for English-speaking patients.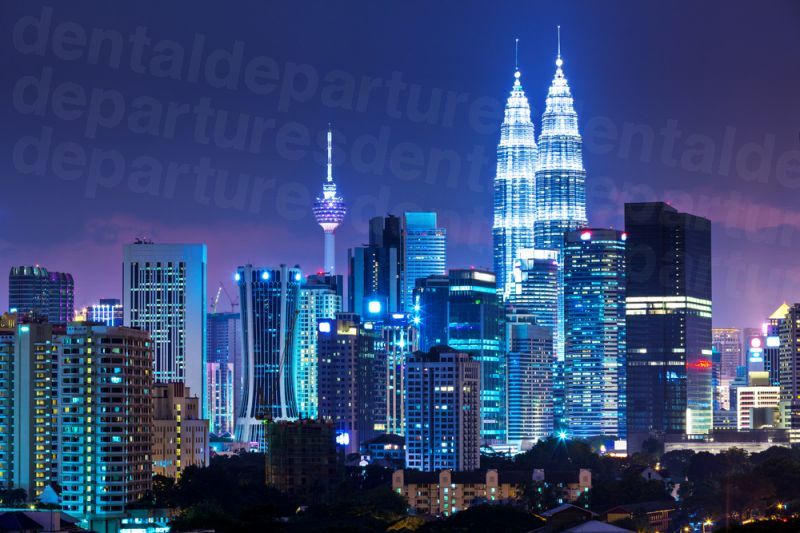 See the spectacular Petronas Twin Towers, the world's tallest twin buildings; shop at the traditional old markets or the ultra-modern KLCC; enjoy nature trips in Sabah, visit the UNESCO World Heritage site at George Town; relax on glorious beaches at Langkawi or Penang; or stroll the thoroughly modern streets and lovely parks of KL. You'll never run out of activities in this country.
And you'll have the chance to shape up your teeth while traveling. International health standards are high: Malaysia was voted #1 Medical Travel Destination three years in a row by a prominent UK-based research group. If you have been waiting to fix some chips, cracks, or stains on your smile, why not consider getting dental veneers in Malaysia?
What Are Dental Veneers?
Dental veneers are thin custom-made slivers made of tooth-coloured materials designed to mask the front area of the teeth. Veneers improve the appearance of your teeth by changing their shape, size, colour, and length, as needed. The procedure is done by bonding them to the front surface of your existing teeth.
The material for veneers can be made from porcelain or from resin composite. Porcelain veneers look like your natural teeth and resist stains. Resin composite is thinner compared to porcelain, which requires minimal removal of the tooth surface. Your Malaysia dentist will be happy to discuss options with you.
What Kind of Dental Problems Do Veneers Fix?
Veneers are an option for people who have teeth that are:
Discoloured due to root canal treatment

Stained caused by some medicines

Chipped, broken or worn down

Misaligned teeth

What Is the Process for Dental Veneers?
Getting veneers generally requires two trips to the dentist of short durations between visits. This involves diagnosis and treatment planning, preparation and bonding of the veneers.
During the diagnosis and treatment planning, the dentist will examine your teeth to determine if veneers are right for you. X-rays and impressions of your teeth are taken to assess your suitability for the treatment. Once confirmed that veneers are a good option, your dentist, the materials will be discussed, and the dentist will painlessly trim a small portion of your enamel to make room for your veneers. On your next visit, the veneers will be fitted and bonded to your teeth.
Some clinics utilize CAD/CAM technology which can process and install veneers in one day. In this case, the treatment process is shorter than the conventional veneers requiring waiting times and multiple visits.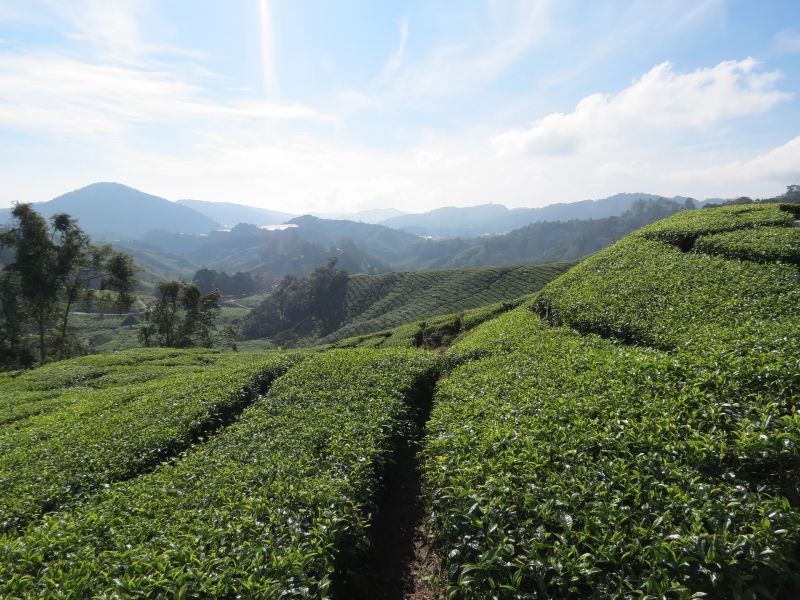 What About the Quality of Clinics in Malaysia?
Clinics in Malaysia must comply with government health standards. The best facilities are affiliated with the Malaysian Dental Council and the Malaysian Dental Association. Malaysia is home to some of the finest medical care in Southeast Asia. In fact, many of the largest hospital networks are headquartered here, serving multiple countries in the region, including Singapore, Thailand, Australia, Indonesia, India and more.
What is the Cost of Dental Veneers in Malaysia Compared to Other Countries?
Dental veneers cost around USD $1068 (CAN $1390; AUS $1401; NZD $1,563; UK £738). In Malaysia, veneers cost around USD $247 (CAN 321; AUS $324; NZD $361; £170).
You'll find dozens of clinics in Malaysia that specialize in all forms of cosmetic dentistry, including veneers. Our former patients have given high marks to Procare Bangsar Dental Surgery and Dentalpro Dental Center (both in Kuala Lumpur), Tiew & Partners Dental Clinic in Johor Bahru and Wong and Sim Dental Surgery in Penang, to name a few.
How Do I Book an Appointment?
Our Customer Service Team can help you find a dentist in Malaysia that specializes in veneers. Browse clinic pictures, read dentists' profiles and explore our many exclusive discounts. For inquiries, feel free to get in touch with Dental Departures via phone, email, or chat. We're happy to help!
(Image by Wikimedia Commons)
Sources:
Malaysia Wins Best Medical Travel Award for Third Consecutive Year. The Star. 27 April 2017. https://www.thestar.com.my/news/nation/2017/04/27/malaysia-wins-best-medical-travel-award-for-third-consecutive-year/
Fasbinder, Dennis, J. Journal of the American Dental Association. 1 June 2010.https://jada.ada.org/article/S0002-8177(14)63733-8/abstract.
British Dental Association. Website Accessed 20 November, 2018. https://bda.org/dentists/education/sgh/Documents/Bonded%20composites%20versus%20ceramic%20veneers%20.pdf
Malaysia. Lonely Planet. Website Accessed 20 November 2018. https://www.lonelyplanet.com/malaysia
George Town. UNESCO. Website accessed 20 November 2018. https://whc.unesco.org/en/list/1223