New Zealand is a beautiful country full of modern cities, luscious beaches and amazing people. However, the continually rising cost of oral care within the country is much too expensive for many people to afford.
This makes certain procedures, such as the All-on-4® treatment concept, completely out of the question for many people - with costs in excess of NZD $30,000 for this full arch restoration provided by Nobel Biocare.
As a result, more and more people are taking it upon themselves to find cheaper alternatives abroad. Specifically, the countries which make up Southeast Asia have seen an influx of dental tourists in the past few years who come to take advantage of inexpensive dental care whilst enjoying the luxury of experiencing a new country and culture at the same time.
See how much you can save with Dental Departures
What Is the All-on-4® treatment concept?
As the name suggests, this mouth restoration treatment refers to the fitting of four dental implants, on either the top or bottom jawbone, which are utilized to support an entire arch of replacement teeth.
The titanium material of the implants is biocompatible with human bone and fuses naturally with the jawbone through a process known as osseointegration.
The implants guard against future bone loss and become a foundation for longer-lasting strength, whilst also supporting facial structure and projecting a more youthful overall appearance.
That being said, caution is required during the initial weeks after the procedure. For example, eating hard foods during the initial healing phase (around six months) may be enough to dislodge the implants and subsequently waste a lot of time and money.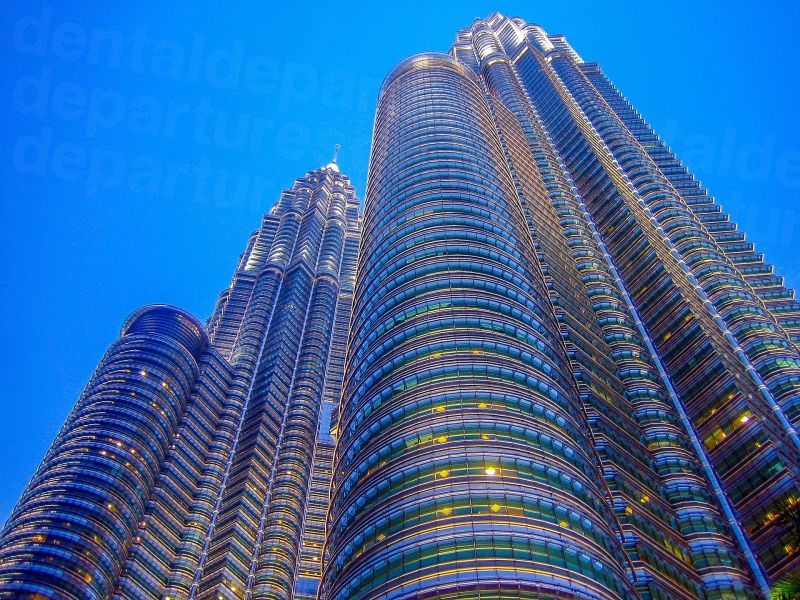 What Are the Advantages of this Treatment?
The All-on-4® treatment concept can be a godsend for those who have multiple decaying or absent teeth. Some of the benefits include:
The replacement teeth look exactly like healthy, natural teeth and may benefit individuals who feel a sense of embarrassment from their dental appearance.
Compared to alternative options such as dentures, implant-based restorations maintain the most impressive price for quality ratio.
Patients can eat practically anything they like after the permanent fixed bridge has been fitted.
THe unique placement of the implants often eliminates the need for bone graft surgery.
Quality Dental Clinics in Southeast Asia
There are hundreds of quality dental facilities throughout Southeast Asia, many of which offer the All-on-4® treatment concept. For example:
Treatment Price Comparisons: New Zealand vs Asia
The All-on-4® treatment concept is becoming increasingly expensive, coming to around NZD $34,841 (AUD $33,910) in New Zealand.
On the other hand, Southeast Asian countries offer the same procedures for a fraction of the cost.
Prices in Malaysia, for example, average around NZ $10,376 (AUD $9,710), while in Thailand, dentists charge around NZD $15,723 (AUD $14,715). The treatment cost in Bali is even cheaper, with the procedure being available for as little as NZD $6071 (AUD $5680).
Getting Started
Browse through our listed clinics, or learn more about the All-on-4® treatment concept with Dental Departures here.
If you have any queries, our Customer Care Team is always happy to answer your questions via our online chat facility, by e-mail or on our toll-free telephone number.
Sources:
All-on-4® treatment concept. Nobel Biocare. Website accessed: 10 February 2021. https://www.nobelbiocare.com/en-us/all-on-4-treatment-concept
Siadat H, Rokn A, Beyabanaki E. Full Arch All-on-4 Fixed Implant-Supported Prostheses with 8.5 Years of Follow-Up: A Case Report. J Dent (Tehran). 2018;15(4):259-265. https://www.ncbi.nlm.nih.gov/pmc/articles/PMC6218463/