Last fact-checked: 3 February 2021

Are you looking for the All-on-4® treatment concept in Bangkok, Thailand? Dental Departures can help you book an appointment at a quality-checked dentist specialising in this treatment provided by Nobel Biocare®.
Thanks to technological advancements and convenient travel options, you can undergo this restoration treatment while enjoying a holiday in one of the world's most-visited cities.
What Is the All-on-4® Treatment Concept?
The All-on-4® treatment concept involves four dental implants inserted into either the upper or lower jaw, with a full row of teeth (or "arch") attached to them. The clue here really is in the name: all your new teeth placed on four sturdy and comfortable implants.
The treatment only requires one session of surgery in which extractions, the insertion of the implants and the attachment of the immediate loading dentures can take place.
Patients then return to the dentist after around six months to have their permanent fixed bridge attached.
Learn more about the All-on-4® treatment concept here.
Why Consider the All-on-4® Treatment Concept in Bangkok?
So, what are the main advantages of getting this full-arch restoration in Bangkok?
1. Excellent Dental Treatment:
Of course, the main draw for most dental patients visiting the Thai capital for procedures like implants is price, with the opportunity to save thousands. But this is not what makes Bangkok unique in terms of its spot as one of the leading dental tourism destinations in the world.
Clinics in Bangkok prove particularly popular due to the exceptional, now-world-renown standard of care provided to patients from all over the world. Skilled, certified dentists perform effective treatment using modern technology and advanced techniques, with many trained in the US, Australia and other Western countries, as well as holding memberships in esteemed professional organizations, such as the International Congress of Oral Implantologists.
The health care professionals utilize the latest equipment and advanced treatment to help patients achieve beautiful smiles. Hospitals and many dental clinics often have entire staff employed for the sole purpose of accommodating international patients, helping with language barriers, getting around the city and booking accommodation.
2. Affordable Prices:
In the US, the All-on-4® treatment concept can cost between USD $20,000 to $30,000. This depends on where you live plus additional charges if you have other dental problems, such as bone loss.
The same treatment in Bangkok will cost more like USD $10,000, meaning you not only enjoy a holiday but also arrive back with money left over (so long as you don't go overboard on the luxury hotels or spa treatments!)
Our top clinics providing implant-based restorations in Bangkok have received thousands of reviews:
3. Incredible Things to Do:
Aside from excellent dental treatment and affordable prices, Bangkok provides a vast lineup of fun and exciting activities that tourists will love.
Temples, shopping and delicious street food are, of course, the obvious activities, but the city has so much more to discover across its sprawling maze of klongs (canals) and sois (lanes).
4. Friendly People:
Thais are known throughout the world for the friendly nature and warm hospitality: they don't call it "Land of Smiles" for nothing. As for the dental teams, staff is trained in assisting patients from different countries, making sure they're comfortable while receiving dental care at all times.
That's one big reason why Thailand is the world's most-visited medical and dental travel destination.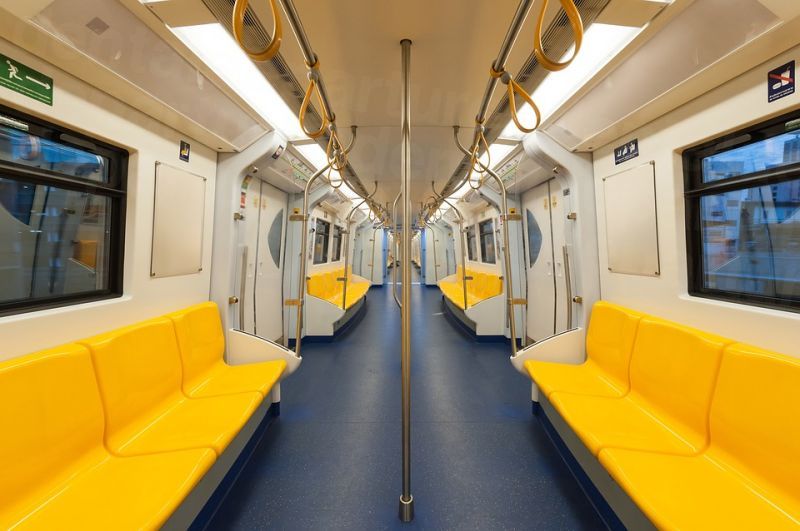 How Do I Book My Treatment in Bangkok?
A good place to start is by searching our quality-checked listings; compare prices, read patient reviews and choose your dentist.
A list of the best ways to book can be found just below—or you can speak with our Customer Care Team to find out more about the All-on-4® treatment concept in Bangkok.
Sources:
Nobel Biocare. Website accessed: 3 February 2021. https://www.nobelbiocare.com/en-uk
All-on-4® treatment concept. Nobel Biocare. Website accessed: 3 February 2021. https://www.nobelbiocare.com/en-us/all-on-4-treatment-concept
Aussies' top 5 favourite Dental Clinics in Bangkok revealed by Dental Departures. Destination Thailand New. 9 May 2017. http://destinationthailandnews.com/news/headline-news/aussies-top-5-favourite-dental-clinics-bangkok-revealed-dental-departures.html
Why is Thailand so popular for medical tourists? The Thaiger. 19 February 2019. https://thethaiger.com/thai-life/why-is-thailand-so-popular-for-medical-tourists
All-on-4 Dental Implants: Your Guide to Costs, Treatment and More. Dentally.org. 14 March 2019. https://www.dentaly.org/en/all-on-4-implants/
Veyoniqa. 29 Unique and weird things to do in Bangkok every first-timer must try. Trip Canvas. 11 February 2019. https://thailand.tripcanvas.co/bangkok/unique-weird-things-to-do/
International Congress of Oral Implantologists. Website accessed: 3 February 2021. https://www.icoi.org/