Shape up your teeth with veneers in Hanoi. Veneers are wafer-thin shells that are bonded to the front surface of the teeth. The customized thin shells improve the color, shape, size, and length of your teeth. They are made from various materials such as composite resin, porcelain, and zirconia. Your dentist in Hanoi will help determine the type of material that is best for you.
Consult a dentist in Hanoi to know if this is the right treatment for you. Your dentist will check your teeth, gums, and mouth as well as assess your dental and medical condition. The process, cost, and some of its limitations will be discussed to you. Upon confirmation, the dentist will prepare your teeth by removing a small portion of the enamel. After taking impressions and model of your teeth, the dentist will send them to the laboratory for processing. Once ready, your veneers will be fitted and bonded to your teeth. Your need to observe proper oral hygiene to maintain your teeth with veneers.
Veneers Review: Hanoi Dental Clinics
Get veneers from the quality-checked clinics listed by Dental Departures. They offer dental tourism where they assist patients from overseas with treatment and travel needs. The list of verified dental clinics in Hanoi includes the following: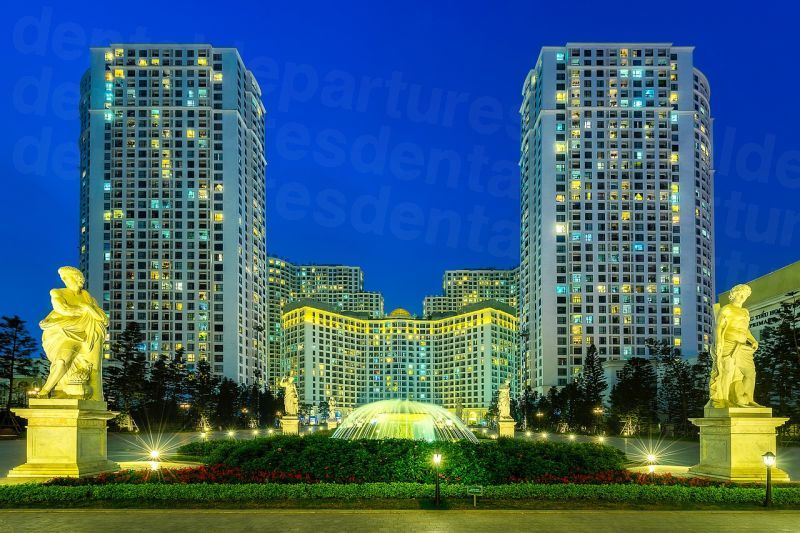 The dental clinics in Hanoi provide superior oral care in a modern and safe environment. They cover treatments such as veneers, laser teeth whitening, crowns, gum treatment, and root canals. The facilities are equipped with cutting-edge technology such as digital intraoral radiography, digital cone beam computed tomography (CBCT), laser systems, and ultrasonic surgery. They also comply with sterilization and infection control procedures to give the best care. The clinics are staffed with dental specialists who are well experienced in restoring patients' teeth with veneers and other procedures. They are certified by well-known organizations like the International Congress of Oral Implantologists (ICOI).
Cost of Veneers in Hanoi
The cost of veneers in Hanoi is cheaper compared to Australia and New Zealand. The affordability of the treatment is due to the low-cost of operational expenses in Hanoi and not because of poor quality. In fact, the dentists use the same dental materials like at home. Here's the estimated price of veneers in Hanoi and in other countries.
Price Comparison of Veneers
| | | | | | |
| --- | --- | --- | --- | --- | --- |
| | AUD | NZD | USD | CAD | GBP |
| Cost in Hanoi | AUD $331 | NZD $356 | USD $250 | CAD $337 | GBP 195 |
| Other countries | AUD $2,480 | NZD $2,661 | USD $1,871 | CAD $2,525 | GBP 1,461 |
Please take note that the cost of veneers depends on the number of teeth involved, the type of material used, and other factors. Your dentist in Hanoi can prepare a plan based on your budget.
Bring back your smile on holiday with affordable dental veneers in Hanoi . If you want to know about the veneers cost, Hanoi offers cheaper price without compromising the quality. View our quality-checked clinics in Hanoi and book with our Customer Service Team.