The difference is that the prices are lower compared to your home country. Why? It's because the cost of living and operational expenses are lower in Hanoi. Sounds interesting? Keep reading to know more about All on Four and other dental treatments in Hanoi.
All on Four
An advanced treatment like All on Four offered in your home country is available in Hanoi. All on Four replaces the whole arch of teeth in the upper or lower jaw with just four implants. Four artificial tooth roots are placed in your jawbone at an angle, which provides strong contact with your bone. This technique eliminates the need for bone surgery, which shortens treatment time and reduces cost. The dental implants are covered with a natural looking teeth.
A consultation with the dentist in Hanoi will help you determine if this is best for you. During consultation, the dentist will take a complete examination of your teeth, gums, and jaw as well as review your dental including your medical status. The treatment process, cost, and other details will be discussed to you.
The All on Four implants will be inserted into your jawbone at an angle with temporary teeth. After the healing process, called osseointegration (around 3 months), the dentist will replace the temporaries with a set of permanent teeth. You'll be given additional instructions on how to maintain your teeth with All on Four.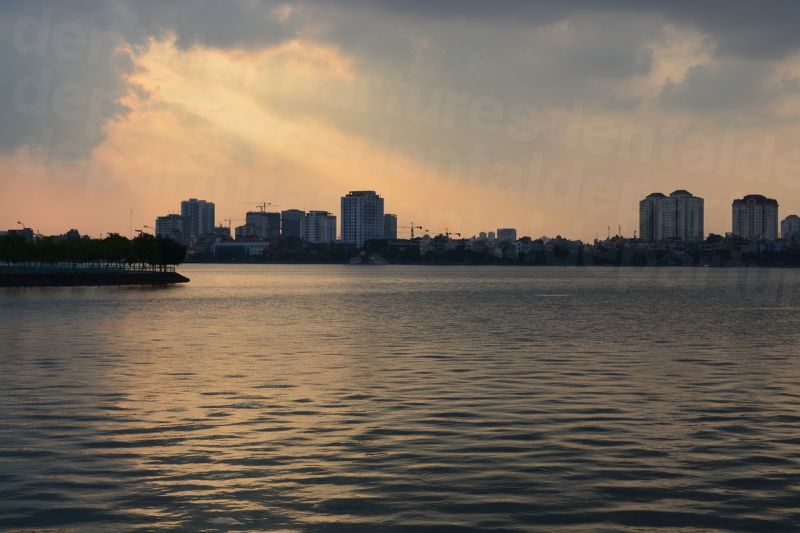 Cost of All on Four in Hanoi
The All on Four and the other dental treatments in Hanoi is lower compared to countries like Australia, New Zealand, and UK. The cost is just a fraction of the price you'd shell out in your home country. To give you an idea, here's the estimated price of an All on Four with acrylic fixed bridge in Hanoi.
| | | | | | |
| --- | --- | --- | --- | --- | --- |
| | AUD | NZD | USD | CAD | GBP |
| Price in Hanoi | AUD $7,953 | NZD $8,533 | USD $6,000 | CAD $8,099 | GBP 4,685 |
| Other countries | AUD $31,813 | NZD $34,131 | USD $24,000 | CAD $32,394 | GBP 18,740 |
Dental Clinics in Hanoi
Dental linics in Hanoi are equipped with modern facilities and the expertise of dentists in restoring patients' teeth with All on Four. The following clinics are verified by Dental Departures:
We have screened their facilities, qualifications of the dentists, and professional memberships. The clinics follow strict sterilization procedures based on international standards. They use materials, equipment, and dental implant system from USA, Europe, and Canada. Specialists in Dental Implants, Periodontics (gums), Anesthesiology, Endodontics, Orthodontics, and other fields provide exceptional care. They are trained in Australia, USA, Canada, Germany, Italy, and Japan. The dentists are certified by the International Congress of Oral Implantologists (ICOI).
Browse the clinic profiles to read our All on Four Reviews in Hanoi. Find a specialist in All on Four in Hanoi and book an appointment with the help of our Customer Service Team.