You can find excellent dental clinics across the country, in the bustling capital of Bangkok, the spiritual city of Chiang Mai, and the tropical island of Koh Samui. This helps to make Thailand an ideal dental tourism destination because you can easily combine a trip to the dentist with the type of holiday that suits you.
It is no secret that high dental treatment prices in Australia and New Zealand are driving more and more patients away from their local dental clinics to low-cost Thai dentists. Savings can be made on all types of dental treatment, including small fillings and teeth cleaning. However, if you require expensive procedures like dental implants, these offer the best value. Let's find out just how affordable dentists in Thailand are for Aussies and Kiwis.
How Much You Can Save on Dental Implants in Thailand
When it comes to dental implant price, Thailand is one of the most affordable countries in the world for this type of tooth replacement treatment. A single dental implant costs on average AUD$5,098 at dental clinics in Sydney or Melbourne, and in Auckland or Wellington, you can expect to pay NZ$5,238. Compare this to the average price for a dental implant in Thailand, which comes to roughly AUd$2,707 or NZ$2,877. As you can see, it is possible to save around 50% on dental implants in Thailand.
Even bigger savings can be made on a full arch restoration, which costs on average AUD$33,910 in Australia or NZ$34,841 in New Zealand.
At a Thai dental clinic, the price for a mouth restoration with four implants plummets to just $AUD15,672 or NZ$16,656.
In many cases, the savings you can make on dental treatment in Thailand compared to at home will more than cover your holiday expenses.
Why You Should Replace Missing Teeth with Dental Implants
When you lose a tooth your entire dental balance is placed in jeopardy. The gap left by a missing tooth creates space for neighbouring teeth to move into, and in some cases, they can become loose. In addition, more pressure is put on your other teeth when you bite and chew, an added strain that has a further detrimental effect on them.
With a dental implant used to replace your missing tooth, there will be no gap in your dental structure. This principle applies to multiple missing teeth too. Fill in any gaps with implants and your entire arch of teeth will become stronger.
Not only is this type of dental treatment important for restoring balance to your dental structure, but implants can save your smile too. Ceramic crowns can be crafted to fit in perfectly with your other teeth in terms of shape and colour, so that you can smile with confidence again.
How to Find the Best Dentists in Thailand
So, you are ready to start making the arrangements for your dental tourism trip to Thailand, but want to be sure you select a modern dental clinic and a highly-qualified dentist? Relax, you are in the right place because finding the best dentists in Thailand is easy with Dental Departures, and you can do everything online right now.
We have handpicked five of the best dental clinics from across the country to help you get started with your search. To make sure you select the right dental clinic for your needs, you can read some past patients reviews, check the price lists, and research the dentists who work there. The star rating at the top of each clinic page is an indicator for patient satisfaction, and all these clinics score between four and five stars.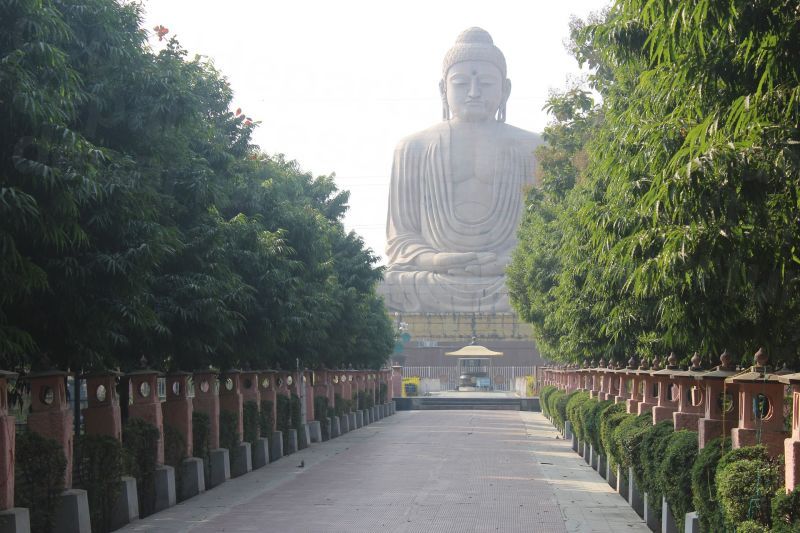 Bangkok - Bangkok International Dental Center
The Bangkok International Dental Center is the highest rated Thai dental clinic at Dental Departures, and also a Global Patients' Choice Award winner. Not only is this dental clinic accredited by the prestigious Joint Commission International, but it is also ISO9001 certified. Almost 2,500 past patients have left reviews about the treatment they received here, and you can read as many of them as you like at the Bangkok International Dental Center clinic page.
Chiang Mai Dental 4 You
You will find the top dentists in Chiang Mai at Dental 4 You, each one of them fully verified by the Dental Council Thailand. International patients have been made welcome here ever since the clinic opened 13 years ago, with all the dentists fluent in English for easy communication.
Dental 4 You has also passed the stringent four-part review process required for it to become a Dental Departure Verified Clinic.
Pattaya - The Dental Design Center
Another winner of the Dental Departures Global Patients' Choice Award, The Dental Design Center is the premier dental clinic in Pattaya. The talented team of dentists here is headed by Dr. Ken Kasidism, who studied dentistry at the University of Adelaide in Australia. Not only are dental implants very reasonably priced here, but other transformative dental treatments like veneers and orthodontics are also available.
Koh Samui - Chaweng Dental Care
If you find yourself on idyllic Koh Samui, there is no better clinic for implants than Chaweng Dental Care. Dr. Watchara Suksong is a highly-qualified implantologist who is able to explain everything you need to know about dental implant surgery in English. Australians and New Zealanders have been enjoying low-cost dental care here for over a decade already, and you can read plenty of reviews written by happy patients on their clinic page.
Book Your Thai Dentist Appointment with Dental Departures
Setting up an appointment at any of the Thai dental clinics above is quick and simple with Dental Departures. Select your preferred clinic, choose a date and time that suits you, then leave your email or phone number so we can contact you. We will arrange your appointment for you and get in touch with a confirmation shortly after your request.
You are free to change the time and date of your appointment up to one day before your scheduled visit, at no extra charge. Free cancellations are also possible when you provide at least 24 hours' notice. In addition to all this, your dental treatment will be covered by the Dental Departures Best Price Guarantee.
If you have any questions you need answering ahead of booking your Thai dentist appointment, we are here to help. Simply call our Customer Care Team for advice, and they can also guide you through the entire booking process. Get the dental care you need at a price you can afford today with Dental Departures.
Sources:
Allison, Christina. How Affordable Are Dentists In Thailand For Aussies And Kiwis? ED Medication Guide. 14 February 2018. http://edmedicationguide.net/how-affordable-are-dentists-in-thailand-for-aussies-and-kiwis/
Rounsaville, Donna M, RDH, BS. How Dental Implants Can Save Your Smile. Colgate Oral Care Center. https://www.colgate.com/en-us/oral-health/cosmetic-dentistry/implants/how-dental-implants-can-save-your-smile-0415
Murphy, Caleb. Dental Implant Timeline: What To Expect At Every Stage Of The Procedure. Authority Dental. 28 January 2019. https://www.authoritydental.org/dental-implants-process
Sandilands, Tracey. CAD/CAM Dentistry: What Is It? Colgate Oral Care Center. https://www.colgate.com/en-us/oral-health/basics/dental-visits/cad-cam-dentistry--what-is-it-