Last fact-checked: 11 February 2020
Combine your annual holiday with a trip for your dental work and take the sting out of the cost. Dental implants in Thailand will save you, on average, more than 60%. Let Dental Departures show you how.
Why Have Dental Implants in Thailand?
The best implantologists in Thailand are highly trained, use state of the art instrumentation and brand name materials, and continue to stay abreast of industry trends. All Thai dentists must register to practice with the Thai Dental Council and the Thailand Ministry of Public Health. Many of our dentists are members of professional organizations in Western countries, as well as being signed up to international organizations such as the International Congress of Oral Implantologists.

Our best dentists guarantee their treatment and lab work. If you book your appointment with us, Dental Departures is here to work on your behalf in the rare event you experience complications or have any other concerns.
Probably the best method of replacing missing teeth, getting dental implants in Thailand are an option for patients who cannot afford the prices at home. Implants are often a desirable alternative to dentures, a permanent solution, and better for your oral health requiring less maintenance and daily care. Many patients travel to Thailand to receive implants for the same price they might pay for dentures back home.
Thailand has lots of great locations you can go for your dental care. All the popular holiday destinations also thriving dental tourism facilities. So, whether you want to visit the ever-exciting Bangkok, or relax on a Phuket Beach, or trek around the temples and jungles around Chiang Mai, you'll find good-quality dental clinics where you can get your dental implants.
Some of the clinics you can check out include:
Bangkok Smile International Dental Center (BIDC) in Bangkok;
Sea Smile Dental Clinic (Phuket) in Phuket;
Kitcha Dental Clinic in Chiang Mai.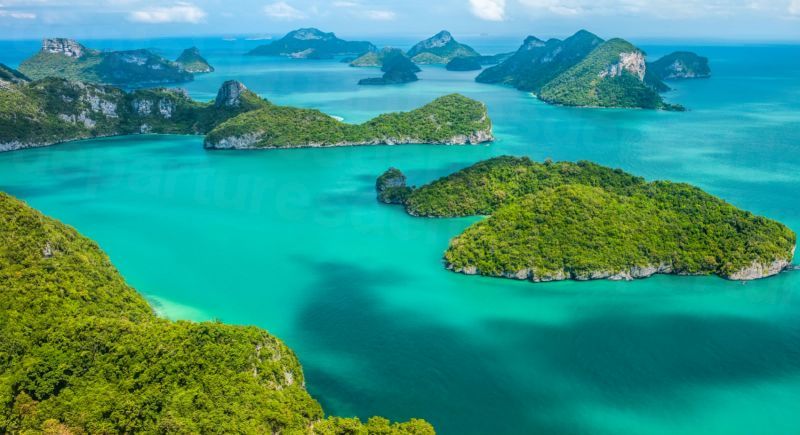 How Long Do Dental Implants Take in Thailand?
The dental implant procedure is made up of the implant itself, an abutment and a crown. The implant is inserted into the jaw bone and act as an artificial, stable tooth root. The abutment joins the crown to the implant. The crown is an artificial tooth that fits on top of the abutment, created to match your other teeth in shape and color.
The implant is inserted on your first visit. Unless an extraction is required, this process usually can be achieved in one day.
Your next trip will take place between three and six months later. This is so the bone and implant fuse together in a process called osseointegration, which provides a stable base for your crown. The abutment and crown are placed on this trip.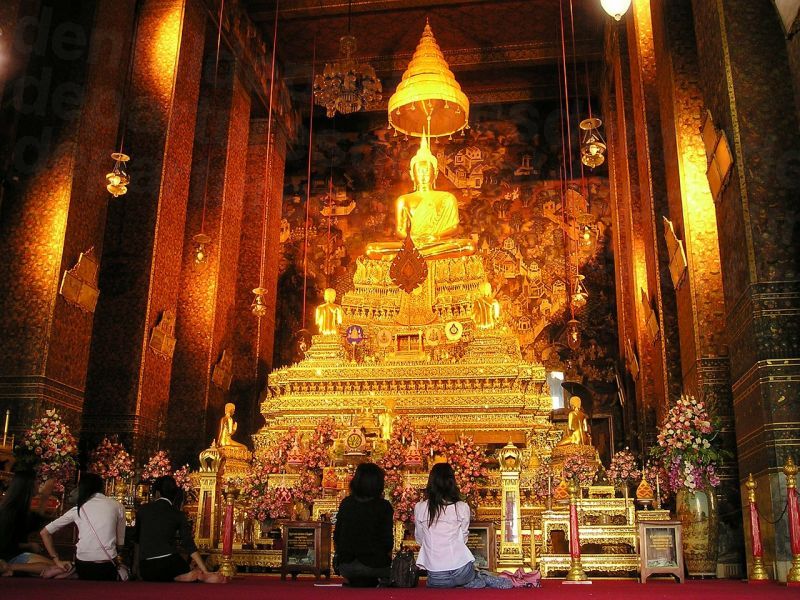 How Much Can I Save on Dental Implants Compared to Australia or New Zealand?
A titanium dental implant, abutment and standard crown are on average around AUD $3,800 in Australia; in Thailand: AUD $1,480. For patients who require multiple dental implants, the savings are substantial in Thailand. See the below table for additional dental implant costs in Thailand.
| | | | |
| --- | --- | --- | --- |
| Thailand procedure AVG. | Thailand US$ | Thailand AUS$ | Thailand NZ$ |
| Dental Implant (single Tooth) | $1,866 | $2,375 | $2,561 |
| Titanium Dental Implant (including abutment and standard crown) | $1,898 | $2,415 | $2,605 |
| Zirconia Dental Implant (metal free) | $2,180 | $2,774 | $2,992 |
| Standard Implant Crown | $942 | $1,199 | $1,293 |
| Full Denture Metal (upper or lower) | $583 | $742 | $800 |

Are Dental Implants Suitable for Everyone?
Dental implants are not suitable for everybody. If you have lost a tooth because of periodontal disease (an advanced form of gum disease), then you may not have enough viable jaw bone to insert the implant. Periodontal disease attacks the bone and this may well be the reason you lost your tooth in the first place.
X-rays and scans will enable the dentist to determine if you are a suitable candidate for implants. The other thing to remember is that if you are, then you must look after your implants scrupulously. They don't require any special care, but you must have a good oral hygiene regime and see your dentist regularly for check-ups if you want your implants to last a lifetime, which they can do with proper care.
Can I Book Online?
Yes–find a dentist for your dental implants in Thailand with us. Compare our prices, read verified patient reviews, check out clinic photos and book your appointment online. With Dental Departures, you will pay the best price–guaranteed–and we are always happy to talk with you via our online chat, e-mail or freephone number.
(Image by Dan Taylor)
Sources:
Burhenne, Mark. Your first dental implant procedure: What to expect. Ask the Dentist. 27 June 2018. https://askthedentist.com/dental-implants/
Dentists warn of risks of not looking after dental implants. BBC. 13 April 2015. https://www.bbc.co.uk/news/health-32086134