The city offers a world-class dental clinic located in the heart of the city, right across the Folkkar Towers. Now, you may wonder if travelling to Turkey for dental treatments is worth your while. Izmir offers low-cost procedures and treatments, including root canals. The root canal price Izmir 's dental clinics charge is a fraction of what you might spend back home in the UK.
Thanks to the significant price difference, people from the UK are more than willing to make the trip to Izmir. The destination offers you plenty of attractions, in addition to cosmetic and regular dental services. The best part is that the quality of treatments on offer there is on par with the standard you expect in the UK. Hence, you can save money without compromising on quality. In general, root canal is considered the most painful and scary of all dental treatments. The low root canal price Izmir offers can allay some of the apprehension associated with the treatment.
How Affordable is a Root Canal in Izmir?
The average price of a root canal at a dental clinic in the UK is £954 / €1,133. In comparison, you can get the treatment for over 85% less at the most respected clinic in Izmir. The best option for you is to undergo the treatment when you are on holiday in Izmir. Furthermore, you can combine multiple treatments on the same trip, as the prices are low across the board. You can maximize your savings by opting for the treatment while you are enjoying a holiday.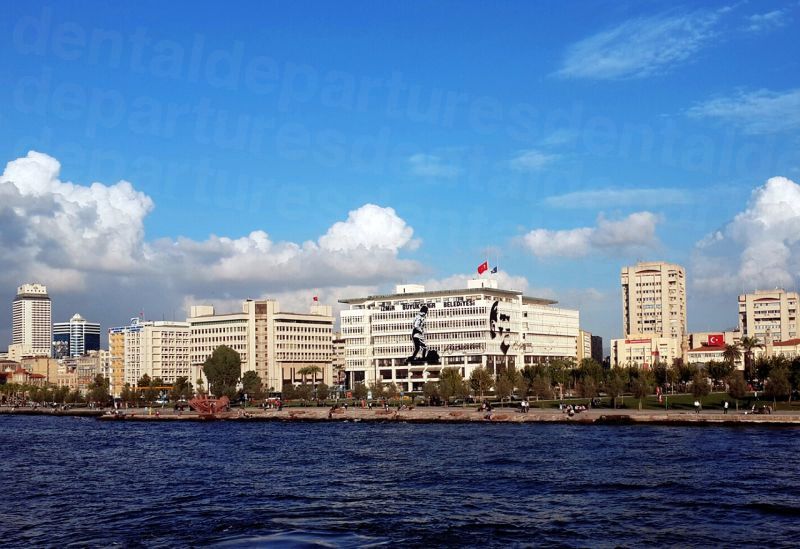 Dentaglobal Dental Clinic
The DENTAGLOBAL Dental Clinic is a highly respected dental facility, popular among dental tourists from not just Europe but from other parts of the word. That the clinic caters primarily to international patients' works in your favor, as there is no waiting time or long queues. You can book an appointment from the comfort of your home via Dental Departures before you travel to Izmir.
The clinic houses a team of expert dentists who specialize in different fields of dentistry. Dr. Alp Atesci is a pediatric dentist while Dr. Nazli Ulusoy specializes in orthodontics. You can get the treatment for any dental ailment at the DENTAGLOBAL Dental Clinic at a price that suits your budget. In fact, the root canal price Izmir's foremost clinic charges, is just £123 / €140. As mentioned, the price is over 85% lower than the amount you would spend at an average clinic in the UK.
You can undergo a root canal in a safe and comfortable environment. If you opt for the procedure while on holiday in Izmir, you can relax and recuperate during your recovery period before you head back home. The bottom-line is that the root canal price Izmir's top dentists charge makes the trip worth your while.