In need of inexpensive dental implants? A dental implant in Phuket may just be what you require. Excellent implants at top-notch dental clinics, caring and compassionate doctors and quick work while you holiday in an amazing and popular tourist spot – what more could you want?
Dental implants work much like natural teeth and are often better than dentures, since they are always in your mouth and look and feel more natural. As the bone grows over the implants, you should be able to eat properly and talk well. When the color of the implant is matched with your natural teeth color, they are more realistic as well.
Phuket Dental Implant Costs
Phuket in Thailand offers reasonably priced dental care at its many dental facilities, most of which do all kinds of dental treatments, whether medically required or cosmetic in nature. All these cost a fraction of the price they would cost you in your country of residence, since the cost of living in Thailand is relatively low.
Dental implants in Australia would average at around AU$5,098 (NZ$5,238, £3,226, €3,680, US$3,913, CAD5,026). Similar work in Phuket will cost you a fraction of this price. Phuket dental implants would cost you only an average of AU$2,489 (NZ$2,709, £1,525, €1,757, US$ 1,900, CAD2,543,). In effect you can pay as little as 50 percent of the price or even less at times considering Phuket dentist prices are so reasonable. Prices will vary and depend on what kind of work you need and how many implants you require.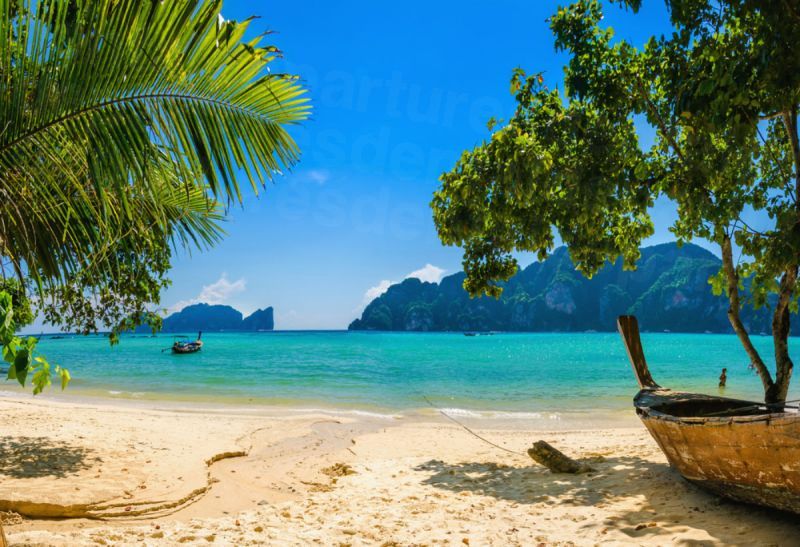 Dental implants at a Phuket Dental Hospital
Phuket in Thailand has numerous dental clinics and hospitals that offer dental implants at the hands of experienced and qualified dentists. These dentists may be fully qualified in Thailand, may have done some or all specialist training in advanced countries and some may even be affiliated to international organizations like the International Congress of Oral Implantologists or to local associations.
They are well versed in the use of latest technology and modern equipment and are experts at restorative dentistry. For instance Sea Smile Dental Clinic in Phuket has many implantologists and specialists in dental implants and is part of Bangkok Smile Dental Group that is certified by the JCI ( Joint Commission International ) and also the ISO ( International Organization for Standardization ).
A dental holiday in Phuket
When you go to Phuket for dental work – or you go for a holiday and get dental work done or even go for a routine check-up or cleaning or whitening – you do not spend your whole day at a dental clinic. You may have to make a few visits, depending on what you are getting done. So you have a great deal of free time and you can make the most of it by enjoying the local attractions.
If you take a Thailand dental holiday package you will save even more money as a holiday package will include many items that you would otherwise have to pay for separately.
A Phuket dental implant will enable you to improve your oral health, save money, have a holiday and enjoy a great experience.