Find out about root canals in Vietnam with our quality-checked clinics.
Known for its amazing rivers, refreshing beaches and buddhist pagodas, Vietnam is a renowned destination for adventurous tourists who want to experience something different. But did you know that while there, you can take advantage of this beautiful country and get some excellent dental care at affordable prices? Vietnam is one of our favourite destinations when it comes to dental tourism, and based on root canal reviews in Vietnam from our Dental Departures customers, here are the top dental clinics that we recommend.
Rose Dental Clinic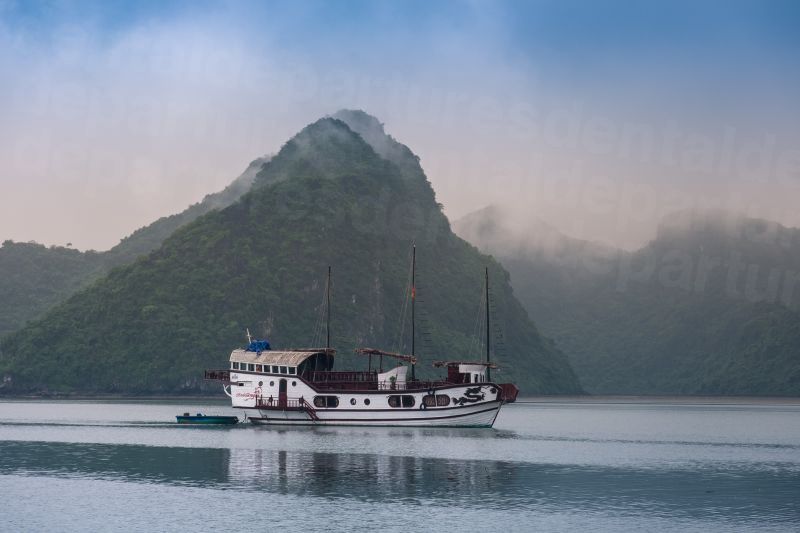 Located in Ho Chi Minh city in Vietnam, Rose Dental Clinic has been in existence for 17 years, and has been a pioneer in the provision of excellent dental care in the area. Recipient of the Global People's Choice Award (an award granted to Dental Departures clinics that display excellence in care in terms of service and customer satisfaction), Rose Dental Clinic is at the forefront of innovative dental care and treatments in Ho Chi Minh. The clinic is a top destination for patients seeking all kinds of dental procedures, from general dental care to root canals. Root canal prices at this clinic start at AUD 148 (NZD 159; USD 112; CAD 151; EUR 104; GBP 87) compared to the prices in your home country: AUD 1,060 (NZD 1,138; USD 800; CAD 1,080; EUR 746; GBP 625).
Serenity International Dental Clinic
Serenity International Dental Clinic is located in Hanoi Old Quarter. Though the clinic is only 4 years old, it is very popular in the area, especially due to its convenient location to a lot of well-known facilities, shops and restaurants (10 minute walk of Hoan Kiem Lane, and 3 minutes away from Dong Xuan Central Market). In addition to affordable root canals, this clinic also offers free peri-odontal Xrays, free oral consultations and free teeth cleaning to customers. Root canal prices at this clinic start around AUD 99 (NZD 107; USD 75; CAD 101; GBP 87; EUR 70).
Elite Dental Vietnam
Elite Dental Vietnam is one of the top ranked dental clinics in Vietnam. Also located in Ho Chi Minh city, this clinic is also a winner of Dental Departures' GPC Award, and the quality of its services, alongside with the professionalism of its staff and the great root canal reviews from our patients make us understand why this clinic is so highly ranked. They also offer free tooth cleaning, free oral exams and consultations, as well as free temporary crowns on natural teeth. Root canal prices at the Elite Dental Vietnam cost around AUD 86 (NZD 92; USD 65; CAD 88; GBP 51; EUR 61). In addition to the abovementioned clinics, clinics such as Dr. Hung & Associates Dental Center (located in Ho Chi Minh City) and the Australian Dental Clinic (located in 3 Nguyen Du, Hanoi) are also great and affordable options for root canals in Vietnam.
Don't wait another second to book your root canal in Vietnam. Our root canal reviews in Vietnam show that there is a multitude of clinics you can work with, and truly, the choice is yours! Contact our Dental Departures team today to find out more.