For starters, in Budapest, root canals costs much less than they do in Manchester. This alone is a big incentive to avoid getting the treatment done locally. But there are plenty of other reasons why Budapest is superior to Manchester as the city to get your root canal sorted.
Root Canal Price in Budapest
Thanks to the lower operating costs and general cost of living in Budapest, you can get a root canal much cheaper than in Manchester. For example, this is how much the procedure will cost at Budapest's top clinics: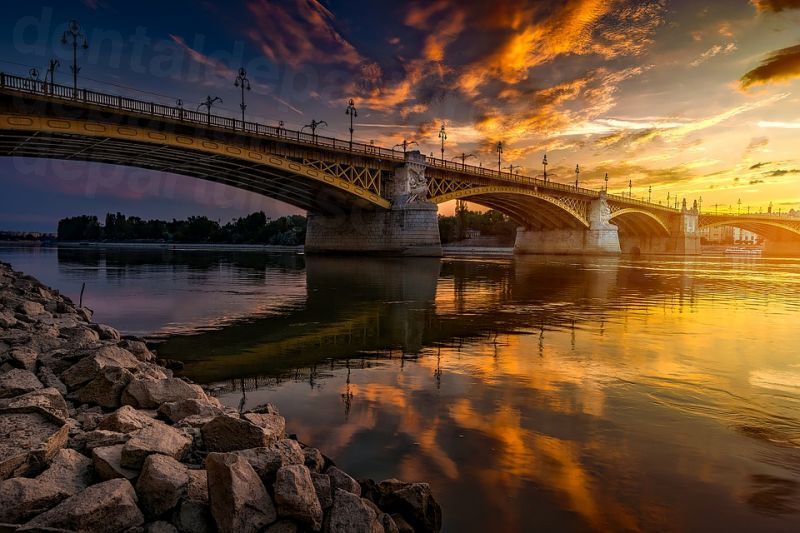 This compares very favorably with the average cost of £954 (€1,133) that dentists in Manchester are charging. Plus, the average ticket price for a flight to Budapest is £136 (€178), although you can get better deals starting at around £85 (€96), and three-star and five-star hotels average about £85 (€96) and £207 (€233) per night respectively. So, even if you factor in the cost of travel and accommodation, you are still guaranteed to save money. So, why not spend the remaining price difference enjoying a holiday? It's like getting a free vacation whilst getting your root canal fixed!
If you choose one of our quality-checked clinics in Budapest for a root canal, you do not have to worry about quality. Our thorough vetting process ensures only the most reputable dental clinics are added to our website.
Short Wait Times
Getting your root canal in Budapest instead of Manchester also means less waiting. The clinics at dental destinations such as Budapest are well-versed in providing speedy dental care. They understand that time is of the essence for dental tourists. Even if you are planning a little holiday and staying a few days, the clinics will do their part to complete your root canal in the minimum time and fewest visits possible.
Enjoy a Holiday
When you get a root canal in Manchester, you just get a root canal. When you head to a root canal clinic in Budapest , you also get a great vacation. This beautiful Hungarian capital is a paradise for tourists where there is something amazing to discover at every turn. As you travel around this historic yet modern city, you'll discover a unique blend of history and leisure. From bullet holes and shrapnel marks on WWII-era buildings, to natural hot springs that provide a unique and relaxing environment to recuperate in after your treatment.
If you have not taken a vacation this year, consider planning one around your root canal in Budapest. This will be the most cost-effective holiday and most enjoyable visit to the dentist you have ever had.
Understand the Root Canal Before Traveling
How long root canal treatment takes varies, depending on the condition of your tooth and how far the infection has spread. If there is not too much infection, it can be done in just a couple of appointments. On the first visit, the dentist will first assess your tooth and take X-rays to check for infection. Next, your tooth will be prepared under a local anesthesia that will numb the area around the tooth. A rubber dam will also be placed over the tooth to keep the region dry for the procedure.
The dentist will then drill a hole into the tooth and remove bacteria, pulp and debris. After thoroughly cleaning the area, the dentist may place antibiotic medication inside. Finally, the dentist will fill and seal the tooth. A temporary filling might be used at this stage, requiring you to return a week later for a permanent filling, providing that your tooth does not show any further signs of infection.
The dentist may also take impressions of your tooth if he determines a crown is needed. If this is the case, you will have to return for a third visit to have the crown fitted.
Feel free to discuss your needs directly with the clinics and ask for personalized quotes before you travel to Budapest. Root canals here come with warranties for work done and materials used, providing you book your treatment through Dental Departures.