Dr. Dalia Dental Care is one of our most highly-rated dentists in Tijuana – receiving hundreds of glowing reviews from patients booking through Dental Departures.
Delivering quality dental care since 1992, Dr. Dalia's clinic sees both local patients and international patients from around the world, including the US, Canada, Europe and Asia.
Here, we look at why this Mexican dentist has earned so much praise, as well as some of the popular procedures available (with prices).
Location, Location, Location
Only a few minutes' walk from the San Ysidro Border crossing, Dr. Dalia Dental Care promises a convenient location for anyone visiting the famous border city of Tijuana.
Previously known only for its not-so-family-friendly nightlife, Tijuana has experienced somewhat of a renaissance over the last decade - now offering plenty in the way of boutique hotels, hip cafes, art galleries, cultural centers, craft beer bars and fine Mexican dining.
This means that patients undergoing treatment requiring more than one appointment - perhaps a few days apart - can comfortably stay in the city without having to go back and forth across the border.
For those coming from a little further afield than Southern California, San Diego's international airport is only around two hours away from the border crossing. This allows patients to fly in from major cities before hiring a car or arranging private transportation for the journey onward.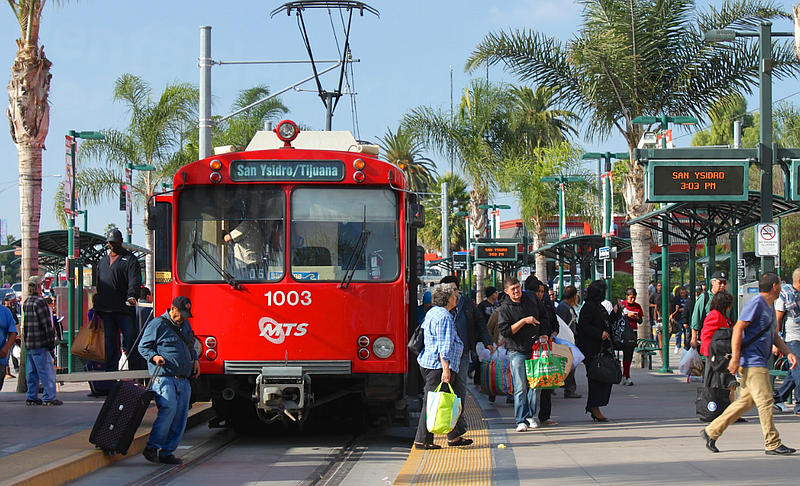 Quality of Care at Dr. Dalia Dental Care
Dr. Dalia Dental Care maintains the highest standards of service based on mutual trust, and with ethics and honesty. The clinic sees many repeat visits from patients who have made the facility their dental clinic of choice for all of their dental needs, including check-ups as well as treatments, and the clinic prides itself on continuing to look after the oral health requirements of previous patients as well as looking forward to meeting new patients.
The medical team at the clinic consists of general and specialist dentists whose combined expertise improves health and smiles. Sharing a commitment to the highest principles of patient care, the clinic embraces new technologies and innovative techniques to make your experience comfortable and painless.
The staff are approachable, kind and caring and will put you at our ease, no matter what your age or problem.
Dental Procedures Available at Dr. Dalia Dental Care
The professional team at Dr. Dalia Dental Care consists of general and specialist dentists who recognize the advantages of preventive care. They strive to educate patients on the benefits of looking after their oral health so that little issues don't become bigger, more expensive problems to fix.
Dental specialists at the clinics include:
Orthodontists (braces),
Periodontists (gum and bone health)
Prosthodontists (replacement teeth)
Oral maxillofacial surgeons
All dentists, both specialists and general dentists participate in continuing education programs, improving and refining their skills and ensuring they keep up-to-date with the newest techniques.
The treatments offered by the clinic are wide-ranging, including:
Professional teeth cleaning
Check-ups and fillings
Dental implants
Bone grafts
Crowns
Dental veneers
Braces
Root canals
Dentures
Gum treatments
Laser teeth whitening
Dentist recommendations at Dr Dalia Dental Care
Dr. Dalia Cesena Gasparro graduated as a dentist in 1982. She is a specialist in dental implants and is a member of the American Dental Association.
Dr. Francisco Cesena, Oral and Maxillofacial Surgeon
Dr. Luz Dalia Luna, Endodontist
Dr. Hector Esquivel Bello, Prosthodontist
Patient Feedback
Dr. Dalia Dental Care has received superb reviews from patients, including:
Susanna From Sacramento, USA – April 2017
"Everyone was very helpful and communicative, and they were very nice to my 8-year-old son who was nervous about his filling. Very good customer service."
Pam from Temecula, USA – February 2017
"Excellent service, courteous, professional. Would highly recommend."
What Are the Prices at Dr Dalia Dental Care?
Below, we have given some examples of the cost savings available at Dr Dalia in Tijuana. Please click through to the clinic listing to see up-to-date price tables.
Fillings
Cost in the United States: $150 (CAD $200)
Cost at Dr Dalia Dental Care: $65 (CAD $86)
Veneers
Cost in the United States $1,100 (CAD $1,450)
Cost at Dr Dalia Dental Care: $500 (CAD $665)
Implants
Cost in the United States: $3,900 (CAD $5,100)
Cost at Dr Dalia Dental Care: $1,600 (CAD $2,100)
Getting Started with Dental Departures
Discover more about Dr Dalia Dental Care and get in touch with our Customer Care Team if you've any questions.
Booking with Dental Departures is made quick, simple and secure. You can use our online appointment scheduler, fill in your details and we'll then send you a confirmation via email.
You can arrange an appointment over the phone too, with our team on standby 24 hours a day.
Sources:
Tijuana Travel Guide. Mexico Dave. 25 October 2020. https://mexicodave.com/tijuana-travel
San Diego International Airport. Website accessed: 15 November 2020. https://www.san.org/
American Dental Association. Website accessed: 15 November 2020. https://www.ada.org/en
The importance of a healthy smile. Oral Health Foundation. 15 December 2017. https://www.dentalhealth.org/healthysmile