Dr Dalia Dental Care is located in Tijuana – only a few minutes walk from the San Ysidro Border crossing. Delivering good-quality dental care since 1992, Dr Dalia's clinic sees both local patients, as well as international patients from around the world, including the USA, Europe and Asia.
Located on the US border just south of San Diego, Tijuana is especially convenient to Americans, many of whom can make the trip to the dentist and back in a matter of hours. In fact, thousands of patients do made the trip over to Tijuana regularly – not just for dental care but for shopping, entertainment and leisure purposes.
As a dental tourism destination it is a popular choice – and many of the clinics here have ensured they provide services that are comparable in every way to dental clinics in the United States, but with one notable exception – affordability.
Dr Dalia Dental Care offers reliable dentistry that is tailor-made to your budget, preferences and needs and is one of the outstanding clinics in Tijuana.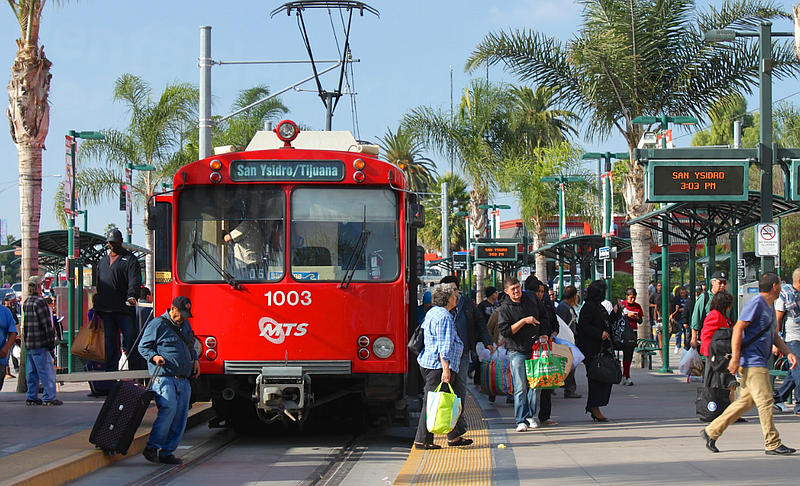 About Dr Dalia Dental Care
Dr Dalia Dental Care maintains the highest standards of service based on mutual trust, and with ethics and honesty. The clinic sees many repeat visits from patients who have made the facility their dental clinic of choice for all of their dental needs, including check-ups as well as treatments, and the clinic prides itself on continuing to look after the oral health requirements of previous patients as well as looking forward to meeting new patients.
The medical team at the clinic consists of general and specialist dentists whose combined expertise improves health and smiles. Sharing a commitment to the highest principles of patient care, the clinic embraces new technologies and innovative techniques to made your experience comfortable and painless.
The staff are approachable, kind and caring and will put you at our ease, no matter what your age or problem.
Dental Procedures Available at Dr Dalia Dental Care
At Dr Dalia Dental Care our team consists of general and specialist dentists who recognize the advantages of preventive care. They strive to educate patients on the benefits of looking after their oral health so that little problems don't become bigger, more expensive problems to fix.
Dental specialists at the clinics include Orthodontists (braces), Periodontists (Gum and Bone), Prosthodontists (false teeth) and Oral Maxillofacial Surgeons. All dentists, both specialists and general dentists participate in continuing education programs, improving and refining their skills and ensuring they keep up-to-date with the newest techniques.
The treatments offered by the clinic are wide-ranging, from everyday care, such as teeth cleaning, check-ups and fillings to full mouth reconstruction, which involves a number of different disciplines. The services include dental implants, bone grafts, crowns, veneers, braces, root canals, dentures and gum treatments, as well as cosmetic dentistry, like laser teeth whitening.
Dentist recommendations at Dr Dalia Dental Care
Dr Dalia Cesena Gasparro graduated as a dentist in 1982. She is a specialist in dental implants and is a member of the American Dental Association.
Dr Francisco Cesena, Oral and Maxillofacial surgeon
Dr Luz Dalia Luna, Endodontist
Dr Hector Esquivel Bello, Prosthodontist
Dr Dalia Dental Care recommendations from patients include:
Susanna From Sacramento, USA – April 2017
"Everyone was very helpful and communicative, and they were very nice to my 8 year old son who was nervous about his filling. Very good customer service."
Pam from Temecula, USA – February 2017
"Excellent service, courteous, professional. Would highly recommend."
What are the prices at Dr Dalia Dental Care?
Save money at Dr Dalia Dental Care in Tijuana. Dental implants , dental fillings, veneers – everything costs less.
Fillings cost in the United States $150 (CAD $200);
Dental Fillings cost at Harmony Dental Studio $65 (CAD $86)
Veneers cost in the United States $1,100 (CAD $1,450);
Veneers cost at Harmony Dental Studio $500 (CAD $665)
Implants cost in the United States $3,900 (CAD $5,100);
Implants cost at Harmony Dental Studio $1,600 (CAD $2,100)
Why else should I consider dental care at Dr Dalia Dental Care?
If you are looking at a dental tourism location then there are several considerations you should think about – quality, price and location. Tijuana dentists have a long history of providing good-quality dental and medical care to North Americans – and, of course, it's right on the Border and easily accessible.
You should also feel that your dentist and you have a trusting relationship and that they will take care of your needs and make you feel secure. Visiting a dentist is stressful enough at the best of times. Visiting a dentist in another country is even more stressful. Your dentist should provide you with personalized attention that makes you feel calm and at ease. You should be able to talk to your dentist, ask questions and feel that your needs are being met.
Dr Dalia Dental Care and her staff understand all the misgivings you might have about getting dental care in Tijuana. She is the consummate professional and strives to offer great services that will meet all of your needs. Discover more about Dr Dalia Dental Care and get in touch if you've any questions.