Rejuvie Dental Clinic in Bali sees a lot of patients who go to this amazing destination for dental tourism. You can have a low cost holiday as well as reasonably priced dental treatments.
Treatments at Rejuvie Dental Clinic
Rejuvie Dental Clinic is located at Denpasar in Bali at Pertokoan Kuta Plaza. It is a full service clinic offering regular and routine dental treatments as well as esthetic dentistry procedures. So you can get almost any kind of dental work done including
Extractions

Fillings

Veneers

Bridges

Dentures

Braces
The dentists at the clinic adopt a holistic approach towards your dental health and give you honest advice as to what is required depending on your personal oral health. The first consultation at the clinic is free if you are getting your dental work done there.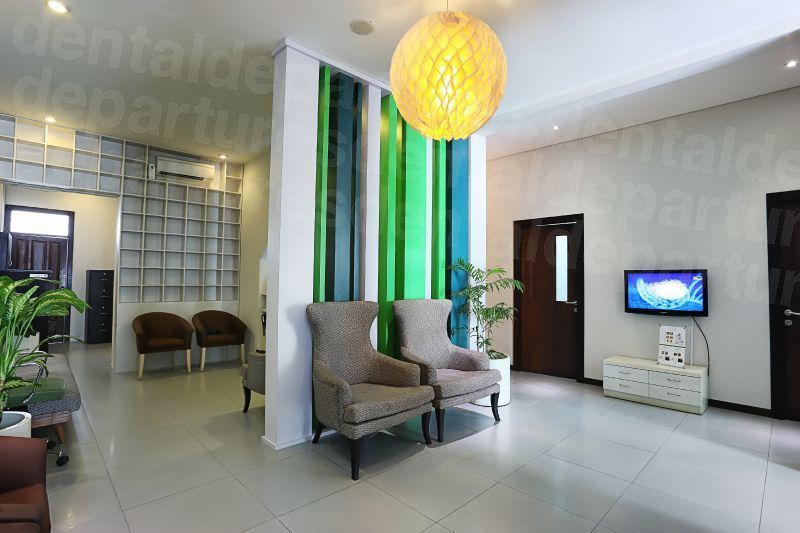 Dentists at Rejuvie Dental Clinic
Dr. Andika Putra is an experienced and qualified dentist, practicing for the last five years. He completed his dental education from Mahasaraswati Dental College in Indonesia and is a member of the Indonesian Dentist Association, Perhimpunan Doctor Gigi Indonesia (PDGI). Dr. Fachrun Kahar is a Dental Departures verified dentist with six years of experience. He, too, completed his dental education from Mahasaraswati Dental College and is a member of PDGI.
Dental tourism in Bali
As prices in advanced countries skyrocket and people are forced to compromise on medical care, they seek out cheaper places. According to a Medical Tourism Survey , more people are lured by the prospect of travel to an exotic destination, having a holiday there and also getting their medical treatments and procedures done at a highly discounted rate compared to the prices in their home country.
In the case of dental care, which is usually not covered by an insurance policy, the costs can be fairly exorbitant. You may avoid going to the dentist unless absolutely required and, though you may want to have a perfect set of pearly whites, you may not get the required work if you cannot afford it. Dental tourism then makes eminent sense – you can go to one of the best dentists in Bali and have the dental treatment you need.
When you do your booking through an established site like Dental Departures you will be making the right choice as we list verified and quality checked clinics on our website and offer competitive pricing. We also give you the best price guarantee.
Rejuvie Dental Clinic is a GPC winner – Dental Departures Global Patients Choice awards are only given to clinics that have got a high percentage of positive reviews from actual patients. For instance, Sandi from Melbourne says, Exceptional dentist, clean clinic and very reasonable cost of dental work. Bryan Kennedy from Indonesia says, The service, staff and clinic in general are off the highest standard. Jodie from Australia has this to say about the experience: The staff made me feel so relaxed and comfortable, so much ongoing back tomorrow. These are genuine Bali dentist reviews and testimonials.
Price comparison of different dental procedures
The price difference of dental treatments in Bali and your home country can result in significant savings. The price comparison of some of the common dental treatments are
Porcelain veneers that cost AU$1,435 (NZ$1,561, US$1,100 CAD1,465, £881, €1,019 cost only AU$488 (NZ$531, US$374 CAD498, £300, €347) in Bali.
Full denture (upper or lower) costs AU$2,350 (NZ$2,554 US$1,800 CAD2,398, £1,443, €1,668) as against the AU$488 (NZ$531, US$374, CAD498, £300, €347) you would pay at Rejuvie Dental Clinic.
Teeth cleaning that costs AU$170 (NZ$184, US$130 CAD173, £104, €120) will cost you only AU$48 (NZ$57, US$37, CAD49, £30, €34) at the hands of one of the best Bali dentists.
Don't forget you will also have a holiday in Bali
When you go to Bali for dental tourism, you may spend a week or more there. Do keep in mind that you will not be spending the entire time at the clinic. Depending on the treatment you require, your dental work may be over in one sitting or require many sittings at intervals. Even then you will have a great deal of time to enjoy your holiday.
This is your time explore Bali, either the land or the sea or both. Bali has numerous attractions, but is especially well-known for its many beaches since it is an island. These offer a range of aquatic activities including swimming, surfing, water skiing, snorkeling, scuba diving, canoeing and more. Thanks to the mountains and volcanoes around, you can see a varied landscape and even go hiking, mountain climbing, trekking, cycling and golfing.
Your experience with Bali dental tourism may be enhanced if you also check out different UNESCO world heritage sites in this Indonesian island such as
Pakerisan Valley which is a river valley dating from pre-historic times. It has many stone shrines dedicated to 11th century royalty.

Jatiluwih Rice Terraces are green rice terraces, some of them dating from 500 years ago and embody the complex agricultural practices of subak, native to this area.

Taman Ayun Temple is from the 18th century and is surrounded by pools.

Puru Ulun Danu Batur is another temple in Bali that is on the shore of Lake Batur, considered to be the origin of all rivers and springs. This temple, dedicated to Hindu God Shiva, dates from the 17th century.
Don't forget to check out the cultural activities by taking in live shows and performances, going to the numerous Hindu temples that offer a glimpse into the rich Balinese history, visiting amusement and family parks and botanic gardens and more.
You can easily shop till you drop in Bali thanks to the reasonable prices of clothes and knick-knacks. In fact, many high-end branded goods sell for a fraction of their price in Bali. While you can always get your fix of McDonald's or other chain cafes, you should also check out local specialties in restaurants and food courts or hawker stalls.
You can have an amazing holiday in this lush tropical island when you go in for Bali dental tourism and book with Rejuvie Clinic for your dental work.