Last fact-checked: 11 February 2020
Dental implants in Denpasar, the capital city of Bali, Indonesia provide a comfortable solution that you can rely on to replace any missing teeth. This restoration process is ideally suited for people who have lost teeth due to an injury, gum problem or other reason.
As one of the world's leading holiday destinations, Bali attracts millions of tourists every year. The white sandy beaches and tropical climate are great for those recuperating from an important treatment, like implants.
Sanur beach is known for its calmer waters. Pamper yourself by getting a massage or spa treatments; you'll feel refreshed after the trip plus you get to accomplish much-needed dental work.
What Are Dental Implants?
A dental implant is an artificial tooth root that is embedded in the jawbone with a replacement tooth attached on top. It consists of three parts:
● Implant: a cylindrical post usually made of titanium that is light, strong and hygienic;
● Abutment: serves as connector placed on top of the implant. This connects the implant to the replacement tooth.
● Crown: a replacement tooth made of top quality material that is attached to the abundant.
Implants provide a number of benefits. They improve your oral health by preserving your natural teeth; restore your facial features with natural-looking and stable teeth; help you to smile, talk, and eat confidently—without worrying about whether your teeth are going to remain in place (unlike dentures).
Am I a Good Candidate for Implants?
A comprehensive examination of your teeth, mouth, and jaw, as well as review your medical and oral health status, is required by the dentist to assess your suitability. The use of hi-tech equipment, like CBCT (Cone Beam Computed Tomography), will assist the dentist in making an accurate assessment and diagnosis.
To be an ideal candidate for implants, having good existing oral and general health is an important consideration before you book treatment abroad. You should have healthy gums and adequate bone to support the implant. This is something you can find out from a local dentist at home, normally for a nominal check-up fee.
As explained below, your dentist in Bali will also provide a full consultation and assessment.
What's the Process Involved in the Treatment?
During your consultation and subsequent treatment planning, the dentist or specialist will review your oral and general health status. Once it's determined the treatment is right for you, a personalized treatment plan is then designed. The implant will be surgically placed in the jawbone with a temporary tooth on top. After the healing period (called osseointegration, where the implant fuses with the bone, which usually takes around three-six months), the temporary tooth will be replaced with a permanent crown.
With proper care and a daily oral routine, implants can last a long time. Your dentist will give you further instructions on how to take care of your teeth with implants.
How Much Can I Save on Dental Implants in Denpasar?
The price of dental implants in Denpasar varies depending on the number of teeth involved, additional treatment (if any), the type of material used, the specialization of the dentist and other considerations.
An mplant procedure in Denpasar starts at USD $ 1,400.00 (the equivalent of CAD $1,825.00; AUD $ 1,833.00; NZD $ 1,928.00; UK £1,078.00; Eur €1,248.00). This is compared to USD $3,900.00 in the US (or CAD $5,096.00; AUD $5,107.00; NZD $ 5,356.00; UK £2,987.00; Eur €3,482.000).
Take advantage of exclusive discounts by booking through Dental Departures. Here are some of our top-rated Denpasar clinics and dentists to get you started.
● Timotius Arif Gunawan, DDS., BDS.
● Bali 911 Dental Clinic - Denpasar
● Bright Smiles Bali Dental Center
What About the Quality of Implants in Denpasar?
Clinics in Denpasar are fully checked by Dental Departures before we list them on our site. Our quality checks include on-site visits, verification of dentist qualifications and professional memberships, and gathering of online testimonials and real patient reviews.
With the use of state-of-the-art technology and the latest techniques in dentistry, the clinics deliver excellent patient care. Some of the dentists are members of organizations like the International Congress of Implantologists (ICOI). They comply with internationally-recognized health and safety standards.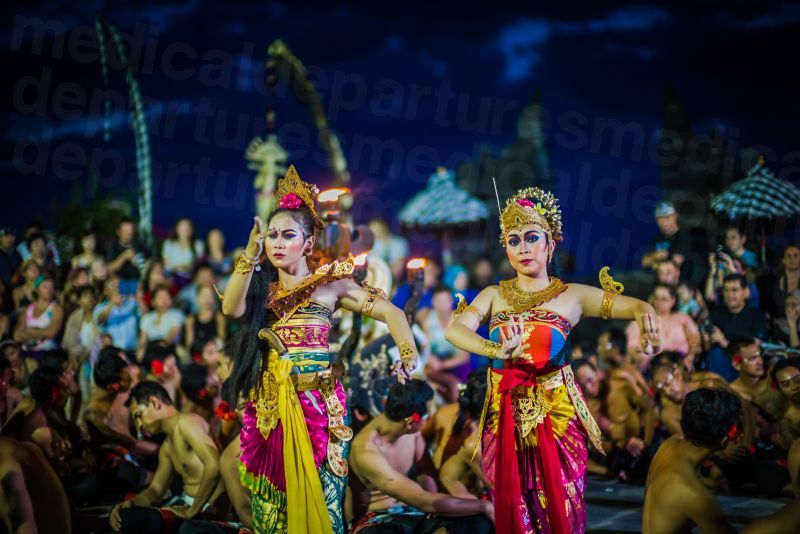 How Do I Get Started from Here?
The first step in this process is to familiarize yourself with our listings. Read our verified patient review, compare prices, and get exclusive discounts. You can book an appointment directly with us online, or get in touch with a member of our Customer Care Team, who can answer any questions about dental implants in Denpasar.
Sources:
Indonesia Tourist Arrivals. Trading Economics. 2019. https://tradingeconomics.com/indonesia/tourist-arrivals" target="_blank
Dental Implant Surgery. WebMD. Website accessed: 16 March 2019. https://www.webmd.com/oms/dental-implant-surgery" target="_blank
Dental Cone Beam CT. Radiology Info. Website accessed: 17 March 2019. https://www.radiologyinfo.org/en/info.cfm?pg=dentalconect" target="_blank
Oral health: Brush up on dental care basics. Mayo Clinic. Website accessed: 17 March 2019. https://www.mayoclinic.org/healthy-lifestyle/adult-health/in-depth/dental/art-20045536" target="_blank