When you see dental prices in Phuket, Thailand, you will wonder why you did not get the required dental work done much earlier. Sometimes dental work is necessary if you have pain or bleeding in the mouth, lost teeth, cavities or need root canals. Sometimes, you just wish that your teeth were more even or whiter. Sometimes you may need dentures or dental implants.
Why Phuket?
Phuket is an amazing holiday destination in Thailand. The area is known for its beaches and clear waters, its rainforests and even has a well-deserved reputation as a party destination. Apart from all these it also has great food and cheap shopping, accommodations at different price points so you always save money.
How do the dental prices compare?
Prices for any kind of dental work in Phuket are extremely low when compared to the cost of similar procedures in your country of residence. If you think because prices are low, you will not get good quality of care, you will be wrong. Thailand dentists are well trained and qualified and the dental facilities are of top-notch quality. You will get as good or even better dental care than you get in your home country and still pay a pittance.
In Australia a root canal that will cost you an average of AU$1,660 (NZ$1,706, £954, €1,133, US$1,275, CAD1,636) will cost you only AU$280 (NZ$303, £170, €196, US$213, CAD285) in Phuket.
Dental crowns in Australia that cost AUD $1,598 (NZ$1,741, £987, €1,139, US$1,200, CAD1,620) will cost only AU$520 (NZ$ $563, £315, €364, USD $395, CAD $530) as dental prices in Phuket are very low. For more expensive procedures like dental implants the savings are even more significant.
All-on-four that will cost you an average of AU$33,910 (NZ$35,500, £19,383, €23,130, US$26,000, CAD33,431) in your home country will cost only AU$13,000 (NZ$14,068, £7,868, €9,099, US$9,876, CAD13,245) in Phuket.
Considering the significant savings despite the cost of travel, food, stay and other ancillary expenses, it is a great idea to get your dental work done at such reasonable Bangkok dental prices .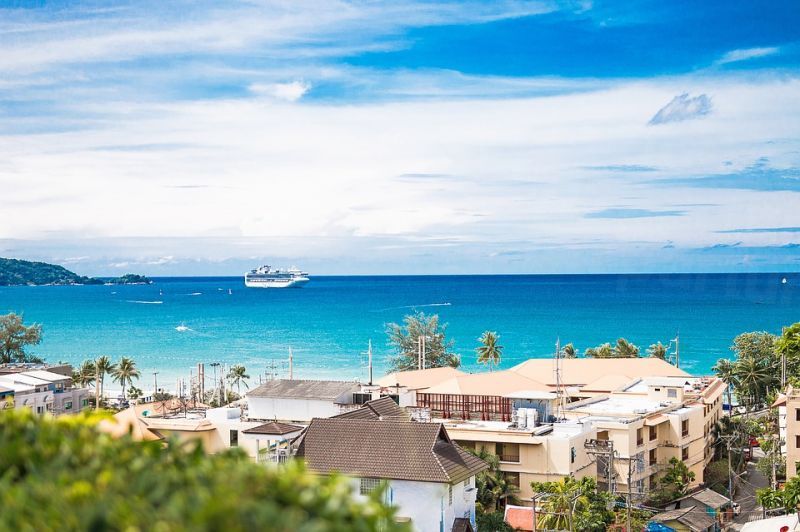 Where will you find affordable dental care in Phuket?
Phuket attracts a large number of tourists and to cater to this, as also the local market, it has developed a vast medical tourism infrastructure. With a number of multi-specialty dental clinics offering a wide range of dental treatments and procedures, you will be able to find affordable dental care in many convenient places in Phuket.
Bangkok International Dental Centre is a premier dental clinic in Thailand and has a branch in Patong in Phuket. With dentists that are among the top of Thailand dentist recommendations you are in good hands.
Why is dental health important?
Recent studies have shown that you need good oral health for overall good physical health, as diseases that start in the mouth can spread elsewhere. In fact studies have shown a link between disorders like Alzheimer's and dementia – all the more reason for you to take care of your mouth health.
So whether you want your teeth repaired, get implants or get gum disease treated or you require cosmetic dentistry like tooth whitening or you just want to take advantage of cheap dental prices in Phuket to have a routine check-up, Phuket should make it to your list of dental tourism destinations.