To replace a missing tooth or restore an entire smile, considering getting high-quality, affordable dental implants in Los Algodones.
By using our free-to-browse listings, you can narrow down your search for a specialist implantologist in Mexico's "Molar City", paying thousands less than you would back home.
What Are Dental Implants?
A dental implant is an artificial "root" that is surgically into the jawbone. Using an abutment, which is screwed onto the implant, a permanent false tooth or crown then attached once it is stable and strong enough. In many cases, a temporary crown or denture can be worn immediately, although this will be lighter, allowing your gums to heal after the procedure.
Dental implant treatment is incredibly versatile; it may be used to replace one missing tooth, several teeth using a bridge - or even an entire row of teeth using four, six or eight implants with a denture loaded on top.
How Much Can I Save on Dental Implants in Los Algodones?
The below table shows an average price comparison for single dental implants. The same kind of savings can be made on more complex treatment, with prices in the US generally running into the tens-of-thousands of dollars for full mouth restorations.
INTERNATIONAL PRICES VS. LOS ALGODONES, MEXICO PRICE.
PROCEDURE

AUD$

CAN$

US$

COMPARISON

DENTAL IMPLANTS

$ 5,098.00

$ 5,026.00

$ 3,913.00

INTERNATIONAL

$ 1,557.00

$ 1,556.00

$ 1,250.00

LOS ALGODONES

30.50%

30.90%

31.90%

% PATIENTS PAY IN LOS ALGODONES
[Please note that these are estimates at the time of writing.]
Recommended Clinics in Los Algodones for Dental Implants
Our first recommendation and one of our top-rated partner clinics in Algodones is Sani Dental Group. This clinic delivers excellent quality dental services to the patients and strictly adheres to government policies. They believe that communication is the key to giving the patient the right treatment that is why their team is fluent in both English and Spanish. The group has more than 30 dentists working in 3 different locations and the main location has 22 dental chairs available.


Sani Dental Group – Platinum is conveniently situated just a few minutes away from the US border crossing to the world's dental capital, Los Algodones. Their team has been performing every kind of dental procedure for more than 25 years, only use high-quality materials and providing guarantees that their work is never compromised. The clinic is decorated in the minimalist style with luxury leather sofas, flat-screen TVs and free Wi-Fi for the use of patients.


Simply Dental is a modern clinic that uses modern equipment and diagnostic machinery in order to provide excellent and quality dental health care to international and local patients. They offer dental care prices that are reasonably priced when compared to international clinics. Simply Dental offers patients a free initial consultation and x-rays. Nervous patients can opt for a number of sedation services to make them feel more at ease.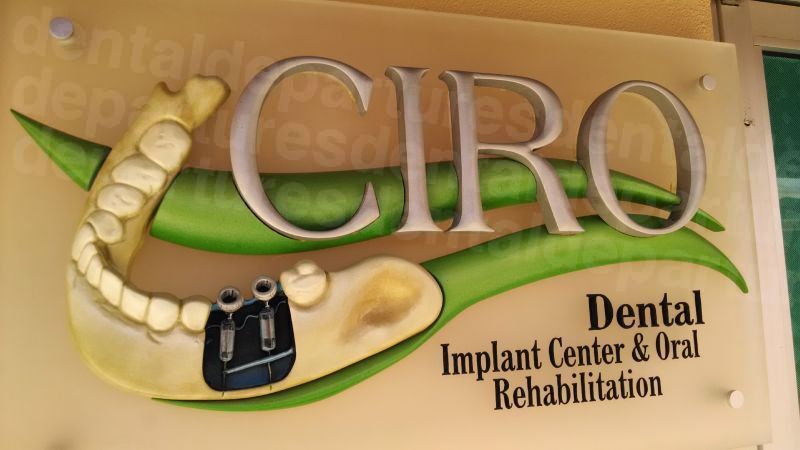 How Do I Get Started?
All of the above-mentioned dental clinics are all certified and qualified to perform an array of dental services, especially to international patients. You can click through to each one to see up-to-date prices, dentist profiles, reviews, photos and more - or check out our full list of dental implant clinics in Los Algodones here.
Book directly through our site for the best prices online or connect with our Customer Care Team for more information.
Sources:
Sedation Dentistry: Can You Really Relax in the Dentist's Chair? WebMD. Website accessed: 20 January 2021. https://www.webmd.com/oral-health/sedation-dentistry-can-you-really-relax-in-the-dentists-chair
Dental implant surgery. Mayo Clinic. 29 January 2019. https://www.mayoclinic.org/tests-procedures/dental-implant-surgery/about/pac-20384622
All-on-4 Dental Implants: Your Guide to Costs, Treatment and More. Dentally.org. 14 March 2019. https://www.dentaly.org/en/all-on-4-implants/