Who can provide affordable top dental implants? Los Algodones has the skills needed.
Mouth restoration is becoming one of the most popular dental care services for patients with missing teeth. One of the procedures needed to restore that youthful smile is by getting top dental implants. Los Algodones can provide patients with the care and quality restoration that international patients are looking for.
A dental implant is simply the insertion of an artificial "root" into the jawbone in order to mount a false tooth or crown once it is stable and strong enough. After the procedure, patients can enjoy their full smile. The post is normally constructed from titanium.
Dental Departures are always ready to entertain any inquiries for our international patients. We can answer any queries they may have from the procedure even up to dental tourism assistance which includes hotel accommodations and activities.
The most important factor to consider is the price of the procedure. The price table below shows the average price of a dental implant in Los Algodones:
INTERNATIONAL PRICES VS. LOS ALGODONES, MEXICO PRICE.
PROCEDURE

AUD$

CAN$

US$

COMPARISON

DENTAL IMPLANTS

$ 5,098.00

$ 5,026.00

$ 3,913.00

INTERNATIONAL

$ 1,557.00

$ 1,556.00

$ 1,250.00

LOS ALGODONES

30.50%

30.90%

31.90%

% PATIENTS PAY IN LOS ALGODONES
First is the Sani Dental Group . The clinic delivers excellent quality dental services to the patients and strictly adheres to government policies. They believe that communication is the key to giving the patient the right treatment that is why their team is fluent in both English and Spanish. The group has more than 30 dentists working in 3 different locations. The main location has 22 dental chairs available.
The Sani Dental Group – Platinum is conveniently situated just a few minutes away from the US border crossing to the world's dental capital, Los Algodones. Their team has been performing every kind of dental procedures for more than 25 years. They only use high-quality materials and guarantee that their work is never compromised. The clinic is decorated in the minimalist style with luxury leather sofas, flat screen TV's and free Wi-Fi for the use of patients.
The CIRO Dental, Simply Dental is a newly established clinic that uses modern equipment and diagnostic machinery in order to provide excellent and quality dental health care to international and local patients. They offer dental care prices that are reasonably priced when compared to international clinics. Ciro dental offer patients a free initial consultation and x-rays. Nervous patients can opt for the sedation services to make them feel more at ease with the procedure.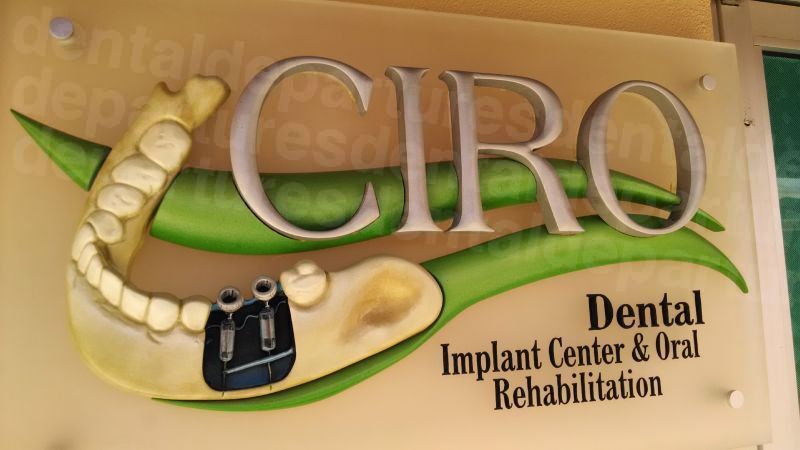 Lastly, the Castle Dental aims to provide patients with only the best dental care and service to its patients. Their services include general dentistry, restorative dentistry, cosmetic, endodontic and periodontal treatments. They offer patients a free oral examination and free Wi-Fi.
These dental clinics are all certified are qualified to perform an array of dental services, especially to international patients. If patients want to restore their smile to its previous state they may opt for top dental implants. Los Algodones clinics can offer it all too international patients looking for affordability and quality.