In recent years, Turkey has emerged as one of the most popular countries in Europe to visit for a dental holiday - where patients can soak up the sun and culture while receiving treatment for hundreds, if not thousands less than they'd pay back home.
Turkey is a nation straddling Eastern Europe and Western Asia with cultural connections to ancient Greek, Persian, Roman, Byzantine and Ottoman empires. Ankara, the modern capital, and Istanbul, the country's most-visited city, are currently the main destinations for travelling patients.
If you don't know where to start when it comes to picking a clinic, check out some of our recommendations below or browse our full list of Turkey's most popular dental clinics here.
Top Clinics in Turkey
Teras Dental Clinic (Izmir)
Teras Dental has 20 years of experience serving the community, as well as international patients. This health clinic treats all types of oral and dental diseases as well as provides aesthetic & cosmetic dental treatments.
This health clinic includes capable specialists as well as general personnel who work together successfully to offer affordable dental treatment to international and local patients.
They assist patients with all patient needs including transportation, accommodation. To estimate the cost of treatments for foreign patients, they ask for their x-rays before their arrival, which is something our Customer Care Team can help with before you go.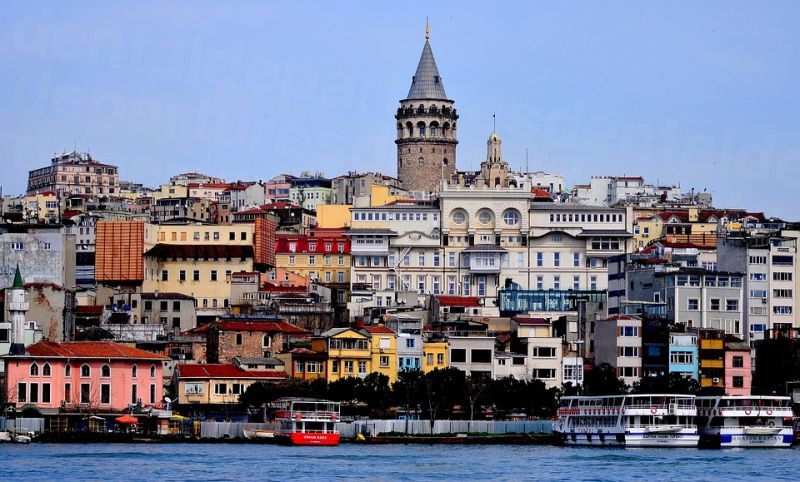 Clinique Dent Beaute (Istanbul)
Clinique Dent Beaute offers tailor-made treatment plans across a wide range of dentistry, such as implant and oral surgery, orthodontics, laser dentistry, hum health and cosmetic dentistry and pediatric dentistry.
Dent Beaute Dental Clinic is Joint Commission International (JCI), ISO 9001: 2008, DAR (Deutscher Akkreditierungs) certified. They also provide a range of benefits for dental tourists, including free pickups from your hotel, as well as free oral exams, panoramic x-rays, crown removal and bridge removal when patients undergo other treatments.
DENTAGLOBAL Dental Clinic (Izmir)
DENTAGLOBAL Dental Clinic has a focus on providing clients from all over the world with the best experience during each visit. They offer both routine and cosmetic dentistry in the heart of Central Izmir right across the popular landmark point, Folkart Towers.
DENTALGLOBAL has an experienced and friendly team of dentists who specialise in a vast number of different dental fields and provide a multidisciplinary approach to each procedure.
This clinic puts your needs first by placing you in full control of your oral health by showing images and providing a detailed explanation of your dental needs. They ensure that you will fully understand each treatment they provide you with. Each dentist will explain your options and help you choose the treatment plan that best suits your issues.
Akadentia Private Dental Health Clinic (Ankara)
One of the top facilities in the vibrant Turkish capital, Akadentia was founded by two professors with decades of clinical experience behind them. Prof Dr Nilufer Tulin Polat, is a specialist in prosthodontics and Prof Dr Serkan Polat is a specialist in oral and maxillofacial surgery. Together, they work with a team of experts to provide quality care while adhering to international quality standards, including ISO 9001:2015 certification.
Dent Group International (Istanbul)
A widely recognised and respected name in the industry, DentGroup is actually a chain of dentists originally founded in Istanbul, Turkey, with many branches across not only Turkey but the rest of Europe.
Their Istanbul-based clinic is sterile and equipped with the latest technologies, including digital radiography, cone beam scanning, piezosurgery, diode lasers and CAD/CAM (computer-aided design/computer-aided manufacture).
Getting Started with Dental Departures
Browse through our recommended clinics across Turkey, each of which displays the high calibre of Turkey's thriving dental tourism industry. For more information or to make a free booking, please contact our Customer Care Team.
Sources:
ISO 9001:2015 - Quality management systems — Requirements. International Standardization Organization. Website accessed: 21 October 2020. https://www.iso.org/standard/62085.html
GoTurkey. Website accessed: 21 October 2020. https://www.goturkey.com/
Sandilands, Tracey. CAD/CAM Dentistry: What Is It?. Colgate. Website accessed: 21 October 2020. https://www.colgate.com/en-us/oral-health/basics/dental-visits/cad-cam-dentistry--what-is-it-