As of recent years, the dental tourism in Turkey has started to take off. This is mainly caused by the demand that Turkey natives as well as western citizens have created in the dental industry.
Turkey is a nation straddling eastern Europe and western Asia with cultural connections to ancient Greek, Persian, Roman, Byzantine and Ottoman empires. Ankara is Turkey's modern capital and one of its most visited city and currently a dental hotbed for traveling patients.
Dental Departures is excited to provide you with some of Turkey's most popular dental clinics.
CTG Dental Care
CTG Dental's philosophy is that dental treatments should be provided in a fully equipped center, which is especially specialized in the field of oral and dental health. For these purposes, the CTG Dental Care Center has accumulated a team that has achieved successful works in the field of health for over 30 years.
Being located on an area of 1000 square meters in Izmir, Kahramanlar, the Private CTG Dental Care Center provides service 24/7 with its experienced staff and oral diagnosis team. Their main aim is to provide patients with the best oral care in a comfortable atmosphere.
Teras Dental has 20 years of experience serving the community. This health clinic treats all types of oral and dental diseases as well as provides aesthetic & cosmetic dental treatments.
This health clinic includes capable specialists as well as general personnel who work together successfully to offer affordable dental treatment to international and local patients.
They assist patients with all patient needs including transportation, accommodation. To estimate the cost of treatments for foreign patients, they ask for their x-rays before their arrival.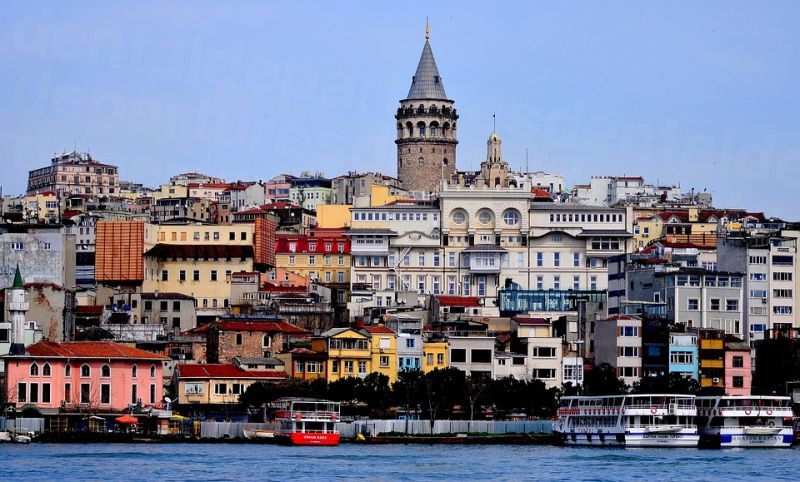 Necip Albayrak Dental Clinic
Since 1996, Dr. Necip Albayrak's Dental clinic has provided high-quality treatment to patients in a friendly environment. This Turkish dental clinic is committed to continuing dental education and keeping current knowledge of the changes in modern dentistry. Necip Albayrak Dental Clinic encourages preventive dental techniques, which in turn will help you to understand how to maintain the health of your mouth and keep it free of tooth decay and gum disease.
Clinique Dent Beaute serves in basic branches of dentistry such as Implant and Oral Surgery, Orthodontics, Laser Dentistry, Gum Health and Aesthetics, Child Dentistry.
Each of their patients is provided with latest technology provided by an expert team in the field of oral and dental health. Unconditional patient satisfaction with high quality and standards is Clinique Dent's main aim.
At DENTAGLOBAL Dental Clinic, they focus on providing clients from all over the World with the best experience during each visit. They offer both routine and cosmetic dentistry in the heart of Central Izmir right across the popular landmark point, Folkart Towers.
DENTALGLOBAL has an experienced and friendly team of dentists who specialize on of different in a vast number of dental fields and provide a multidisciplinary approach to each procedure.
This clinic puts your needs first by placing you in full control of your oral health by showing images and providing a detailed explanation of your dental needs. They insure that you will fully understand each treatment they provide you with. DENTALGLOBAL takes a preventative approach to ensure your teeth and treatments last longer. Each dentist will explain your options and help you choose the treatment plan that best suits your issues.
Each of these dental clinics display high quality service and are what keeps the dental tourism in Turkey thriving. For more information please contact our free customer service hotline.