Thinking about a dental vacation to Hanoi? Dental clinic reviews will help you choose the best clinic. Thousands of people from Australia and New Zealand head to the Far East for affordable yet high quality dental procedures. It makes sense too, since dental treatments cost a fortune back in their home countries:
Cost of dental crowns in Australia: AUD $1505
Cost of dental crowns in New Zealand: NZD $1545
Cost of dental crowns in Vietnam: AUD $330 (NZD $347)
Just make sure to read some reviews as they will guide you to the most suitable dental clinics. Let's read about some dental clinics in Hanoi that get amazing reviews.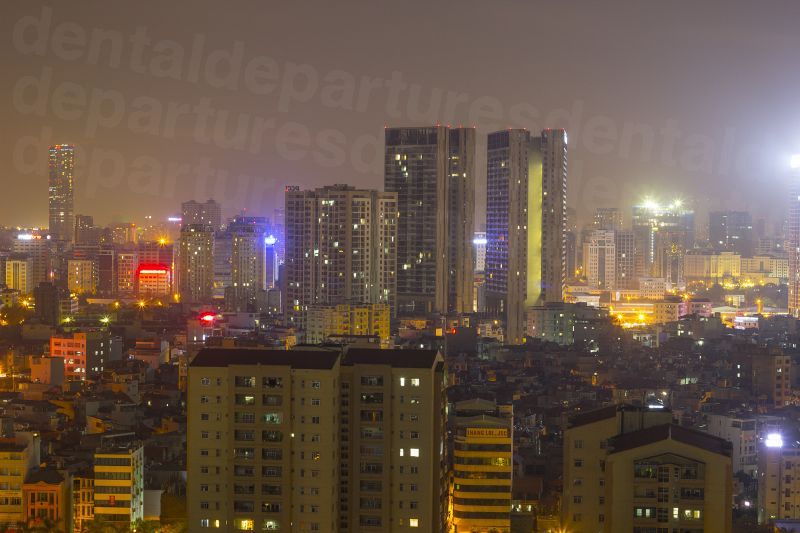 Serenity International Dental Clinic
Located in the heart of the Hanoi Old Quarter, this clinic is just a couple of minutes away from the Don Xuan Central Market, where you can see the historic shops, restaurants and town when you come to Serenity International. Of course, it also helps that Serenity International's team has a combined experience of 30+ years and that their dentists have received training from across the world including Australia and France. They provide a wide range of specialist and general dentistry, offering excellent guarantees on crowns (10 years) and bridges (5 years).
Australian Dental Clinic
Ever since its inception in 2006, the Australian clinic works hard (and successfully) to bust the myth that dental visits are uncomfortable and scary experiences. For medical tourists from Australia and New Zealand, they also bust the myth that dental procedures abroad are not reliable. Within their warm and welcoming atmosphere, they offer a range of dental treatments, which helps international patients save thousands of dollars.
Minh Thu Dental Clinic - Hoang Ngan Branch
25 years and 20,000 patients. That's a very impressive track record. The Minh Thu Dental clinic is one of the best in Hanoi, and is one of the two branches it has in this beautiful city. The clinic was founded in 1990 by Dr Ha Minh Thus, who used to be the chief of Hanoi's National Hospital of Odonto-Stomatology. She runs the place with the help of her two sons who are both dentists, offering a wide range of dental services from fillings to root canals to cosmetic dentistry.
Pro Dental Clinic
Offering a wide variety of dental procedures from fillings to veneers to crowns, bridges and implants, this clinic continues to receive great reviews. Known for its affordable and safe treatments, the Pro Dental prides in its ability to combine art and science to give their patients the beautiful smile that everyone wants.
Westcoast International Dental Clinic (West Lake)
This clinic specialises in children's dental health. If you're looking for a good dentist for your kids, you should definitely earmark this clinic. They provide a range of high quality dental treatments from simple teeth cleaning to bone grafts and implants. Their specialty includes orthodontics a.k.a. braces as well as veneers, crowns and bridges. The Westcoast clinic runs its own laboratory that meets international standards and helps them deliver quality treatments much faster.
If you're planning a trip to Hanoi, dental clinic reviews are a good place to learn more about the clinics you're considering. You will save thousands of dollars, without compromising on the quality of treatment. Not to mention the mini vacation you'll enjoy.