How is safe complete mouth makeover in Vietnam done?
This can be complex treatment if you need some teeth extracted, cavities filled, dental implants for missing teeth, or need your smile to be made straighter. When your teeth are broken, eroded or stained, you may need different procedures such as crowns or veneers. If your teeth are otherwise in good condition, you can opt for a simple tooth whitening procedure.
A safe complete mouth makeover in Vietnam can give you a dazzling smile with white and even teeth. The complete restoration can involve several different procedures with the aim to give you a set of teeth you are proud of.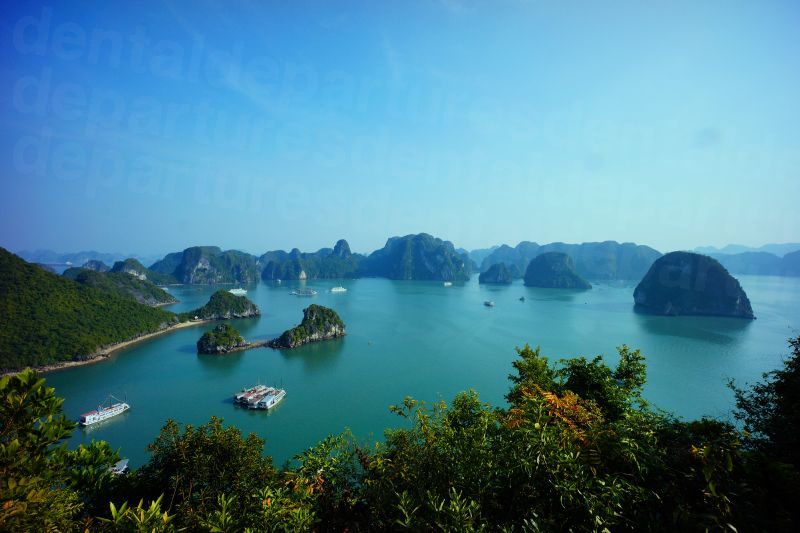 What are the top dental clinics in Vietnam?
Vietnam has many dental clinics to cater to the needs of international tourists. At Dental Departures we also check the quality of the clinics, investigate the background of the doctors and even offer the best price guarantee, so you are safer when you book through us. Here's some of our best dental clinics in Vietnam:
Rose Dental Clinic – the clinic is located in Ho Chi Minh City (formerly Saigon) and offers all kinds of dentistry services, including cosmetic procedures so that you can have a natural smile.
Serenity International Dental Clinic – with modern services and state of the art equipment, the clinic in Ho Chi Minh City offers international quality dental care and treatment.
Elite Dental Vietnam – the clinic believes in luxury at an affordable price, so you can find high quality amenities and English-speaking staff.
Worldwide Beauty and Dental Hospital– the clinic offers high-quality dental treatments to locals as well as international tourists and is conversant with the use of the latest hi-tech devices.
Australian Dental Clinic – located in Hanoi, the clinic is a one stop shop for all kinds of dental services in a modern yet relaxed setting.
How much does mouth makeover cost in Vietnam?
An individual's mouth makeover is highly customized and really depends on how much work is required and how many teeth need attention. The kind of work involved is also variable as is the cost. Simple teeth whitening will obviously be much cheaper than a full mouth restoration.
A single porcelain veneer can cost as much US$1,871 (AUD2,365, NZD2,595, £1,461, €1,588, CAD2,341) in your home country. In Vietnam at a top clinic this would cost you an average of around US$350 (AUD442, NZD485, £272, €296, CAD437), so you save significantly when you undergo a full mouth makeover in Vietnam.
Book with Dental Departures at the clinic of your choice for a safe complete mouth makeover in Vietnam to sport a great smile.