Last fact-checked: 2 February 2021
Now it's easier than ever to replace all your teeth in just one session of surgery with Nobel Biocare's All-on-4® treatment concept.
Often costing more than £20,000 in the UK (as it's not covered by the NHS), visiting one of our verified specialists in Marbella, Spain, gives you the chance to save up to 70% while enjoying a sunny break in this upmarket resort on the Costa del Sol.
What Is the All-on-4® Treatment Concept and What's Involved?
The All-on-4® treatment concept is a dental implants procedure whereby a complete arch of teeth (upper or lower) is replaced on just four strategically placed dental implants.
As not everyone is suitable for this treatment, you will first need a thorough consultation with an implantologist who has expertise in placing these specialized. Our customer Care Team can also help you email digital x-rays over, so that you can get a preliminary assessment as to your suitability.
The dental implants need to be positioned in the jaw bone, which means you need enough viable bone there to hold the implant. For some patients who have advanced periodontal disease, bone loss may have occurred, making it difficult to place the implants.
However, just because you have some degree of bone loss doesn't mean you aren't suitable for the All-on-4® treatment concept. This is because the posterior implants are longer than traditional implants—placed at a 45-degree rather than 90-degree angle, providing greater stability.
Your dentist will take x-rays and CT scans to assess your jaws; if you are deemed suitable arrangements will be made for you to have the procedure.
The treatment is carried out in one session. That is, any remaining teeth are removed, the implants inserted and a temporary arch of teeth attached.
The final restoration can take place around six months later with a follow-up visit to the dentist in Spain.
Find out more about the All-on-4® treatment concept here.
What Are the Advantages of the All-on-4® Treatment Concept?
Implants are secure—no need to worry about them becoming loose or shifting.

Doesn't require messy adhesives like dentures

Treatment usually involves only one session of surgery

Bone grafting is not usually required

They look, feel and act like your own teeth, with function eventually increased to 90%
Why Consider Dental Treatment in Marbella?
The World Health Organization ranks private healthcare in Spain highly, and all dentists in Spain work privately. As dentists are in private practice they are in competition with each other, which is good news for patients as this means there is healthy competition, which keeps standards high and prices low.

As an EU member, Spain follows European-wide health and safety directives.

Dentists in Spain are well-trained and most clinics catering to international patients are high-tech, contemporary and equipped with the latest technologies, such as 3D/CT scanning.

Low-cost airlines offer daily flights from around the UK and Ireland to the Costa del Sol—so it's easily accessible. You can often get a better deal on a return flight within the Continent than you can a train fare across Britain!

The savings on the All-on-4® treatment concept in Marbella are significant compared to the prices at home, as shown in the table below.
How Much Can I Save in Marbella Compared to Home?
You can see from the table below that the All-on-4® treatment concept prices in Marbella are a lot more palatable than at home, saving you tens of thousands.
| | | | | | | |
| --- | --- | --- | --- | --- | --- | --- |
| | UK £ | EUR € | US $ | CAN $ | AUS $ | NZ $ |
| Home–Treatment Prices | 23,000 | 27,000 | 30,000 | 40,000 | 39,000 | 42,000 |
| Marbella–Treatment Prices | 6,200 | 7,500 | 8,000 | 10,800 | 10,600 | 11,400 |
[Note: these are estimated prices calculated at the time of writing. Please see our clinic listings for up-to-date prices.]
How Do I Find a Trustworthy Dentist in Marbella?
It is always wise to ask the question, rather than just choose a dentist randomly and with little thought or research. It's true that while the standards of dentistry in Spain are generally good, we all know from experience that some are better at their jobs than others. Plus, it's essential to know your clinic's reputation and dentist's qualifications, which is why Dental Departures lists this information on our website.
We run our own background checks, including legal/criminal records, confirmation of dentist certifications and professional qualifications. We also conduct onsite visits and publish patient reviews. You can check most of this information under each individual listing, as well as see maps, clinic photos and prices. This should make things clearer for you and help you to make an informed choice that's right for you.
Take a look at some of our clinics in Marbella offering dental restorations:
Is Marbella a Good Destination for the All-on-4® Treatment Concept?
Yes. It's a well-established tourist destination, so all the services and amenities you require as a visitor are available. By this we mean good ground transportation and accommodation options, shops and restaurants. Plus, of course, you will discover all the other cultural and aquatic attractions that make for a great holiday destination in a coastal resort.
Marbella is Spain's glamour destination where the jet-set like to be seen on their luxury yachts around the Puerto Banus Marina. Dine out at Michelin-starred restaurants and hang-out at swanky cocktail bars. You don't need to have a yacht to enjoy dining out and having a drink as the sun sets while you look out over the Marina, or the Med. In fact, there are plenty of enticing locations around town for some al-fresco eating and drinking, including the tree-lined nooks and crannies of the Old Town where you're likely to stumble across a lovely little bijou restaurant.
If you want to go further afield, you can hire a car and take off into the mountains, or drive along the coast and see if you can find a secluded beach.
The good thing about getting this kind of treatment as a dental tourist is that the procedure is over fairly quickly, and you shouldn't have too many after-effects that will spoil your holiday.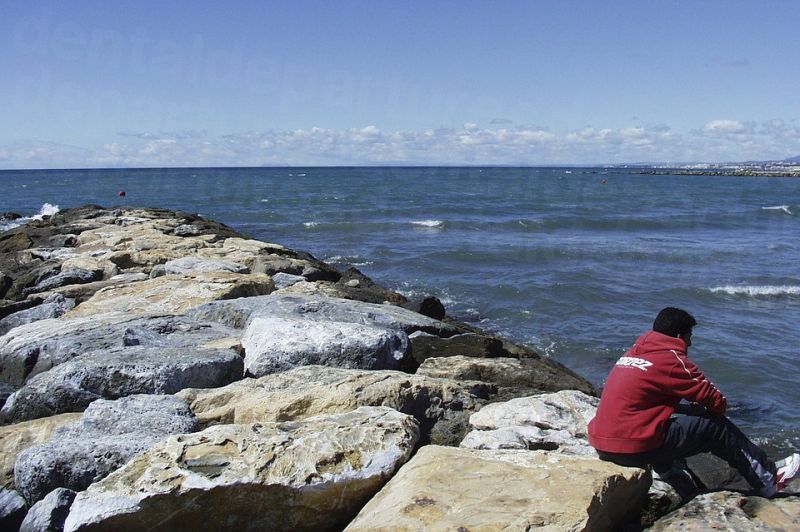 How Do I Begin to Arrange a Trip to Marbella for Treatment?
Search our listings to find a fully background-checked dentist.
Feel free to get in touch with our Customer Care Team, available round-the-clock via the free phone number or online chat. They can talk you through everything, as well as arrange an appointment or get you a free, no-obligation quote for treatment at the clinic of your choice.
Sources:
All-on-4® treatment concept. Nobel Biocare. Website accessed: 2 February 2021. https://www.nobelbiocare.com/en-us/all-on-4-treatment-concept
World Health Organization. Website accessed: 2 February 2021. https://www.who.int/
Marbella. Lonely Planet. Website accessed: 2 February 2021. https://www.lonelyplanet.com/spain/andalucia/marbella
A Healthy Smile: An Expat's Guide to Dentistry in Spain. Right Casa. 27 June 2019.
https://rightcasa.com/a-healthy-smile-an-expats-guide-to-dentistry-in-spain/