Last fact-checked: 18 February 2020
Do away with dentures and replace your teeth with a low-cost All-on-6® in Almeria, Spain. If you find dentures to be too insecure, or you just don't like them, you can replace a complete arch of teeth permanently on just six dental implants. They are fixed securely so you won't experience any movement or looseness, and to all intents and purposes will look and feel very much like your original ones.
What Is an All-on-6?
Originally pioneered with the use of four dental implants by Dr. Paulo Malo from Lisbon, Portugal, the adapted All-on-6 procedure is now carried out across the world. However, there are some important differences between this procedure and the traditional dental implants procedure:
1: The All-on-6 procedure is for patients with no teeth (or mostly no teeth who don't mind losing the ones that are left); this is an alternative to replacing individual teeth with traditional implants.
2: Unlike traditional implants, the All-on-6 procedure may be suitable for patients with bone loss in their jaw without the prior need for a bone graft. This is because a larger surface area is created between jaw bone and implant because:
- The implants inserted in the back of the jaw in an All-on-6 procedure are longer than traditional implants.
- All-on-6 rear implants are also inserted at a 45-degree angle rather than the typical 90-degrees of traditional implants.
3: The All-on-6 procedure can be completed in one session, including teeth extractions, implant insertion, and attachment of teeth. The traditional implant procedure is carried out in two separate stages—the insertion of the implant, and then several months later the attachment of the false tooth.
Am I a Good Candidate for an All-on-6?
You can ask our Customer Care Team for a free quote at the dentist of your choice, and if you email us up-to-date copies of your digital x-rays or CT scans, we will have the dentist make a rudimentary assessment as to whether you would be a good candidate for the All-on-6 procedure.
One notable benefit of the procedure is that it can restore your facial appearance as the teeth provide underlying support for your face. If loose or missing teeth have affected how or what you eat, your speech and your self-esteem, then these new, stable teeth will allow you to eat, talk and smile with confidence.
What Is Involved in the Process for an All-on-6 in Almeria?
Although the actual procedure takes place in one session, the planning stage for the All-on-6 procedure is extremely important. So, the total procedure can be summarised as:
1: Consultation, examination and treatment planning.
2: Treatment Day and Placement of All-on-6.
On the first visit to the dentist in Almeria a thorough examination of your mouth, along with diagnostic tests including digital x-rays and CT scans will be undertaken. During your consultation, the dentist will discuss with you the results of your diagnostic tests, as well as your hopes and aspirations with regard to the treatment. If you want to go ahead with the treatment, the planning stage is next. This may be carried out at your initial appointment, or you may be asked to go back in a day or two. The planning stage uses CT scans to assess the optimal position in your jaw for the implants to be placed. At this point, you will also need impressions of your mouth taking which will be sent to a laboratory for your new teeth to be made, ready to fit on the day of your procedure.
The actual All-on-6 procedure typically takes around two hours to complete for each jaw. The procedure is carried out under a local anaesthetic or conscious sedation. Once the anaesthetic has been administered, any remaining teeth will be extracted. Then, the dentist will make incisions in the appropriate part of the gum so the jawbone can be accessed. At these points, a small hole will be made in the jawbone and the implants placed. Once all the implants are in place, the dentist attaches the new arch of teeth to complete the procedure.
It is worth noting that if you have extractions at this time (or less than three months prior to the All-on-6 procedure) that a temporary, lighter arch of teeth will be placed to give your mouth tissues time to heal.
Why Should I Get the All-on-6 in Almeria?
Travelling to Almeria to receive your All-on-6 implants allows you to take a holiday prior to receiving your treatment, or to recover on a relaxing setting post-procedure. The treatment for most people has a short downtime with many people able to enjoy low-key activities (like sightseeing or relaxing on the beach) with little more discomfort than minor swelling and bruising.
Almeria is an attractive city in Spain's Mediterranean Region. It has a wonderful old Moore Fortress, the Alcazaba, overlooking the town and the Bay of Almeria. You can enjoy walks or cycling around the promenade, stopping for refreshments at one (or several) of the many restaurants, bars and cafes or just relax on a beach. The craggy coastline around the area is ripe for discovering secluded coves and laidback fishing villages, where watching the sun go down over the bay while you enjoy an evening meal is a perfect way to end a day.
What About The Quality of All-on-6s in Almeria?
Spain's healthcare system is of a high standard, and dental clinics are no exception. Because dentists in Spain are in private practice, they tend to offer exceptionally good quality at value-for-money-prices; otherwise, patients will choose to go elsewhere. This competition is good news for patients, and particularly dental tourists who will find the prices very attractive when compared to home.
Booking with Dental Departures assures you that you will be seen to by a dentist who has been pre-screened by us. We confirm dentist qualifications and professional memberships, as well as publish real patient reviews, prices, clinic photos and location maps. You can see all the information on our website, enabling you to make an informed decision on the choice most suitable for you.
Take a look at some of the dental clinics where you can go for your All-on-6 in Almeria:
● Clinica Dental Alberto Fernandez & Ayora
What Does an All-on-6 Cost in Almeria?
| | | | | | |
| --- | --- | --- | --- | --- | --- |
| | UK £ | EUR € | US $ | CAN $ | AUS $ |
| All-on-6 price – at home | 28,000 | 19,000 | 20,000 | 27,000 | 27,000 |
| All-on-6 price – Almeria | 8,400 | 10,000 | 10,700 | 14,500 | 14,200 |
Booking an Appointment with a Dentist in Almeria:
Contact Dental Departures to book your appointment, get a free quote or ask any questions about All-on-6s in Almeria. We can also help with hotel bookings, insurance or finance to help your dental trip run as smoothly as possible.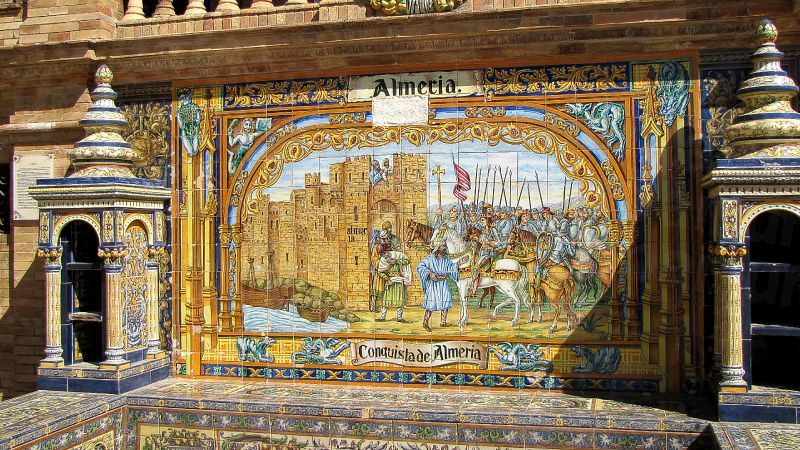 Sources :
All-on-4® Treatment Concept. Nobel Biocare. Website accessed 21 February 2019.
https://www.nobelbiocare.com/uk/en/home/products-and-solutions/treatment-concepts/all-on-4.html" target="_blank
About Prof Paul Malo. Nobel Biocare. Website accessed 21 February 2019.
https://www.nobelbiocare.com/dk/en/education/our-speakers/m-o/paulo-malo.html" target="_blank
Nordqvist, C. What is Periodontitis? Medical News Today. 18 January 2018.
https://www.medicalnewstoday.com/articles/242321.php" target="_blank
Downer, Sorrel. Holiday Guide to Almeria, Spain. The Guardian. 1 September 2015.
https://www.theguardian.com/travel/2015/aug/29/almeria-spain-guide-hotels-restaurants-beaches" target="_blank