Last fact-checked: 14 February 2020
Looking to get dental crowns in Malaysia to help solve issues like chips, cracks, and stains? Decayed, damaged and broken teeth need restoration but prices at home are often expensive. Here's the good news: crowns in Kuala Lumpur are much lower priced, but still with great quality. So, why not consider getting yours in KL?
Kuala Lumpur in Brief
Malaysia is located in Southeast Asia, along the "medical tourism corridor" between Thailand and Singapore. As one of the most visited cities in Asia, the Malay capital city of Kuala Lumpur (or KL as it's known in the region) delights tourists with its scenic attractions, mouth-watering cuisine, and exciting adventure.
The city is home to the world's tallest twin buildings, the Petronas Towers; your visit to KL isn't incomplete without getting a glimpse of this iconic skyscraper. At the foot of the Towers complex is Suria KLCC Shopping Mall with a wide array of popular brands, restaurants, and an entertainment center. Within the area is Aquaria KLCC, a world-class aquarium filled with thousands of animals and marine creatures. Just outside the center is the KLCC Park, complete with a jogging area, water fountains, and a pool for kids.
For appetizing meals, explore the food stalls in Chinatown. If you want a more exciting adventure, drive half an hour from the city where you can take part in diving, or to enjoy the rides at Sunway Lagoon Theme Park. Or, a little further out, cool off at the lovely Cameron Highlands tea plantation. There's certainly a lot to see in and around KL outside of your dental care.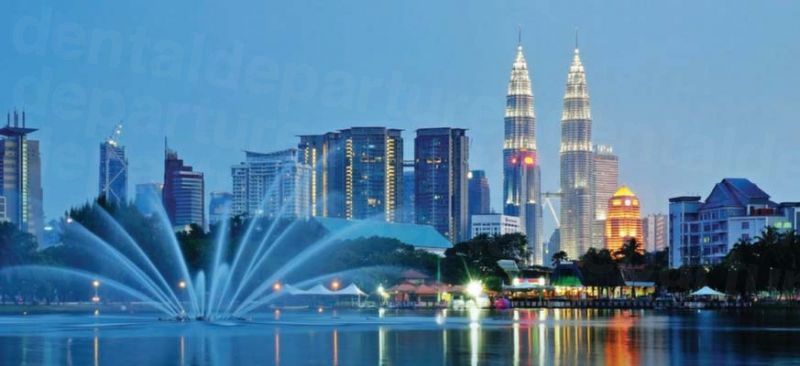 When Would I Need A Dental Crown
A dental crown is a tooth-shaped cover that replaces a damaged tooth. The replacement tooth or "cap" improves the appearance of the tooth and improves its size, shape, and strength. A crown is used to:
protect a weak tooth from breakage
cover a large dental filling
restore a damaged tooth
cover discolored or misshapen tooth
hold a dental bridge or
replace missing teeth as part of an implant or dental bridge
protect a child's tooth
What Are the Types of Crowns?
Crowns are made from various kinds of materials such as stainless steel, metal, porcelain-fused-to-metal, all resin, ceramic and zirconia or milled crowns:
Stainless steel is used for children. Metal crowns can endure biting, chewing, and lasts longer than any other material. The main drawback is the metallic colour.
Porcelain-fused-to-metal replicates the appearance of the teeth. However, the porcelain part can chip.
All-resin is cheaper but prone to fractures than porcelain-fused-to-metal.
Ceramic looks like your natural teeth although not as durable as the porcelain-fused-to-metal.
Some clinics offer zirconia or milled crowns that can be digitally manufactured in just one day.
Your dentist will recommend the best material for you based on your goals and budget.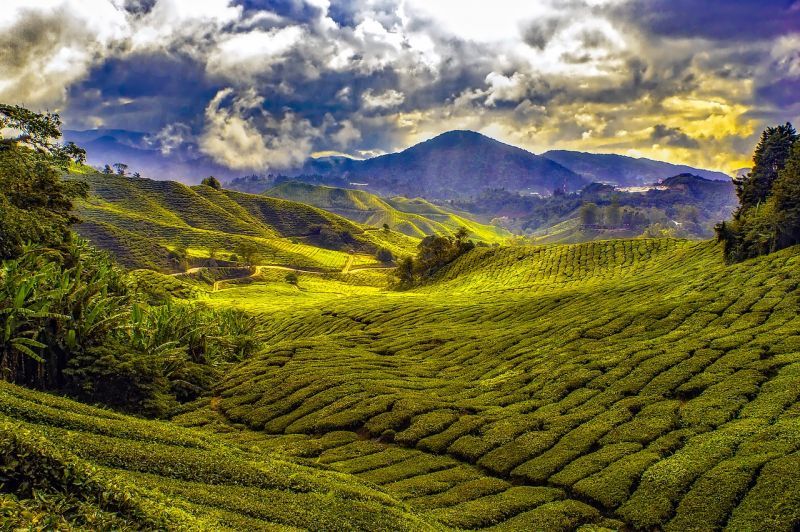 How Much Can I Save on Dental Crowns in KL?
You can save over two-thirds of the cost of crowns in Kuala Lumpur compared to at home. Take a look at the table below to compare prices:
| | | | | | |
| --- | --- | --- | --- | --- | --- |
| | AUS $ | NZ $ | UK £ | EUR € | US $ |
| Dental Crown Costs at home | 1,700 | 1,775 | 1,015 | 1,200 | 1,300 |
| Dental Crown Prices in Kuala Lumpur | 447 | 472 | 242 | 276 | 308 |
Some of our most popular and affordable clinics in KL include:
How Long Will the Procedure for Dental Crowns Take?
Typically, the procedure for dental crowns takes a couple of appointments at the dentist over a few days. At the first appointment, your tooth will be prepared to receive the crown. This involves paring the tooth down so the crown fits snugly over the top. Impressions of your mouth are also taken to send to a laboratory, where your crown is made-to-measure. Once your dentist has received the crown from the laboratory you can then have it fitted.
What About the Quality of Dental Care in Kuala Lumpur?
Clinics in KL comply with industry safety standards and use modern technology in producing superior quality crowns. Dental practitioners have completed courses and additional training in local and international institutions. Many are members of the Malaysian Dental Association and Malaysian Dental Council, working under the auspices of the Malaysia Ministry of Health.
How Do I Find a Dentist in Kuala Lumpur?
Dental Departures will help you find a dentist in KL. All the clinics listed on our website have pre-screened dentists who have verified qualifications and professional memberships so you can obtain your dental crowns in Kuala Lumpur with complete confidence.
(Image by Bernardhoa)
Sources:
25 Best Things to Do in Kuala Lumpur (Malaysia). The Crazy Tourist. Website accessed 3 May 2019. https://www.thecrazytourist.com/top-25-things-to-do-in-kuala-lumpur/" target="_blank
What are Dental Crowns and Tooth Bridges? Colgate. Website accessed 7 February 2019 https://www.colgate.com.au/oral-health/cosmetic-dentistry/bridges-and-crowns/what-are-dental-crowns-and-tooth-bridges" target="_blank
Dental Crown Procedure. Health Direct. Website accessed 7 February 2019. https://www.healthdirect.gov.au/dental-crown-procedure" target="_blank
Puri, Sameer. Material Choices for CAD/CAM Dentistry. Dentistry Today. 1 February 2018 https://www.dentistrytoday.com/technology/10396-material-choices-for-cad-cam-dentistry" target="_blank