Last fact-checked: 13 February 2020
Do you want to replace your missing teeth with dental implants? Johor Bahru's dental clinics offer much more affordable implants compared to your home country.
Johor Bahru – In Brief
Johor Bahru, more commonly known as JB, is the capital of Johor, Malaysia, and its second-largest city outside Kuala Lumpur. Just over the causeway from neighbouring Singapore, JB is fast losing its reputation as a chaotic commercial border town and coming into its own as a fully-fledged tourism destination.
Temperature ranges from 27-30°C. Take a break from the cold weather, visit JB and its surrounding attractions, and enjoy touring around the historical landmarks, parks, and shopping malls. Chill out in Endau Rompin National Park, a wide area of lush greenery with a diverse display of flora and fauna. Or take the family to LEGOLAND, the first museum of its kind in Asia. Choose from various shopping malls offering various brands at a lower price. Flying to JB allows you to get the needed treatment and at the same time spend a wonderful vacation with your family or friends.
If you want to see the rest of Malaysia, or sample Singapore, Johor Bahru is an affordable and central base of exploration.
With the rising costs of medical and dental care, more and more Singaporeans are making the 30-minute trip to JB to save on treatments, which can be 20-50% higher just over the bridge.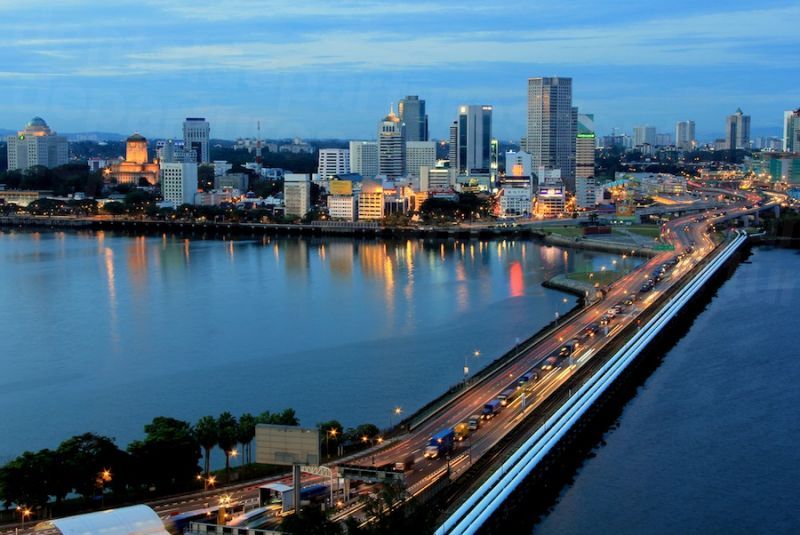 Why Dental Implants?
Dental implants are an option for people with missing teeth and are a far more suitable alternative to dentures. In brief, the procedure involves the insertion of metal posts into the jawbone and placement of replacement teeth on top. It consists of three parts:
The implant is a cylindrical post usually made of titanium. This serves as the artificial tooth root. An abutment is placed on top, connecting this to the replacement tooth called a crown.
The process involves treatment planning, the surgical insertion of implants, and placement of crown or bridge. During the first step, your dentist will discuss the goals you want to achieve and will create a personalized treatment plan that suits your needs. After a comprehensive examination, implants will be embedded into the jawbone. After the healing process, where the bone in your jaw fuses tightly to the material, your dentist will then connect the replacement teeth (crown or bridge).
The length of the treatment depends on the condition of your bone and other factors. A three-to-six month wait time and a return visit may be required to undergo bone grafting.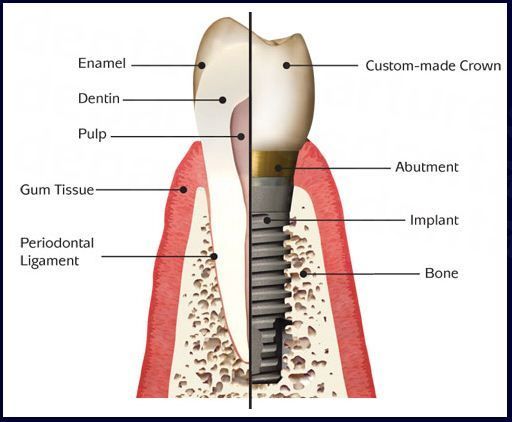 What Are the Advantages of Implants Instead of Dentures?
Improved appearance
Comfort
Improved speech
Better general health
Lower oral maintenance
Your implantologist (a dentist licensed to perform implant procedures) can create a dental restoration that matches your natural teeth, which improves appearance. It helps you talk, eat, smile, and laugh comfortably.
Am I a Good Candidate for Implants?
You should have adequate bones and healthy gums to support the dental implant. Your dentist will evaluate if you are in a suitable condition for the procedure.
Why Should I Get Dental Implants in Johor Bahru?
Clinics in Johor Bahru offer good quality dental implants at an affordable price. The clinics comply with industry standards like the requirements set by the Malaysian Dental Association and the Malaysian Dental Council. Johor Bahru is seeing a lot of recent development and has plenty of reasons to visit, including the Danga Bay Recreational area, the Rusty Market and it's only a 30-minute train ride away from Singapore.
Because Malaysia is an English-speaking country, you'll find English spoken everywhere, including our top clinics as well as hotels and restaurants throughout the city.
The clinics offer dental tourism amenities and assist patients with their treatment and travel-related activities.
Feel free to discuss your goals. Your dentist will create an individualized treatment plan based on your needs and budget.
How Much Do Dental Implants Cost in Johor Bahru?
The cost of dental implants in Malaysia depends on many factors. This includes the required diagnostic test, additional treatment (e.g. bone grafting) and the type of materials used. Price starts at $1,688.28 (CAD $2,170.78; AUD $2,204.49; NZD $2,467.19; UK £1,194.59).
Popular dentists in JB include Tiew & Partners Dental Group and Klinik Pergigian Dr. Matthew Hong.
How Can I Find a Good Dentist in Johor Bahru?
Dental Departures is here to help you. If you want to find a dentist who specializes in dental implants in Johor Bahru, simply browse our website. Read dentist profiles, checkout clinic photos, and get exclusive discounts. Our Customer Care staff will help you book an appointment with a quality-checked global dentist for your implants. Get in touch with us by phone, email, or online chat. We'd be glad to assist you.
(Image by Emran Kassim)
Sources:
Malaysia: Top Things to Do. https://www.lonelyplanet.com/malaysia/johor-bahru/top-things-to-do/a/poi/356994 Lonely Planet. Website accessed 23 November 2018.
Burhenne, Mark. Your First Dental Implant Procedure: What to Expect. https://askthedentist.com/dental-implants/ Ask the Dentist. 27 June, 2018.
Tam, Esther. 17 Reasons Johor Bahru Should Be Explored. https://thesmartlocal.com/read/visit-johor-bahru-2015 The Smart Local Singapore. 2 December 2015.