Last fact-checked: 13 February 2020
Considering heading abroad to obtain more affordable dentures? In Johor Bahru, Malaysia we've teamed up with some of the city's leading dental clinics where you can have quality dentures made and fitted for a much lower price than you'd pay back home.
Johor Bahru is a modern city, and only a 30-minute train journey from Singapore's international airport. Hugely popular with Singaporean and Chinese visitors who frequently make the trip here for the shopping, dining and entertainment, Johor Bahru is one of the more convenient destinations on the global dental and medical tourism map today.
What Does Johor Bahru Offer?
Explore the recommended Endau Rompin National Park; stay in Danga Bay, filled with various attractions like Danga Theme Park, Danga Petting Zoo, and Rumah Limas (traditional wooden Malay houses with massage and spa center, gift shops, orchid garden and a lot more); or take a stroll through any of the expansive and, perhaps more importantly, air-conditioned shopping malls, all of which offer a wide array of designer brands at reasonable prices.
The best thing about the trip is that you will be able to restore your teeth with dentures while taking some time out to relax in this rapidly developing city—or just hop over the small stretch of water and enjoy everything Singapore has to offer.
What Else Should I Know About Dentures in Johor Bahru?
A denture (or 'dentures' if you need one for both rows of teeth) is a removable appliance that replaces your missing teeth and surrounding tissue. It is the most popular treatment for people who have suffered tooth loss for any reason, be that through tooth decay, gum disease, injury, etc.
Complete dentures are used when all teeth are missing. On the other hand, partial dentures are worn when some natural teeth still remain.
How Long Does the Process for Obtaining Dentures Take?
This depends on which kind of denture you choose.
● Conventional dentures are ready for placement eight to 12 weeks after extraction (removal of teeth) as they can only be worn after the gums and jaw bone have healed.
● Immediate dentures, on the other hand, are made in advance and can be worn right after the removal of the teeth. Since the gums and bones shrink during the healing process, immediate dentures will require adjustments later down the line, although this is something that can be done by your dentist back home.
Discuss with your dentist about your expectations, goals and other concerns. They'll recommend the best option for you. In addition, your dentist will inform you on how to take care of dentures and help you maintain good oral hygiene.
What Is the Process for Making Dentures?
Your Johor dentist will make impressions and take measurements of your jaw. Then, they will design a model and create wax forms based on the shape and position of the denture. Your dentist will assess the color, shape and size of the denture.
Once the fitting is ready, it will be placed in your mouth before any necessary adjustments are made.
What Can You Say About the Clinics and Dentists in Malaysia?
Medical and dental tourism are both becoming increasingly popular in Malaysia (and the southern city of Johor Bahru is no exception). Our partnered clinics have the know-how, infrastructure and facilities upon which international patients expect to rely.
Clinics in Malaysia provide dental tourism and have been assisting international patients for many years. The dentists adhere to standards and requirements set by organizations like the Malaysian Dental Council. They create personalized treatment plans based on your goals, needs, and budget.
How Much Do Dentures Cost in Johor Bahru, Malaysia?
The cost of dentures depends on the type of material you choose, additional treatment and other factors. The price of dentures starts at approximately USD $342.66 (CAD $438.75; AUD $444.07; NZD $498.36; UK £242.03).
To get you started, take a look at three of our top clinics providing dentures for international patients in Johor Bahru:
● Klinik Pergigian Dr. Matthew Hong
● Tiew & Partners Dental Clinic - Bukit Indah Branch
● Dr. Chong & Partners Dental Clinic - Bukit Indah Branch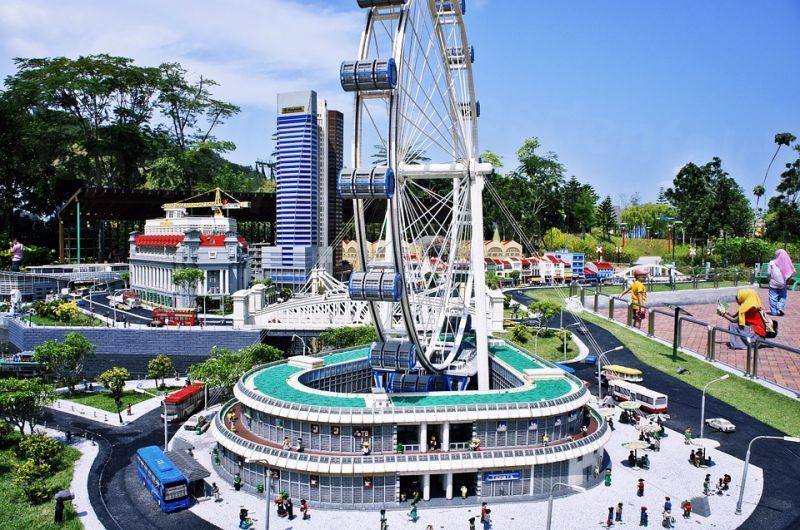 How Can I Find a Dentist in Johor Bahru?
With the help of Dental Departures, it's simple to find a dentist in Johor Bahru for your dentures.
Browse the clinics listed above, with each one displaying photos, dentist profiles, price charts and booking options. Speaking of booking, our Customer Care Team are on hand 24/7 to arrange an appointment. Or you can book directly through the Dental Departures' site any time of the day or night, at no charge to you.
Sources:
Singapore to Johor Bahru Transport Guide. SG My Taxi. Website accessed: 18 April 2019s
https://www.sgmytaxi.com/how-to-go-to-jb-from-singapore/" target="_blank
5 things you probably don't know about tooth loss. Net Doctor. 7 September 2017.
https://www.netdoctor.co.uk/beauty/dental/a28820/causes-of-tooth-loss-in-adults/" target="_blank
Dental Health and Dentures. WebMD. 24 May 2016.
https://www.webmd.com/oral-health/dental-health-dentures" target="_blank
Jagger, Rob. Partial Dentures - Clinical Techniques. NHS Education for Scotland. 1 March 2017.
https://portal.scot.nhs.uk/CourseDocuments/113152/b.%20Partial%20denture%20clinical.pdf" target="_blank
https://internationalliving.com/why-medical-tourism-in-malaysia-is-booming/" target="_blank
Hockton, Keith. Why Medical Tourism in Malaysia is Booming. International Living. 25 June 2014.