Combining your holiday with your dental care is the best way to get what you want at a price you can afford. So, head off to Turkey and get your new dentures in Antalya —the fabulous location overlooking the Med on the Turkish Riviera. Come home feeling refreshed, relaxed and with a brand-new smile.
How Much do Dentures Cost in Antalya?
As you can see from the prices below, you can save a substantial amount by going to Antalya for your dentures, rather than staying home:
| | | | | | |
| --- | --- | --- | --- | --- | --- |
| | UK £ | EUR € | US $ | CAN $ | AUS $ |
| Full Acrylic Dentures Prices at home | 1,400 | 1,600 | 1,800 | 2,026 | 2,400 |
| Full Dentures Prices in Antalya | 400 | 500 | 536 | 720 | 710 |
Is Getting a New Denture in Turkey a Good Option as a Dental Tourist?
· Yes. Turkey is becoming well-known as a good choice, particularly for Europeans within convenient, affordable distance from Turkey's major cities. You may require several trips to the dentist in Antalya for assessment and consultation, taking impressions and fittings. However, you will have more than enough time between your dental visits to take advantage of all the sights around Antalya, or beyond.
· While the Turkish Riviera is generally marketed as a summer holiday destination, a temperate year-around climate means you can go any time during the year. While July and August are the busiest months, they are also the hottest—which may be unbearable to some people. If you are not restricted to traveling during school holidays then April-June and September-November are also good times to go when the weather is warm enough to do everything you would in the Summer (including sunbathe), but without the excessive heat and crowds. Even in winter, the temperatures rarely fall below 15C (59F)—still warmer than some of the summer temperatures in the UK!
Can I Trust the Quality of the Care in Antalya?
Turkey is a modern country and its dental and medical schools provide training on par with other countries around the world. The medical degree course takes five years (just as it does in the UK). After graduating, dentists must be registered with the Turkish Dental Association (similar to the British Dental Association) before they can practice as a general dentist. To specialise, dentists must undertake further training, which is ongoing through the remainder of their careers (as it is in the UK).
Concerning Turkey's standards of hygiene and safety, as with most other trustworthy medical providers throughout the world, Turkish dental clinics adhere to internationally-recognised protocols, like those of the International Organisation for Standardisation (ISO) .
There's no need to worry that the dental clinics will be out-of-date with old equipment: our best clinics cater to primarily international tourists, using the latest dental methods and equipped with the state-of-the-art diagnostic and therapeutic technologies, including digital panoramic x-rays, 3D/CT scans and CAD/CAM (computer-aided design/computer-aided manufacture). This means that some prosthetics, such as crowns and veneers, can be made on-site at your dentist's office, while you wait.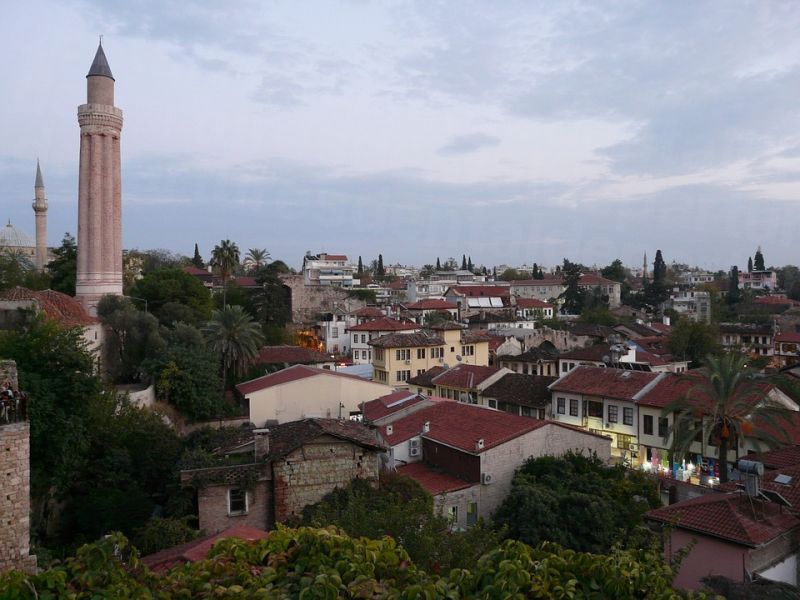 How Do I Choose a Dental Provider I Can Trust?
It's all very well generalising but when choosing a facility, you want to know for certain it's trustworthy—which is where we come in.
For the past five years, Dental Departures has partnered with dental providers around the world who offer low-cost, high-quality services to international patients. However, we don't just partner with anyone. Any clinic listed on our site has been carefully chosen for quality and reliability. How do we know? Because we run our own background checks on each facility before listing it on our site. We check a number of items, including legal/criminal records. We do onsite visits. And we confirm dentist qualifications and professional memberships. But it doesn't end there as we also collate real patient reviews, which are published on our site alongside clinic photos, maps and prices—so you can see at a glance the salient information you need to make an informed choice.
Some of our most popular clinics in Antalya are listed below--a look at these first, to get the ball-rolling on arranging a trip for your new dentures:
How Do I Arrange a Trip to Antalya for Dentures?
Search our listings to find a clinic and ask for a free quote. Or, you can book an appointment directly online or speak to our Customer Care Team if you'd like more information about dentures in Antalya.