Last fact-checked: 14 October 2020
Want to get your new dentures in Dubai at a top-rated clinic? Book an appointment with Dental Departures to ensure your chosen facility is trustworthy, has a good reputation and doesn't charge over the odds for dentures.
What Is the Procedure for Dentures? How Long Will I Need to Stay in Dubai?
Whether you are new to dentures or simply replacing an older set, you will need to factor in at least a week's stay in Dubai. On this point briefly, will need:
● Full dentures if you are edentulous (have no teeth); or
● Partial dentures if you only have some missing teeth.
You may need several appointments with the dentist in Dubai, who will want to examine your mouth thoroughly and take appropriate diagnostic tests of your jawbones. If you have some teeth that need extracting, your dentist in Dubai can also do this. However, after the extractions are carried out, a temporary denture will need to be worn for at least three months. It serves two purposes.
Firstly, the denture is called a 'healing' denture and is lighter than permanent dentures, allowing the soft tissues in the mouth to heal. Secondly, as your mouth heals, the gums will shrink back. Thus, if you have a permanent denture fitted immediately after your extractions, it is likely it wouldn't fit after three months. If returning to Dubai after three months for your permanent dentures is an issue, it's best to opt to have the extractions at home. This will also save you money otherwise spent on airfares and other travel costs.
The bottom line for the process:
● If you don't need extractions, you may only need two visits to the dentist—one for measuring up, and the other for fitting your new dentures.
● If you need extractions, then you may be looking at three appointments on your first visit—one for consultation, another for extractions and the third to check everything is fine before you go home. You will then have to return to get your permanent dentures in three months' time. As previously mentioned, the work-around here is to simply have the extractions done at home.
Is it Possible to Receive Good-Quality Dentures in Dubai?
Private dental facilities in Dubai offer excellent quality services to international patients. Modern clinics are equipped with the latest diagnostic and therapeutic technologies to ensure patients receive accurate diagnoses and expected treatment outcomes.
Many dentists have trained overseas, and Dubai also attracts a good share of international dentists, who are drawn by the lifestyle and tax-free salaries. It is competitive, so only the very best in each field are taken on.
At Dental Departures, we carry out our own background checks so that you can book your appointment at one of our dental providers with complete confidence. Our checks include searching legal/criminal records, verifying dentist qualifications, confirming professional memberships and carrying out onsite visits. We collate and publish real patient reviews on our listings, as well as prices, clinic photos and location maps, making it easy for you to find and choose the best dentist for your circumstances.
Popular clinics for dentures in Dubai include:
How Much Do Dentures Cost in Dubai?
The table below shows how much dentures cost in Dubai compared to average prices at dental clinics at home:
| | | | | | |
| --- | --- | --- | --- | --- | --- |
| | UK £ | EUR € | US $ | AUS $ | NZ $ |
| Full Dentures Prices - at home | 1,400 | 1,600 | 1,800 | 2,400 | 2,500 |
| Full Dentures Prices – Dubai | 700 | 820 | 841 | 1,194 | 1,243 |
( Note: the prices above are approximate. Please check our current prices for your selected clinic for estimated costs of treatment).
Is Dubai A Good Location for Dental Tourists?
It certainly is. This spectacular city has been a popular tourist destination for some years, offering visitors luxurious hotels—the only country in the world with an 8* hotel. It really does have everything you need for a great stay, including international restaurants, fantastic shopping and all sorts of activities from theme parks to sky-diving.
There are also beaches, trips into the desert and the narrow streets of Old Dubai to explore, which is reinventing itself as an artsy neighbourhood. Last but not least, the Burj Khalifa is a must-see, towering an incredible 828 meters into the sky.
For dental tourists, all the infrastructure is there to enable you to combine your trip for dentures with a holiday.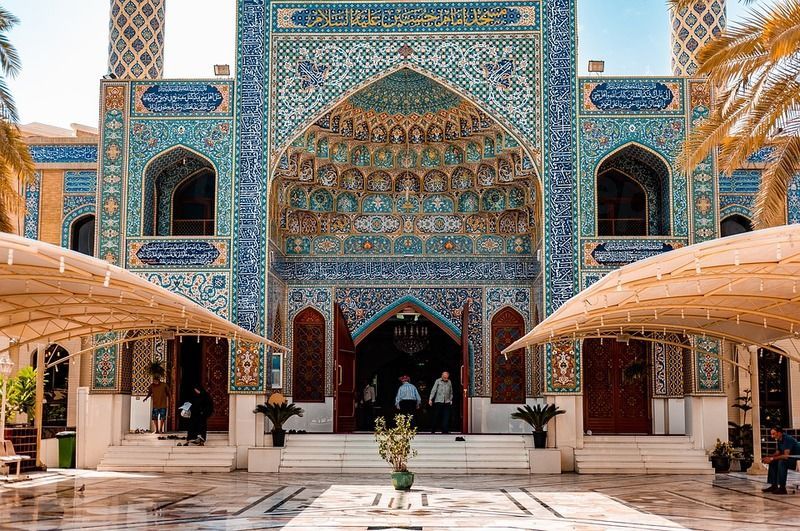 Further Information About Dentures in Dubai
Book an appointment online for your dentures in Dubai, quickly and conveniently at no charge to you. If you'd like a free, no-obligation quote or to find out more about our other services, such as insurance, hotels or finance, please get in touch with Dental Departures' Customer Care Team who will be happy to assist you.
Sources:
Parker, Sid. Removable Full Dentures. Dear Doctor. Website Accessed 7 February 2019. https://www.deardoctor.com/articles/removable-full-dentures/page3.php
Full Dentures, Partial Dentures, Denture Care—Learn More. Colgate. Website Accessed 22 November 2019. https://www.colgate.com/en-us/oral-health/cosmetic-dentistry/dentures/full-dentures-partial-dentures-denture-care-learn-more
Gotter, Ana. What to Expect During a Tooth Extraction. Healthline. 9 February 2018. https://www.healthline.com/health/tooth-extraction
Workman, Daniel. Drugs and Medicine Exports by Country. World's Top Exports 2 November 2019. http://www.worldstopexports.com/drugs-medicine-exports-country/