Last fact-checked: 12 October 2020
If you need an emergency dental filling in Dubai, find a dentist you can trust with Dental Departures. Our top-rated dentists are will have your tooth fixed-up in no time, without having to shell out more than you should.
Do I Need a Tooth Filling?
Tooth fillings are needed to repair tooth cavities that have been caused by decay. Our mouths are full of bacteria—good as well as bad. Unfortunately, the bad bacteria produce acid, and it is this that erodes our teeth.
Tooth decay is exacerbated by drinking and eating sugary substances as these provide a nice, sticky surface for bacteria to cling to, where they will multiply and produce more acid.
This is why maintaining a good oral hygiene routine is paramount. Not only does brushing, flossing and rinsing with mouthwash get rid of bacteria in our mouth, but it creates a hostile environment for them, removing the sugary residue that makes it easy for them to stick to.
As well as your at-home routine, visiting your dentist regularly for routine maintenance, such as check-ups, professional teeth cleaning and treatments, like fillings.
Why Are Dental Fillings so Important to Dental Health?
Preventive dental care is the cornerstone of modern dentistry. The term is used to describe a number of small procedures that prevent or slow down the onset of disease, ensuring small dental issues don't become far more serious problems.
Regular visits to the dentist will keep your dental health in check. Your dentist can tell if there are signs of gum disease and cavities, treating them at an early stage with remedial treatments, such as professional teeth cleaning and dental fillings.
How Much Do Fillings Cost in Dubai Compared to the UK and Ireland?
Compare dental fillings prices in Dubai compared to home in the table below:
| | | | | | |
| --- | --- | --- | --- | --- | --- |
| | UK £ | EUR € | US $ | AUS $ | NZ $ |
| Dental Fillings Price home | 157 | 182 | 200 | 296 | 314 |
| Dental Fillings Price Dubai | 90 | 104 | 118 | 172 | 180 |


What Is the Procedure for a Filling? How Long Will It Take?
The dental fillings procedure is one of the quickest treatments to complete, and you should be out of the dentist's chair in the blink of an eye.
First, the dentist will numb the area around your tooth with a local anaesthetic. After a few moments, once the anaesthesia has kicked in, any decayed areas are removed using a specialised hand tool or laser.
Removing the decayed area will leave a cavity, which is cleaned thoroughly before your chosen filling material is applied. This is left to harden for a few minutes before the dentist smooths and shapes the material so that it feels comfortable. Finally, the dentist will polish your tooth to complete the treatment.
Filling Materials
These days, most people choose tooth-coloured fillings, such as porcelain or composite material, because they give a much better-looking cosmetic result than the old silver amalgam fillings. Although these and other metals such as gold are still available, amalgam is seldom used because it's deemed ugly, and also there may be some health risks associated with the mercury used in amalgam fillings.
Should I Trust a Dentist in Dubai?
There has been major investment in private dental facilities in Dubai, and this spectacular city in the UAE is becoming a renowned dental tourism location thanks to its expertise, modern facilities and exclusive, first-class customer care.
While the standard of dentistry in Dubai is high, you should always carry out your own research and choose a facility that you feel comfortable with. We understand this is uppermost in most people's minds when they are booking an appointment at a dentist overseas, which is why we've made it our business to partner with only the most reliable facilities that we can trust.
We run background checks on all the facilities listed on our website. We check legal/criminal records, confirm dentist qualifications and verify professional memberships, as well as carry out onsite visits, publish real patient reviews and include prices, location maps and clinic photos in our listings. This wealth of information gives you everything you need to know to choose your dentist in Dubai with confidence.
Get started by checking out some of our top-rated clinics for your dental fillings in Dubai: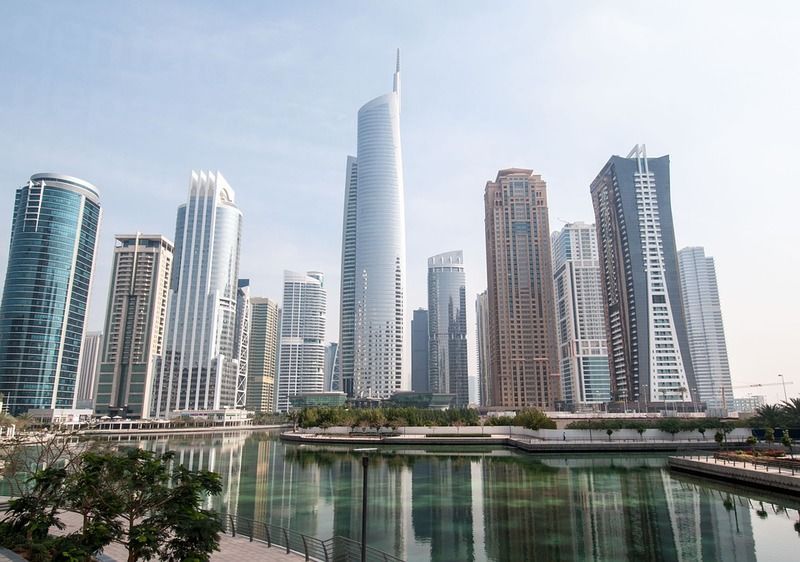 Booking an Appointment for Dental Fillings in the UAE
Browse our listings and book your appointment online for your dental filling in Dubai. You can schedule your appointment online at any time of the day or night, at no charge to you. Or, If you need further assistance, don't hesitate to contact Dental Departures' Customer Care Team, who are available 24/7.
Sources:
Dental Check-Ups. National Health Service. 17 September 2018.
https://www.nhs.uk/live-well/healthy-body/dental-check-ups/" target="_blank
Nordqvist, Christian. What is Periodontitis? Medical News Today. 18 January 2018.
https://www.medicalnewstoday.com/articles/242321.php" target="_blank
Burhenne, Mark. Know Before You Go: Teeth Cleanings. Ask the Dentist. 18 January 2019.
https://askthedentist.com/know-before-you-go-teeth-cleanings/" target="_blank
Murphy, Caleb. How to Fill a Cavity: Materials, Process, Pain and Cost Authority Dental. 5 April 2019.
https://www.authoritydental.org/cavity-filling" target="_blank
Dental Amalgam: A Health Risk? Colgate. Website accessed 8 November 2019.
https://www.colgate.com/en-us/oral-health/procedures/fillings/dental-amalgam-a-health-risk" target="_blank