Last fact-checked: 5 February 2020
Why overpay your local dentist when you can visit a highly qualified endodontist in Tijuana and have your root canal done at 70% savings?
Root canal treatment resolves problems in the soft core of your tooth, known as the root or dental pulp. Damage to this soft core used to result, very often, in the loss of the tooth. With modern dental techniques, root canal treatment allows your dentist to treat problems without having to remove the tooth.
Tijuana in Brief
Tijuana, Mexico shares a 24 kilometer-long border with San Diego, USA. More than 35 million people cross the border between these two cities annually, making it the most visited border city in the world.
US citizens have been visiting Tijuana for many years, attracted by its low prices and its convenient location to the US. Tijuana is also one of the fastest-growing cities in Mexico, with an estimated 80,000 people choosing to move here each year. The city reflects its growing cosmopolitan population, with established and growing communities from the US, South America and Asia.
Tijuana has grown from a dusty border town into a modern, affluent metro area in the midst of a cultural and commercial renaissance. Many national and international companies have made their bases here, underscoring Tijuana's growing importance to Mexico's economy.
Dental clinics here have also built a reputation for excellence and its medical tourism scene is in good health. Tijuana's appeal for US and Canadian tourists is the inexpensive dental and medical care here compared to the costs back home. Thousands of people make the journey each year for general dental care, such as fillings, but also for more specialist treatment, such as root canals, implants and dentures.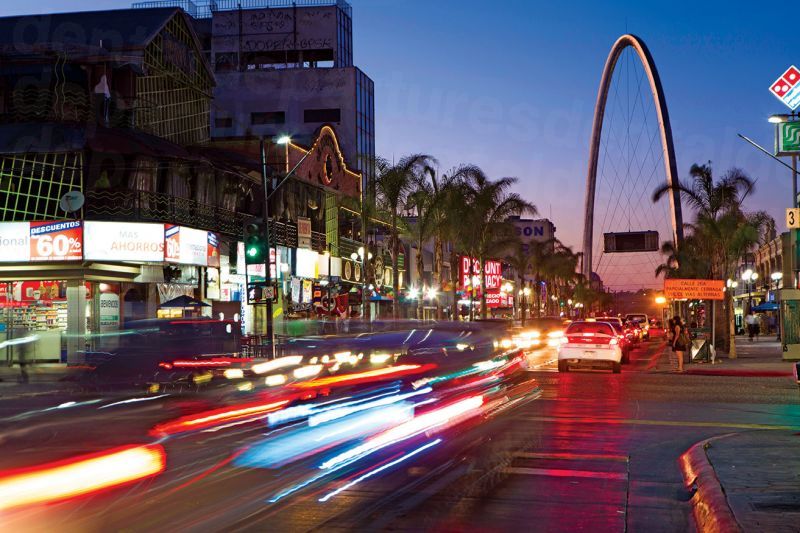 Why Have Root Canals in Tijuana?
Quality: Tijuana's best dental clinics are modern and contain the same standards of care and equipment you would expect to find in any state-of-the-art clinics throughout the world. The dentists here receive the same level of training as their US and Canadian counterparts, indeed many have trained in the US, Canada, Australia or the UK.
Cost: Tijuana is far less expensive than in the US and Canada, with savings of up to 70% on root canal and related work. This, combined with its close proximity to the US makes it an ideal place for a short visit, or series of visits if needed.
Convenience: Flights are available to Tijuana's airport, or to San Diego International Airport, which is only a half-hour drive away. Affordable lodging is readily available on both sides of the border. Or, if you prefer to drive there is a Fast Pass scheme to avoid the lines at the border crossing.
How Much Can I Save in Tijuana Compared to the US or Canada?
In the US the cost for a root canal on a front tooth costs around $500. Molar extraction costs around $900. A build-up and dental crown would run an additional $1,000-$1,500. The total cost of root canal treatment in the US costs as much as $2,500.
In Tijuana, treatment costs start from $225 without a crown, and around $525 complete with crown.
One of our most recommended endodontists in Tijuana is Dr. Elisa Meza from Dental Spaña. Our patients also give high marks to Tijuana Clinic for Cosmetic Dentistry and Dr. Dalia Dental Care.

How Long Does Root Canal Treatment Take in Tijuana?
Root canal treatment varies, depending on whether you have an abscess, and the extent of the damage. These days a root canal can often be fully achieved in one sitting.
First, x-rays are taken to assess the extent of the damaged or diseased pulp. After that, the dentist will numb the area around your tooth with a local anesthetic and remove the diseased pulp. Once the damaged pulp has been removed, the chamber and root canal are cleaned thoroughly, then filled with a flexible plastic material to add support and prevent further infection. A filling is then placed on top.
If the damage is extensive, or multiple root canals are required, your dentist may want you to return a few days later for a second visit.
With excellent oral hygiene and regular check-ups, root canal treatment can last a lifetime.
How Do I Book Root Canals Treatment in Tijuana?
Use our toll-free number or book your appointment online. Find your dentist, compare prices, view photos online and take virtual clinic tours with Dental Departures. You're in safe hands with our quality-checked dentists for your root canal in Tijuana–and with our best price guarantee, you will always get the lowest price available!
Sources:
What is a Root Canal? https://www.aae.org/patients/root-canal-treatment/what-is-a-root-canal/. American Association of Endodontists. Website accessed 3 December 2018.
Walker, Tim. Tijuana's Medical Tourism Gets a Facelift. https://www.independent.co.uk/life-style/health-and-families/tijuanas-medical-tourism-gets-a-facelift-enticing-more-americans-in-for-cheap-luxury-surgery-a6985516.html. The Independent. 15 April 2016.
Burhenne, Mark. Know Before You Go: Root Canals. https://askthedentist.com/root-canals-know-before-you-go/. Ask the Dentist. 14 July 2018.
Border Fast Pass. https://www.bajabound.com/before/permits/borderfastpass.php. Baja Bound. Website accessed 3 December 2018.