Last fact-checked: 17 February 2021
Head to a quality-checked dentist in Cairo by booking with Dental Departures. With our expertise and value-for-many prices, you can look forward to a healthy mouth and a beautiful smile—for far less than you'd pay at home.
Cairo—A Brief History
Despite the presence of the nearby Pyramids, Cairo is not actually an ancient city. At the time of the Pharaohs, the capital of Egypt was Memphis, some 12 miles (20 km) southeast of the Giza Plateau. The City of Cairo was established in the 10th century after an Arab invasion by the Fatimids. Thereafter, a sustained period of construction and trade began, with Cairo being a key stop on the east-west spice route, with many of the fine buildings erected during this time still in use today.
Cairo remained a medieval city until the 19th century when the French-educated Ismail came to power and invited European architects to build a European-style city, earning it the nickname "Paris on the Nile".
Modern Day Cairo
Cairo is a growing city with luxury gated communities and shopping malls springing up in the desert year-on-year, supporting a population of 22 million, and increasing numbers of visitors. Tourism hit at an all-time high the year before 2011's Arab Spring, which was followed by years of political instability and terrorist threats that kept visitors away, with record-low numbers in 2016.
Today, with tourism returning, there is a certain optimism around the city, and while security is noticeable, it is reassuring that safety is a number one priority at tourist sites.
Why Choose Cairo for Dental Care?
Arabic is the main language here but English is spoken in most large cities and tourist destinations; you'll find a lot of locals, especially young students, are more than happy to practice their language skills. Many dentists have undertaken at least part of their training overseas in English-speaking countries, such as the UK or the US, so you won't have any problems speaking with your dentist while undergoing treatment.
Private dental healthcare facilities in Cairo are modern and equipped with state-of-the-art technologies, such as 3D/CT scanning, digital x-rays and CAD/CAM (computer-aided design/computer-aided manufacture) for accurate diagnoses, tailor-made treatment plans and speedy treatment turnaround times.
Dental tourism traditionally offers a way for people to make big savings on expensive, big treatments that are unaffordable at home—and booking in with one of our partner clinics in Cairo can save you thousands on procedures such as All-on-4 implants and receiving new dentures.
However, with the crisis in NHS dentistry and expensive private healthcare dentistry prices, more people than ever are combining their annual holiday with everyday dental care.
From dental check-ups and preventive care, such as teeth cleaning and dental fillings to cosmetic dentistry procedures, you can maintain your dental health for a fraction of the price at our quality-checked dentists in Cairo.
How Much Do Dental Treatments Cost in Cairo?
Compare popular dental treatment prices in Cairo with prices at home in the table below:
| | | | | | |
| --- | --- | --- | --- | --- | --- |
| | UK Price (£) | Cairo Price (£) | Eire Price (€) | Cairo Price (€) | Savings |
| All-on-4® treatment concept | 16,000 | 4,600 | 19,000 | 5,400 | 71% |
| Crowns | 1,200 | 250 | 1,500 | 300 | 79% |
| Fillings | 157 | 38 | 190 | 45 | 75% |
| Implants | 3,000 | 720 | 3,600 | 845 | 76% |
| Veneers | 1,000 | 300 | 1,180 | 350 | 70% |
| Dentures | 1,400 | 575 | 1,700 | 675 | 58% |
| Root Canal | 1,000 | 316 | 1,250 | 370 | 68% |
| Whitening | 400 | 230 | 450 | 270 | 42% |
(Note: the prices above are approximate. Please check our current prices for your selected clinic for estimated costs of treatment).
Will I Be Safe in Cairo?
Cairo is generally a safe city, despite a rise in petty crime following the 2011 political unrest. Be on the lookout for bag-snatchers are pickpockets in crowded areas. Women are generally safe, and although annoying street sexual harassment is a problem, physical assaults are rarer, although at night it is best not to be wandering the streets alone.
While terrorism is a threat, as it is anywhere in the world, security has been stepped up across Egypt, with extra measures at tourist sites.
Why Should I Book A Dental Appointment in Cairo with Dental Departures?
One of the fundamental aspects of dental tourism is ensuring quality. For anyone unfamiliar with how the land lies in another country, this can be a daunting prospect, which is why booking with Dental Departures can help to put your mind at rest.
We have a decade of experience working with excellent quality dental providers around the world. All of the facilities listed on our website have all been pre-screened, and we've helped over one-hundred-thousand patients find a dental facility that not only meets but exceeds expectations.
Our top-rated clinics in Cairo include:
What Happens if Something Goes Wrong? Is my Dental Care Guaranteed?
It's worth bearing in mind that dental or medical treatments are never risk-free, no matter where in the world they are carried out. However, you can always mitigate any problems by always making sure that you select a reliable clinic, such as the ones listed with Dental Departures, which have been pre-screened.
All of our dental providers offer guarantees and warranties on their work, so you return to have any problem fixed free-of-charge in the event there is an issue. We have had very few patients who have experienced any problems, and fortunately, they have been minor and easily resolved.
If you are planning on having major dental work, you may want to consider taking out additional, low-cost medical complications insurance. This will cover additional travel and accommodation costs should you need to travel back to Cairo to have a dental problem resolved, even if you've gone home.
What Language Do the Dentists in Cairo Speak?
All of our dentists can speak English, so there is no need to worry about being understood.
What Payment Methods Are Accepted at Cairo's Dental Clinics?
Our dental clinics in Cairo accept a variety of payments, including the local currency (the Egyptian pound); Visa/Mastercard credit and debit cards, bank transfers and travellers cheques. You can see details of all the payment methods accepted at each clinic's listing on the Dental Departures website.
When Is the Best Time to Visit A Dentist Cairo?
Our clinics are open all year round, save for national holidays across Egypt. Thus, it's best to check on dates before you finalise your plans. Egypt is a popular winter sun destination, but the shoulder seasons from March to April and October to November are among the best times to visit when temperatures are comfortable. During these periods, you are likely to find good deals on flights and hotel rates.
What Else is There to See and Do in Cairo?
The Giza pyramid complex is the main attraction in Cairo. It includes the Great Pyramid of Giza and other pyramid complexes, as well as the Great Sphinx of Giza. The Great Pyramid is the only one of the 7 Wonders of the Ancient World that survives today and is an awe-inspiring accolade to the achievements of the ancient Egyptians. At night, the pyramids are lit up and you can attend a light show tour with a traditional dinner if you want to make a night of it.
The Cairo Citadel is another must-see spot. The Muhammad Ali Mosque is the highlight—its twin minarets the most prominent feature when approaching from Downtown. Although the Muhammad Ali Mosque is to Cairo what the Blue Mosque is to Istanbul, the nearby Sultan al-Nasir Muhammad Mosque is older and has fewer visitors.
The Islamic Cairo district is packed houses, mosques, shops and markets crowding its narrow streets. Take your time and see where your wandering takes you.
Khan el Khalil is Cairo's open-air souk is where you can bargain hard for lamps, clothes, vases, antiques and perfumes. Make a night of it by heading there at dusk, when its twinkling lights make it hard to resist.
To escape from the melee, head to Coptic Cairo, the oldest part of the city, inhabited since the 6th century BC. It remains the stronghold of Christianity in Egypt and with no traffic, it is almost serene—and great to explore on foot. The Hanging Church was built on top of the passage of a Roman fortress, and a glass floor allows visitors to see the Roman gatehouse below. Next door is the Monastery and Church of St George, an important Greek Orthodox church.
Al-Azhar Park is another place to escape the traffic with its water features and landscaped gardens recreating the feel of ancient Islamic gardens.
The Egyptian Museum in Tahrir Square is yet another must, even if you're not the biggest fan of museums. The huge space has an extensive collection of Egyptian antiquities, including the Gold Mask of Tutankhamun. In 2020 the collection is due to move to the Grand Egyptian Museum on the Giza Plateau.
Finally, if you've got the time, take a trip on the Nile, and cruise in style to see some of Egypt's other sites, all the way down to Aswan.
Getting to Cairo
Flights are available from major airports around the UK and Ireland to Cairo, taking, on average around five hours.
Getting Around Cairo
● Metro: The quickest way of getting around the city is via the Metro. Construction started in the 1980s and is still a work in progress, but it is expanding.
● Buses: There is a large network of buses and microbuses covering practically the whole city. Expect cheap prices and little-to-no working air-conditioning on most.
● Private Hire Cars: You can book taxis, as well as other private hire cars, including Uber and Careem.
● River Bus/Nile Taxis: If you haven't got time for a Nile cruise, take a river bus that can take you to destinations along the river, as well as the Coptic area in Old Cairo. There are also Nile taxis that move on when they are full of passengers, or you can pre-book one at a time that suits.
● Horse Drawn Carriages: You'll find carriages along the Nile Corniche, Giza, Downtown and Zamalek. Tourists mostly use them, but they are still popular among Egyptians, particularly for special occasions.
Visa Requirements
Thirty-day tourist visas for British, Irish, Australian, New Zealand, American and Canadian visitors are available in advance, or upon arrival.
Distance from Downtown Cairo to Other Domestic Tourist Destinations:
● Coptic, 3 miles (5 km)
● Giza Pyramid Complex, 13 miles (21 km)
● Alexandria, 136 miles (220 km)
● Hurghada, 289 miles (466 km)
● Luxor, 408 miles (658 km)
● Aswan, 539 miles (868 km)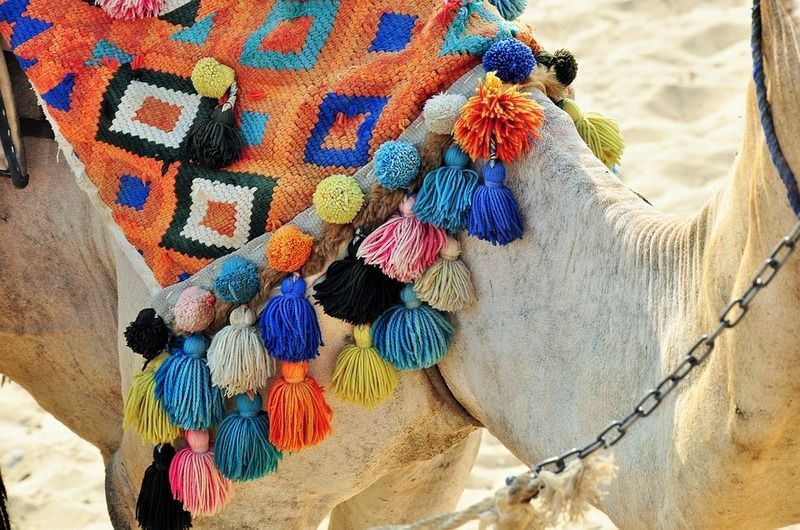 How Do I Book My Dental Appointment in Cairo?
Schedule your appointment online through Dental Departure and look forward to saving around 70% at one of our partner dentists in Cairo. You can book any time of the day or night at no charge to you.
Connect with our Customer Care Team for a free quote, or ask about financing, hotel bookings, insurance or any other aspect of dental tourism.
Sources:
History of Cairo. Lonely Planet. Website accessed: 17 February 2021. https://www.lonelyplanet.com/egypt/cairo/background/history/a/nar/c9d4cdba-22dc-4ec0-b978-fb3c3b44421c/355225
Cairo History. World Travel Guide. Website accessed: 17 February 2021. https://www.worldtravelguide.net/guides/africa/egypt/cairo/history/
Sandilands, Tracey. CAD/CAM Dentistry: What is it? Colgate. Website accessed: 17 February 2021. https://www.colgate.com/en-us/oral-health/basics/dental-visits/cad-cam-dentistry--what-is-it-
Donnelly, Laura. Number of People Accessing NHS Dentist Falls to 10-Year Low. The Telegraph. 29 August 2019. https://www.telegraph.co.uk/news/2019/08/29/number-people-accessing-nhs-dentist-falls-10-year-low/
Dental Check-Ups. NHS. 17 September 2018. https://www.nhs.uk/live-well/healthy-body/dental-check-ups/
Burhenne, Mark. Does a Teeth Cleaning Hurt? What Should You Expect? Ask the Dentist. 30 August 2019. https://askthedentist.com/know-before-you-go-teeth-cleanings/
Higuera, Valencia. Tooth Cavities. Healthline. 15 November 2017. https://www.healthline.com/health/dental-oral-health-cavities
Cosmetic Treatment. Oral Health Foundation. Website accessed: 17 February 2021. https://www.dentalhealth.org/cosmetic-treatment
Marzouk, Sarah. A Guide to Coptic Cairo, the Old City. Culture Trip. 22 February 2017. https://theculturetrip.com/africa/egypt/articles/a-guide-to-coptic-cairo-the-old-city/
Cumming, Ed. Sailing the Nile in Style. The Guardian. 29 April 2018. https://www.theguardian.com/travel/2018/apr/29/sail-the-river-nile-egypt-in-style-cairo-luxor