Save up to 75% on your dental care with our dentists in Chihuahua. Dental Departures will help you find a quality-checked dentist whether you need a tooth filling or a dental implant. Book an appointment with one of Chihuahua dentists to get the best rates available – guaranteed.
Adventure tourism may not be on your mind when you are visiting a dentist in Chihuahua, but if Mexico's popular beach resorts are not for you then the State of Chihuahua may just be the thing.
Chihuahua's landscape is varied with mountains, deserts, plains and rivers providing a variety of different terrains to enjoy the great outdoors. Attractions are diverse, from appealing to those who prefer light hikes to the intrepid adventurers who are looking to push the boundaries of their physical fitness.
Adventure activities can be enjoyed throughout the year, as can visits to Chihuahua's cities. The capital, Chihuahua, has a beautiful colonial center and is pedestrian-friendly. Historic churches, museums and good dining spots make for an interesting visit and the city's people are friendly and helpful.
The State is home to some fascinating indigenous communities, who have lived among the canyons and mountains for centuries. Living in such remote regions, their way of live has been preserved, including customs and traditions which have remained unchanged for hundreds of years.
While many people who visit Chihuahua for dental care tend to be pressed for time, visiting dentists near the Border and traveling back again immediately, Chihuahua is a beautiful state with terrific scenery, indigenous tribes whose lifestyles have remained the same for centuries and lots of activities to satiate anyone with a spirit for adventure.
Where is Chihuahua?
By area, Chihuahua is the largest state in Mexico – larger than the whole of the United Kingdom – and is known as El Estado Grande ('The Big State').
It is in northwest Mexico bordered by the US states of New Mexico and Texas to the north and northeast, and the Mexican states of Sonora and Sinaloa to the west and southwest.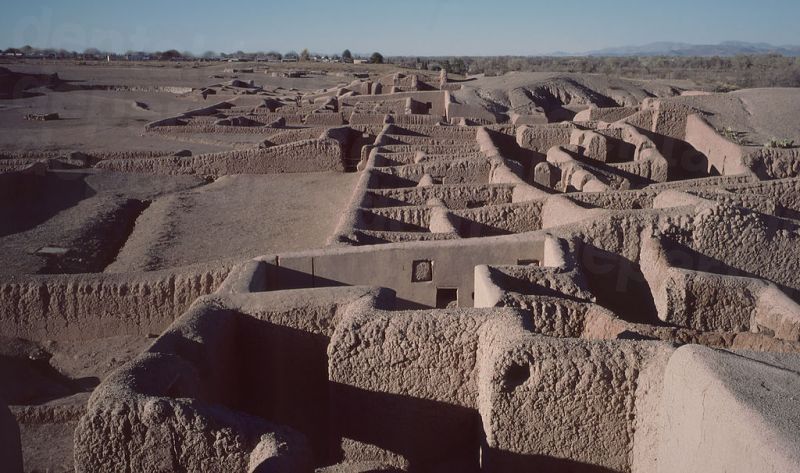 (Image by: HJPD)
Why visit a dentist in Chihuahua?
Convenience:
Chihuahua's long border with the US States of Texas and New Mexico gives North Americans a few options for crossing the border to find a dentist to make big savings compared to the costs at home. Although the majority of people use the El Paso crossing in Texas, there are less busy crossings in New Mexico, including Santa Teresa, built to relieve pressure on the El Paso crossing. Antelope Wells crossing has the distinction of being the least used crossing along the whole border.
Flying in there are a number of international airports throughout the area, including El Paso International, and some regional airports.
Choice of Treatments:
You may be forgiven for thinking that you are limited as to the type of dental procedures you can have over the Border in Mexico. However, this is far from the truth. Dentists who treat international patients in particular, are usually very well qualified and choose to specialize, just like dentists at home. There is no limit on the kind of treatment you can have with our dentists in Chihuahua, whether it is general dental care, including teeth cleaning and fillings, to a full mouth rehabilitation, which may involve a number of specialists, including oral surgeons, implantologists, prosthodontists and periodontists.
Cost:
It is no secret that the majority of patients who come to Chihuahua from North America are here because of the prices. Savings of up to 75% mean that not only dental care, but good quality dental care, is within the reach of many ordinary Americans and Canadians who are out-priced by the costs at home.
Here are the savings you can make on some popular procedures:
• Average cost of a single dental crown in the US $1,200, in Chihuahua around $249
• Average cost of root canal, inc post and core in the US $2,200, in Chihuahua around $220
• Average cost of dental implant and crown in the US $3,900, in Chihuahua $998
Where to stay?
Choose from modern city-center hotels to accommodation in Chihuahua's rural mountains with panoramic views of Copper Canyon. You will find all styles and budgets throughout the State.
Is it safe?
It is an unfortunate symptom of modern-day life that very few places in the world can be considered safe – and when you are traveling there is always more of a risk as you are unaware of the local dangers.
While drug-related crime and violence are a problem throughout the State of Chihuahua it is not targeted at tourists. If you are traveling throughout the state it is recommended to travel between cities only in daylight hours. The latest US travel advisory says to exercise caution in some areas of Ciudad Juarez and Chihuahua City (as you would in any strange city) and just as there are at home, there are some no-go areas which you should avoid. Being aware of the danger spots can lessen your risk considerably.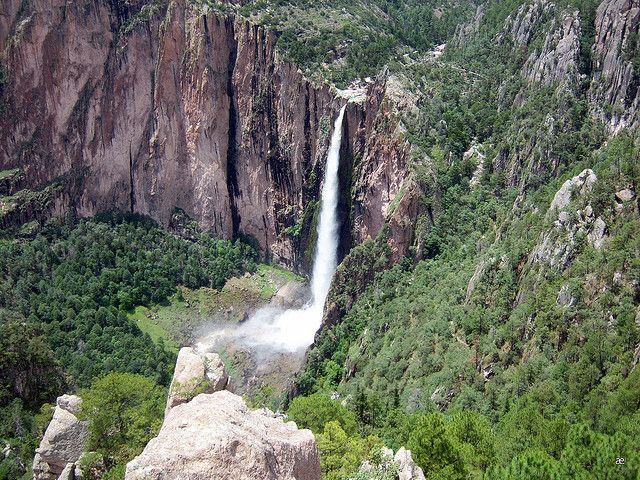 (Image by: in pulverem reverteris)
Is the quality of care the same as back home?
The quality of your dental care in Chihuahua can certainly be of the same standard you would expect back at home. However, we always say that you should do some research first, and make sure that your dentist is not only registered, but is also qualified in the appropriate area of dentistry you require.
One of the misapprehensions that North Americans make about Mexican dentists is that they are not as well-trained as US or Canadian dentists. Actually, undergraduate training in Mexico is for exactly the same time as it is north of the Border, and all dentists must complete it satisfactorily in order to be registered as a dentist.
Where training differs is after the general dentistry qualification. There is no formal requirement in Mexico to obtain further specialist certification. In the past, this is probably why Mexico did not have the best reputation for dental care as dentists were not qualified or experienced to perform specialist dentistry. Nowadays, most modern dentists (certainly those who treat international patients) make sure they have specialist training, with many obtaining qualifications in the US and becoming members of not only the American Dental Association but also international organizations including the International Congress of Oral Implantologists.
Obviously, this information is not always easy to find out, which is where Dental Departures comes in. We have already done the research and you can be confident that our verified dentists have had background checks into criminal and legal records, as well as their qualifications which you can see listed on our website.
What happens if something goes wrong? Does my dental care have guarantees or warranties?
No matter how careful your dentist is, sometimes things do go wrong. Thankfully, only a tiny few of our patients have experienced any problems, and these have been minor.
For your peace of mind all our dentists have guarantees and warranties which will cover you, free-of-charge, for the actual procedure itself and for any materials used. If you want to have total peace-of-mind and are worried about paying for travel and accommodation expenses if you do have to travel back, our range of low-cost insurance cover should put your mind at rest.
Be assured that Dental Departures takes its commitment to customer care very seriously. We want you to be totally satisfied with your care, and if there is a problem, we will do everything in our power to get it put right – and that's a promise.
Do I need to speak Spanish?
No. Our dentists speak and understand English so you will have no problem communicating. Obviously, Spanish is the main language, but at a professional and academic level English and French are both spoken. You will find that it is usually quite easy to find someone who speaks English, as there are many people here who have worked and lived in the US at some point.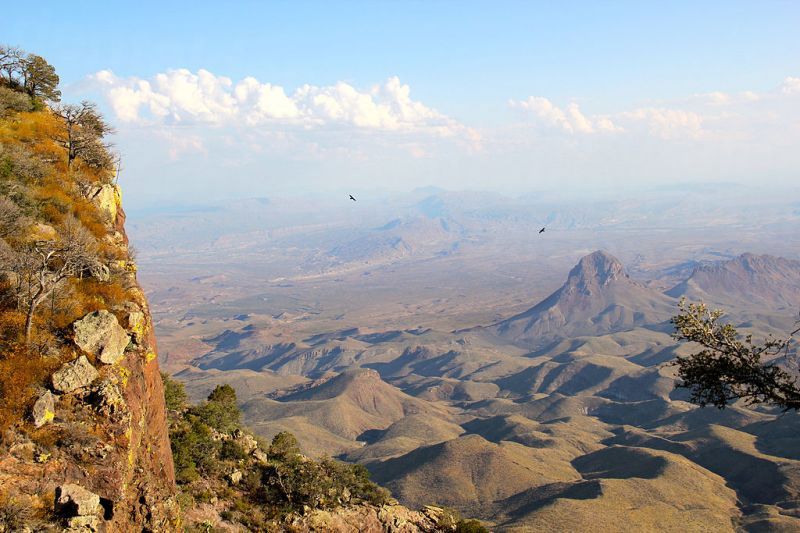 (Image by: Fredlyfish4)
What payment methods are accepted by most dental offices?
Our clinics all accept US cash but you can check each clinics listing on our website to find out what other payment methods are accepted at each individual clinic. Other methods include debit and credit cards (although credit cards may be subject to a small processing fee of 3-4%), as well as traveler and personal checks and bank transfers.
Is my US or Canadian Dental Insurance accepted?
Most dentists in Chihuahua are not able to bill your insurance company directly. However, if your insurance provides for 'out-of-network' care then you may be able to reclaim your expenses upon your return home.
Check with your insurance company, and be sure to obtain the appropriate forms and paperwork to bring with you, which your dentist in Chihuahua will complete.
When is the best time to visit one of our dentists?
Chihuahua's climate varies depending on where in the state you are, but our dentists are open year round.
There are five major climate zones, ranging from the desert climates of the east to the subtropical climates around the mountains of the west, which can be sweltering in summer, but cold and snowy in winter. There are microclimates throughout the state and a band in the middle which is somewhat of a transition zone between the two extremes of climates on either side.
Is the region handicapped accessible?
The majority of Chihuahua's terrain is unlikely to be wheelchair-friendly, and towns and cities variable.
Most of our dentists do have disabled access and those near to the borders often provide transport to and from the border to your dental appointment or to and from your hotel. We will always be able to find a dentist to accommodate you so if you need any help just ask!
What is the downside? What should I know about visiting?
Apart from the precautions about traveling at night Chihuahua is generally a friendly and fascinating state.
Dental patients should be aware that, unlike in the US and Canada, sedation dentistry is not practiced as standard in Mexico. If you think you will need it most of our dentists are able to arrange it, but it will need to be booked in advance as an anesthesiologist will be required. There will be an additional fee of between $400 and $600.
Anxiety medication such as Valium will also need to be booked in advance.

(Image by: Jwebber)
What else is there in Chihuahua?
Chihuahua is the ideal place for outdoor activities. From vast plains to cavernous ravines, many of the sports on offer take advantage of the natural terrain and popular pastimes include hiking, rock climbing, rappel, mountain-biking and sand boarding. The state's three great rivers provide kayaking opportunities and white-water rafting.
There are more than 80 hunting ranches throughout the state offering hunting, camping, fishing, mountain-biking and photography. Hunting season is from October to May for all species.
Plenty of nature trails allow you to get close to nature and view the flora and fauna and view spectacular scenery, such as the imposing trail on Santa Elena Mountain Range with its vertical limestone walls reaching 450 meters in height. It is recommended to hire expert guides in the nearby town of Manuel Benavides who can get you to the best viewpoints in a little over 2 hours.
For a different, but equally impressive landscape, visit the town of Polvorillas as a base for checking out the stacked stones rock formations in the Chihuahua Desert. These unique landmarks are accessible on the Ojinaga-Camargo highway.
The UNESECO World heritage Paquime Archaeological site is a pre-Columbian settlement from the 14-15th centuries, that shows this civilization was one of the most culturally developed of Mesoamerica and was perfectly adapted to its physical and economic climate, but which mysteriously vanished at the time of the Spanish conquest.
The Basaseachi Waterfalls and National Park is full of natural beauties, including forests, canyons and the 246 meter waterfall, the tallest in Mexico.
The Tarahumara mountains is home to Copper Canyon – Mexico's answer to Arizona's Grand Canyon, but which is actually longer and deeper. This natural wonder includes zip lines and suspension bridges and there are lots of activities taking place, but for an altogether more sedate affair, and wonderful views, the cable car is the way to go. You may also get to meet some of the indigenous peoples of the area, the Raramuri community, who are full of fascinating stories about the Tarahumara Sierra.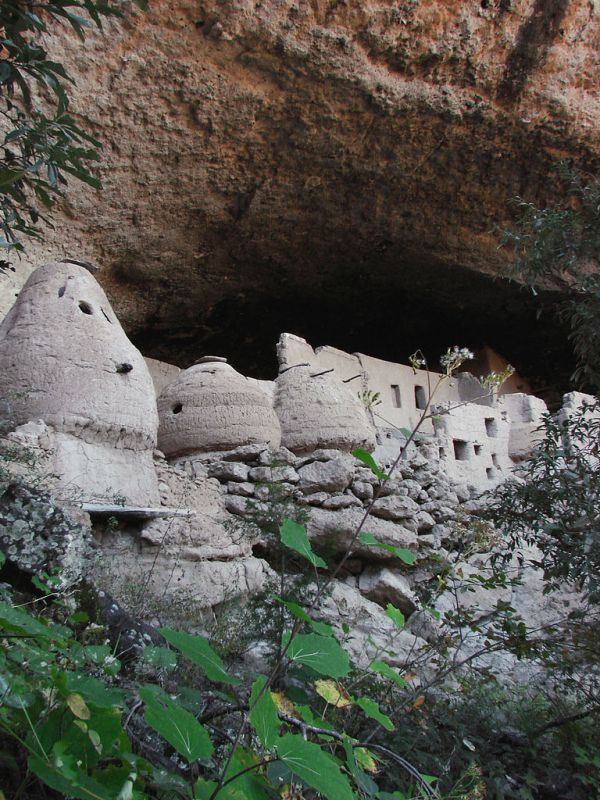 (Image by: Luis Sierra)
Getting there – flying in
General Roberto Fierro Villalobos International Airport is Chihuahua's international airport, but depending on whereabouts you want to go, El Paso in Texas is another possibility.
Driving
It is possible to drive over the US-Mexico border. El Paso is the most popular point of entry, but there are other crossings which are quieter in New Mexico.
Mexican Car Insurance
Remember to obtain at least third party insurance to drive in Mexico, which you will have to arrange separately to your US car insurance. It costs at little as $10 a day from online insurance providers.
Distance to Chihuahua (State Capital) from other areas:
• General Roberto Fierro Villalobos International Airport, Chihuahua: 29 miles (50 kms), 40 mins
• Parque Nacional Cascada de Basaseachi: 204 miles (328 kms), 4 hours
• Paquime, California: 231 miles (371 kms), 4.5 hours
• Polvorillas 212 miles (341 kms), 4.5 hours
• Manuel Benavides: 190 miles (305 kms), 4 hours
• El Paso, Texas, USA: 260 miles (419 kms), 5 hours
Border Crossing:
Remember to check border crossing opening times, as not all of them are open 24 hours.
How to book an appointment:
Call us on our toll-free phone number, or book an appointment online. We will help you find and book a quality-checked dentist in Chihuahua and guarantee you the best available prices. Check out our exclusive discounts and book your appointment with complete confidence.
(Main image: Public Domain)