Visit our dentists in Jalisco while holidaying amongst Mexico's stunning landscapes, historic towns and beautiful coastlines. Our dentists are quality checked, delivering expertise in both general and specialist dentistry – and prices at around 70% less will give you something to smile about.
It could be said that Jalisco is Mexico. Many things that are associated with Mexico – mariachis, charreadeas, the Mexican Hat Dance, sombreros and tequila - can all be traced back to Jalisco. It is an important tourist area with Puerto Vallarta, Guadalajara and Lake Chapala just some of its popular destinations – all unique and each offering the visitor something different.
Puerto Vallarta's old-town appeal is enhanced by a jungle backdrop and wonderful ocean views. Easy accessibility to the numerous beaches of Banderas Bay has made it a favorite for diving enthusiasts who are drawn here by the warm water temperatures and diverse marine life.
Guadalajara is somewhat of an undiscovered gem as far as foreign tourists are concerned. It is Mexico's second city and offers old Colonial architecture in a compact and historic center with all the accoutrements you would expect to find in any modern city.
Lake Chapala is resplendent among the Sierra Madre mountains, offering magnificent scenery and over 100 miles of shoreline. Communities such as Lake Ajijic give visitors a glimpse of genuine Mexican village life among its cobblestone streets gently sloping down to the water's edge.
Visitors will find the variety of locations in Jalisco suitable for every mood, and for dental patients looking for the perfect post-treatment destination Jalisco is hard to beat. If variety is the spice of life Jalisco is full of flavor.
Where is Jalisco?
Jalisco is in southwestern Mexico with its western coast overlooking the Pacific Ocean.
Why visit a dentist in Jalisco?
It is a premier holiday destination and is easily accessible with frequent low-cost flights arriving daily from around the world.
Our dentists in Jalisco are found in convenient locations, near to amenities and other services – not out in the sticks somewhere – so you are likely to find one that is not too difficult to get to, so you can get on with your holiday when your treatment is finished.
In Jalisco you are spoilt for choice with on where to have your holiday and as we have dentists located in the main tourist areas you should be able to find one suitable for you.
Our verified dentists are all quality-checked, so you can book with us in confidence, knowing you will receive excellent dental care from dentists and clinics that are background-checked. We perform checks into legal and criminal records, as well as ascertaining dentist qualifications and experience. Qualifications are listed on our website, along with clinic photos, virtual tours and real patient reviews. This information is freely available, allowing you to look before you book, and choose the best dentist for your circumstances.
Obviously price is a major reason for traveling anywhere in Mexico for your dental care, and the prices you can expect to pay in Jalisco are as competitive as the rest of the country:
• Average cost of a single dental crown in the US $1,200, in Jalisco as little as $250
• Average cost of root canal, post and crown in the US$2,200, in Jalisco only $650
• Average cost of dental implant and crown in the US$3,900, in Jalisco $1,000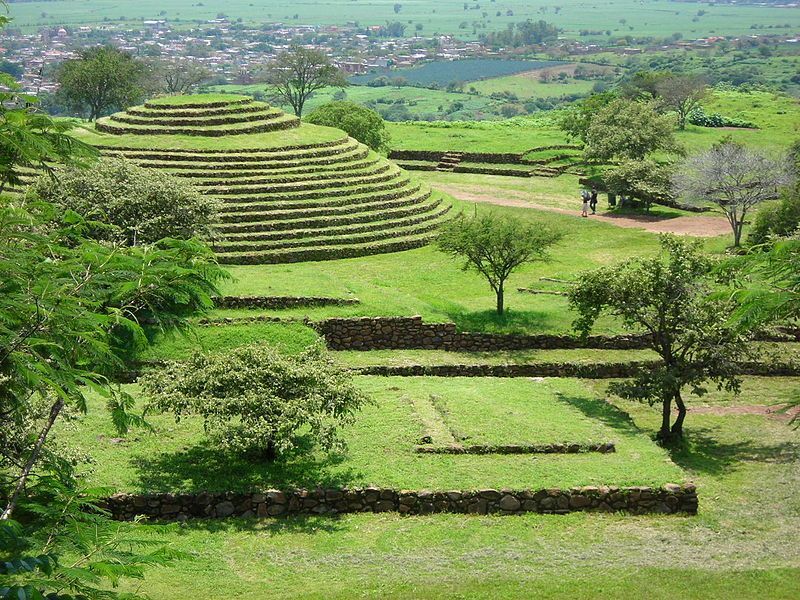 (Image by: Paredes Umberto)
Where to stay?
Whether you intend to stay in one location, or travel around the state, Jalisco's accommodation options won't disappoint. Choose a room with a view overlooking the Ocean, or a boutique hotel in Mexico's best-kept secret, Guadalajara.
Depending on the nature of your treatment, you may be able to get a free or discounted hotel stay courtesy of one of our dentists. Please ask us for further information.
Is it safe?
The main tourist destinations are perfectly safe.
Guadalajara, Puerto Vallarta, and Lake Chapala are major cities/travel destinations in Jalisco no advisory against travel to these destinations, but there are parts of the State that do have occasional drug-related violence, and so Intercity travel is not recommended at night.
However, this does not mean that it is unsafe. Jalisco is a big state and there is no reason to be put off. If you were visiting LA you wouldn't not go because one of the neighborhoods had a bad reputation – you would just avoid that neighborhood.
Is the quality of care the same as back home?
We have found dentistry in Mexico to be of a very good standard generally. While we can't vouch for every dentist in the country we do know that our verified dentists meet the standards that we expect in the western world.
Part of the problem of traveling abroad for dental care is solving the dilemma of whether a dentist is reputable or not, and our verification process helps to unravel this. Quality can be measured in a number of ways – obviously the skill and know-how of your dentist is one of these – which is why many dentists in Mexico strive to show they are reliable by becoming members of internationally-recognised professional organizations, such as the American Dental Association.
Modern, clean and hygienic clinics, as well as the adoption of new techniques and state-of-the-art equipment are also indicators of quality, as is the approach to patient-centered services. Our dentists strive to surpass expectations in every one of these areas so that their patients have such a good experience that they are reluctant to go anywhere else.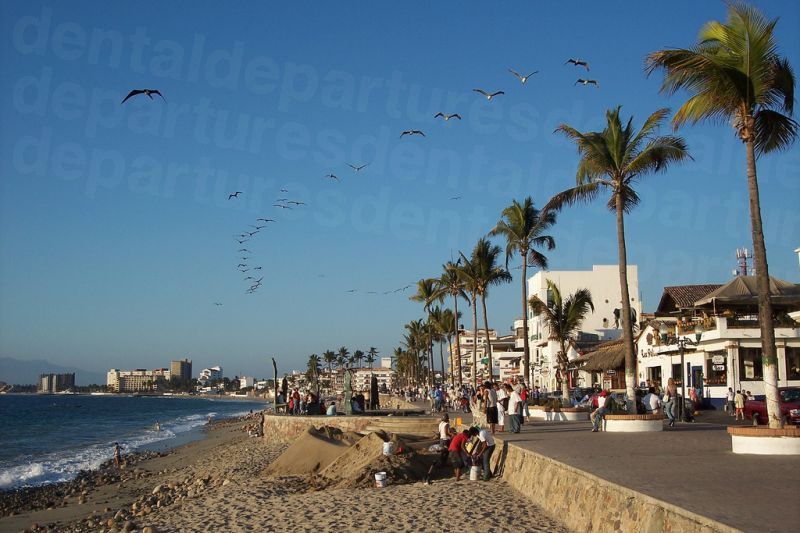 (Image by: Christian Fraustal Bernal)
What happens if something goes wrong? Does my dental care have guarantees or warranties?
All our dentists offer warranties or guarantees on the work they do and on the materials they use. However, no medical or dental procedure can ever be guaranteed 100% as human bodies can all react differently.
That said, in the rare instance that something does go wrong Dental Departures will work on your behalf to get it put right.
Do I need to speak Spanish?
You will find no problem with people speaking English, especially in the main tourist areas, such as Puerto Vallarta. Lake Chapala has a large ex-pat community as it is a very desirable place to retire to for many Americans and Canadians.
Our dentists all have English-speaking staff.
What payment methods are accepted by most dental offices?
See the individual listings for each of our clinics on our website to find out what are their preferred payment methods. Generally, all dentists accept US cash but you will need to check for personal or traveler checks and debit and credit cards. Credit cards are usually subject to a small processing fee of between 3-4%.
Is my US or Canadian Dental Insurance accepted?
Before you travel you should check with your insurance provider if they allow 'out-of-network' care. If they do, you will be able to have your treatment in Mexico D.F. and reclaim the costs when you get home.
Please make sure to get the appropriate documentation and forms from your insurance provider to bring with you. Your dentist in Mexico will need to complete these for you to submit your claim.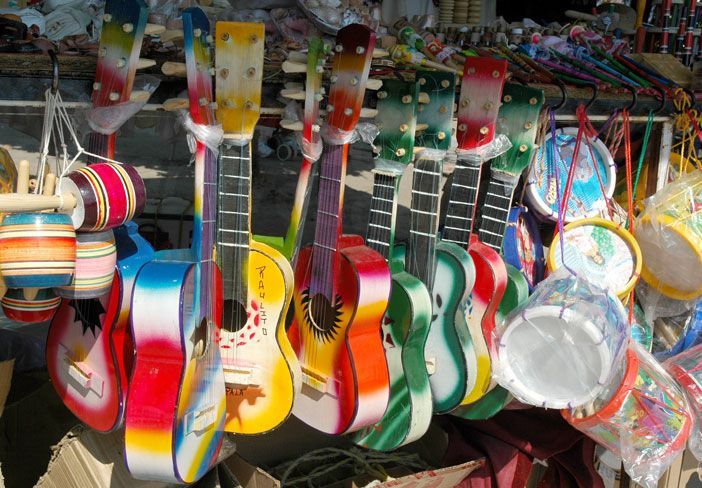 (Image by: Wonderlane)
When is the best time to visit one of our dentists?
Our dentists in Jalisco are open year-round, and so the best time to visit is when it suits you. Jalisco is fortunate in that there is little seasonal variation in temperatures, although the coastal area tend to be a little cooler.
Peak season tends to be during holiday times – Christmas, Easter etc.
Is it handicapped accessible?
Not everywhere will be easy to navigate in a wheelchair. Of course, there are wheelchair-friendly hotels, restaurants and shops but getting between then may be an altogether different proposition.
Puerto Vallarta has a promenade which makes for a pleasant walk and is wheelchair friendly, and there are plenty of shops and restaurants along here to stop off at. The rest of the town may be a little more difficult, and this is likely to be the same wherever you go.
What we can say is that we can always get you to see one of our dentists. Most of our dentists have disabled access and many offer pick-up and drop-off services from your hotel, so you don't have the stress of worrying whether you can get to your appointment.
What is the downside? What should I know about visiting?
Local anesthesia is the standard method of pain relief throughout Mexico, rather than gas sedation using nitrous oxide. If you are going to need this many of our dentists will provide this as an additional service, but you will need to request it in advance as the services of an anesthesiologist are required.
What else is there to do?
Beaches, archaeological sites and historic towns give visitors to Jalisco a plethora of opportunities to experience Mexico's different personalities. If you haven't got your own transport then it is worth taking one of the organized tours to see some of its famous attractions.
A tour to one of the tequila distilleries is not to be missed, with possibilities to include visits to the UNESCO world heritage agave region, archaeological sites such as Guachimontones and mining towns such as Magdalena interesting excursions.
Mexico's Tourism Board acknowledges that it is not only beaches and sun that keeps tourists coming and has promotes towns around the country that offer a 'magical' experience because of their culture, historic relevance or natural beauty. These Pueblos Magicos (Magical Towns) are not only unique and significant to Mexico's culture, but are quite often well-placed to offer adventure and eco-tourism in the surrounding landscapes.
Jalisco's magic towns include Mazamitla, in the mountains, where mountain paths and trails are exhilarating to navigate in an all terrain vehicle. Likewise, the magic town of Tapalpa also offers extreme driving in caves and forests, and its eco-tours with a focus on conservation and reforestation means the environment is respected as much as possible.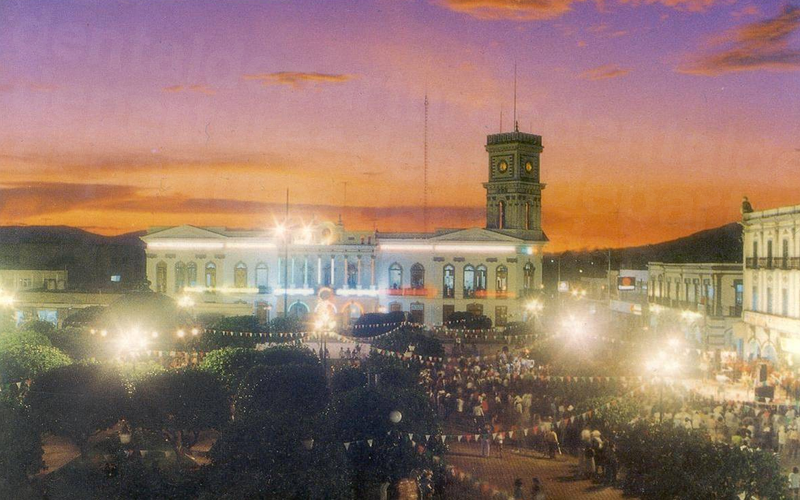 (Image by: Efckos)
Getting there – flying in
There are two international airports in Jalisco - at Puerto Vallarta and Guadalajara.
Distance to town from airports and other destinations:
• Mexico City International Airport: 7 miles (11 kms), 15 minutes
• Tepotzotlan: 31 miles (50 kms), 47 minutes
• Cuernavaca: 50 miles (80 kms), 1 hour
• Puebla: 85 miles (137 kms), 1.5 hour
• Popocatepetl: 55 miles (88 kms), 1.75 hours
• Xochicalco: 64 miles (103 kms) 1.5 hours
How do I book an appointment?
We offer easy ways to book a dentist – call us toll free or book online via your computer, tablet or smart phone. Find your dentist in Jalisco with Dental Departures. Compare our prices, read real patient reviews, view clinic photos and much more.
(Main image: Christian Frausto Bernal)