Last fact-checked: 24 February 2020
Looking for low-cost dental care? Book an appointment with one of Dental Departures quality-checked dentists in Sonoyta.
Traveling to Mexico for dental care is a common occurrence these days for many Americans and Canadians who want to pay as much as 70% less than they do at home. This small town on the US-Mexican border has been welcoming visitors from north of the Border for years, and residents from Arizona, California and Texas think nothing of popping over the border for shopping, prescription drugs, optical and dental care.
As a border town, Sonoyta is quite busy as people pass through on the way to other destinations, it's always worthwhile stopping off for a wander about. There are craft shops where bargain-seekers find handicrafts at discount prices, and a number of restaurants and bars to avail yourself of the local delicacies – and watch the world go by.
The gateway to the Mexican state of Sonora, people here are open and friendly and there are miles of stunning countryside and wildlife around the area, as well as established destinations such as Rocky Point within easy reach.
For anyone who hasn't got spare time to take a holiday for their dental care, border towns like Sonoyta are the solution; booking with Dental Departures ensures you will find a dentist who has been quality-checked.
Where Is Sonoyta?
Sonoyta is a border town in the state of Sonora, located in the northwest of Mexico. It is next to Lukeville, Arizona. Sonora adjoins the Baja California Peninsula to the northwest, Arizona to the north, Chihuahua to the east and Sinaloa to the south. To the west is the Gulf of California.
Why Visit a Dentist in Sonoyta?
Easy! You can get the same, if not better, quality dental care at one of our dentists in Sonoyta for around 70% less than you'd pay at home.
Sonoyta may be a typical Mexican border town with dusty roads and buildings that could do with a lick of paint but for what it lacks in visual appeal it more than makes up for with the quality of its dentistry, which is why so many Americans, particularly from Arizona, choose to make the trip here for their dental care.
If your dental care costs at home are prohibitively high, or you would rather spend your hard-earned cash on yourself rather than giving it all to your dentist, traveling to a dentist in Sonoro is a real alternative. The beauty about traveling to one of the border towns is that you can also save money on flight and accommodation costs rather than traveling to one of the 'dental tourism' hot spots, which are usually established holiday resorts further afield.
With a growing crisis of dental care in the United States, it is estimated that millions do not have access to regular, affordable dental care. The prevention of disease is one of the cornerstones of good dental health and any delays in treatment, or even a lack of regular oral check-ups, carries a heavy cost to both health and finances. Regular check-ups are an essential component of preventive dentistry, identifying problems early and treating them accordingly so that a small problem doesn't become a bigger, more expensive one further down the line. Minor treatments, including fillings and professional teeth cleaning, are also a major part of preventive care, preventing tooth decay and gum disease. Neglect these and tooth loss or a major expense is the next step.
Take a look at the cost savings below:
| | | | | | |
| --- | --- | --- | --- | --- | --- |
| | US Price ($) | Sonora Price ($) | Canada Price (CAD $) | Sonora Price (CAD $) | Savings |
| All on 4 | 20,000 | 7,140 | 26,000 | 5,610 | 64% |
| Crowns | 1,200 | 368 | 1,600 | 290 | 69% |
| Fillings | 170 | 41 | 225 | 55 | 75% |
| Implants | 3,900 | 1,524 | 5,100 | 2,050 | 60% |
| Veneers | 1,461 | 400 | 1,937 | 540 | 72% |
| Dentures | 1,700 | 500 | 2,254 | 670 | 70% |
| Root Canal | 1,700 | 766 | 2,254 | 1,030 | 54% |
| Whitening | 487 | 200 | 513 | 268 | 58% |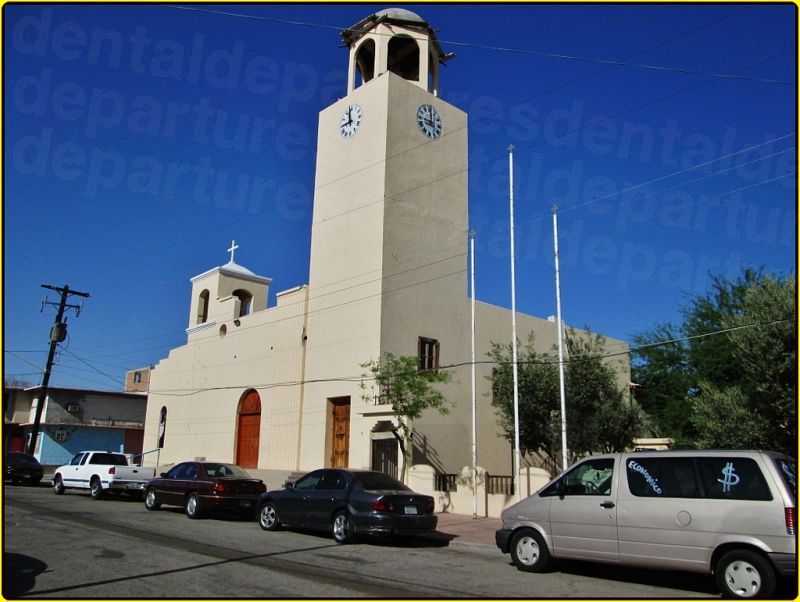 Where to Stay?
Although Sonoyta offers only a handful of hotels, you can find plenty of accommodations options along the Arizona border, with one or two RV parks, if you don't mind driving a short distance.
Is it Safe?
Sonoyta is generally a safe place to visit, as many thousands of US citizens who use the border crossing here can attest to. Driving at night is not recommended, and neither is getting involved with the wrong crowd, particularly if it involves drug-taking.
Is the Quality of Care the Same as Back Home?
Mexico has good-quality dental facilities that are modern, equipped with the latest technologies, like CAD/CAM Dentistry (computer-aided design/computer-aided manufacture) for one-day prosthodontics (crowns, veneers, etc), digital x-rays and 3D scanning.
The quality of dental care in Sonoyta can be as good as the care you receive back home, provided you choose a reliable dentist. Unfortunately, no matter where you are in the world, there are good and bad dentists everywhere and the knack is to find one that is suitable for your needs.
This is where we can help. All our verified dentists in Mexico have been background-checked, which involves us checking a dentist's qualifications and experience, as well as performing checks into criminal and malpractice records. We also visit our dental clinics to make sure we are happy with how they operate and we take photographs and virtual tours which are then put on our website. Along with our real patient reviews, anyone who visits our site is able to see the information for themselves and make a decision on whether that dentist is suitable for them.
What Happens if Something Goes Wrong? Is My Dental Care Guaranteed?
It is a rare event for things to go wrong, but all of our dentists provide guarantees or warranties, not only on their work but on the materials they use as well.
Any dentist can tell you that no medical or dental procedure can be guaranteed 100%, simply because everybody is different, and our bodies don't react in the same way, even if your dentist or doctor has performed treatments correctly.
However, if something does go wrong, you only need to contact Dental Departures and we will act as your advocate and contact the dentist to get it put right.
If you are worried about accommodation or travel expenses if you do have to return to your dentist you can give yourself complete peace-of-mind with low-cost insurance that will cover your expenses should this scenario arise.
What Payment Methods are Accepted by Most Dental Offices?
US dollars are accepted by our dentists in Mexico; check the individual clinic listings on our website to see the other payment methods accepted by dentists in Sonoyta.
Generally accepted are personal checks, bank transfer, debit cards and credit cards, but please note that a small processing fee of between 3 and 4% may be charged for credit card payments.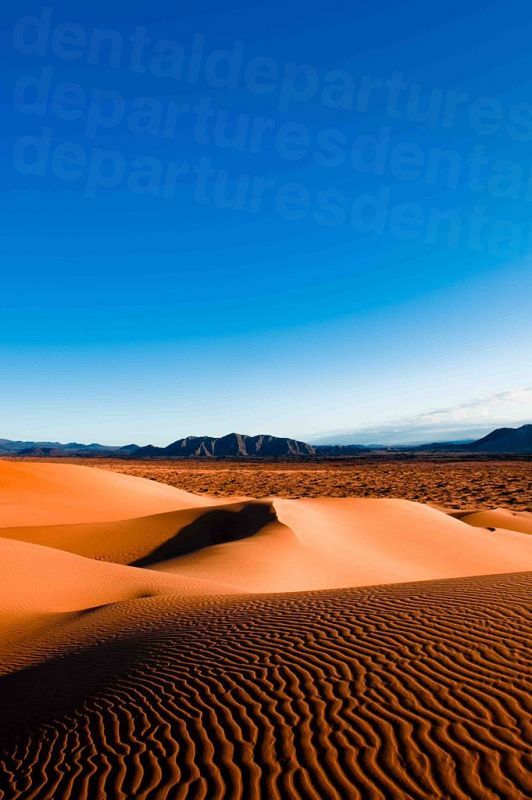 When is the Best Time to Visit One of our Dentists?
Sonoyta is throughout the year, especially in the summer, but our dentists are open all year round and you can visit at any time. Many visitors come during winter, especially snowbirds from the north, who come for the warmer weather and to get their dental, optical and medical needs met for a fraction of the cost they pay at home.
Is the Region Wheelchair Accessible?
Wheelchair access is variable. Sidewalks, where they exist, may be difficult to navigate with holes or other obstacles. We can always get you to see one of our dentists as many of them provide pick-up services to and from the Border. Just let us know your requirements and we'll fix something up.
What is the Downside? What Should I Know about Visiting?
Be aware that the preferred method of pain relief in Mexico is local anesthetic, and that sedation dentistry is not available unless it is arranged in advance. If you think you will need sedation dentistry, let us know as your dentist will have to book the services of an anesthesiologist, which will incur additional fees of between $400 -$600.
If you require anxiety medication, such as Valium, this will also have to be requested in advance. Or be sure to bring a supply with you on the trip.
What Else is There in Sonoyta?
Sonoyta's downtown features a treasure-trove of markets and stores, as well as bars and restaurants. However, Sonoyta's crown jewels are the accessibility to spectacular scenery in the surrounding countryside.
The mysteries of the Sonoran Desert are revealed at the Organ Pipe Cactus National Monument which offers a diverse collection of plants and animals to discover, as well as scenic drives, hikes and camping in the wilderness.
There is also the UNESCO World Heritage-listed El Pinacate and Gran Desierto de Altar Biosphere Reserve within a half hour drive where you can view the dormant volcanic Pinacate Shield, and the ever-changing sand dunes of the Gran Altar Desert that can reach up to 200m high.
Photographers and bird watchers will discover opportunities galore to make the most of your hobby and after a day sight-seeing in the desert terrain, the town of Puerto Penasco (Rocky Point as America's tend to refer to it) is an oasis on the shores of the Sea of Cortes.
Getting There
Most people choose to drive from the United States, taking the I-10 or I-8 south, followed by the SR-85 or SR-86 to the border crossing at Lukeville, Arizona. The crossing is open from 6 am until midnight.
If you do fly there are airports on the US side of the border at Yuma, Phoenix and Tucson in Arizona, as well as Hermosillo in Sonora and Mexicali in Baja California in Mexico. Puerto Penasco also has an international airport with flights to Las Vegas and Hermosillo.
Distance from Sonoyta to Other Areas:
Phoenix, Arizona, 152 miles (245 km) 2.5 hrs
Tucson, Arizona, 153 miles (247 km) 2.75 hrs
Lukeville, Arizona, 3 miles (5km) 5 mins
Puerto Penasco (Rocky Point), 60 miles (98 km) 1.25 hrs
Further Information
Speak to Dental Departures' Customer Care Team for further information about dentists in Sonoyta. The team can also obtain a free quote for you, book your appointment (at no charge to you) or recommend local hotels to help your visit run as smoothly as possible.
Sources:
Sonoyta Sonora. On The Road In. Website accessed: 17 May 2019.
https://www.ontheroadin.com/sonoyta-sonora/
Sonora. Visit Mexico. Website accessed: 17 May 2019.
https://www.visitmexico.com/en/main-destinations/sonora
Galen, Esther. The Crisis of Dental Care Under American Capitalism. World Socialist Website. 11 January 2018.
https://www.wsws.org/en/articles/2018/01/11/dent-j11.html
Dental Check-Ups. National Health Service. 17 September 2018.
https://www.nhs.uk/live-well/healthy-body/dental-check-ups/
Burhenne, Mark. Know Before You Go: Teeth Cleanings. Ask the Dentist. 27 March 2019.
https://askthedentist.com/know-before-you-go-teeth-cleanings/
Chouman, Sarah. Gum Disease: Stages, Prevention and Treatment. Ask the Dentist. 30 April 2019.
https://askthedentist.com/gum-disease-stages-prevention-treatment/
Sandilands, Tracey. CAD/CAM Dentistry: What Is It? Colgate. Website accessed 17 May 2019.
https://www.colgate.com/en-us/oral-health/basics/dental-visits/cad-cam-dentistry--what-is-it-
Life Abounds in the Sonoran Desert. National Park Service. Website accessed 17 May 2019.
https://www.nps.gov/orpi/index.htm
El Pinacate and Gran Desierto de Altar Biosphere Reserve. UNESCO. Website accessed: 17 May 2019.
https://whc.unesco.org/en/list/1410