Last fact-checked: 24 February 2020
Within driving distance of the US-Mexico border, our dentists in Sonora offer a convenient location for affordable dentistry. However, Sonora is a growing destination for holidaymakers who are now beginning to discover the charms that snowbirds and the RV community have known for years. So, take a look at this up-and-coming region for your next vacation and discover great quality dentistry at prices around 70% less than at home.
Sonora's landscape consists of the Sierra Madre Occidental in the east of the state, rolling hills and plains in the center and the Gulf of California Coast on the west. It is a semi-desert climate and home to indigenous people, including the Seri, Yaqui and Mayo.
Economically important for agriculture, livestock and mining since the colonial period it has attracted migrants from other parts of Mexico. These days agriculture, industry and tourism play a major part in Sonora's economy.
Sonora is the second largest state in Mexico, and because of its size provides many different possibilities for an enjoyable visit. Relish a peaceful holiday as you travel through beautiful landscapes and watch the sun setting over the Sea of Cortes or the Sierra Mountains, or experience the adrenaline and excitement of extreme sports in places that seem made for it.
Sonora is picturesque and its people welcoming. Appreciate their hospitality and enjoy their cuisine and fiestas. You will discover plenty of lovely towns where you can spend some time relaxing while prior to or after your dental treatment.
Where is Sonora?
The state of Sonora is in the northwest of Mexico, bordering the Arizona and New Mexico in the United States to the north, Chihuahua to the east, Sinaloa to the south and Baja California to the west.
Why Visit a Dentist in Sonora?
A fascinating landscape of desert, colonial architecture and old mining towns makes Sonora an interesting tourist destination. Good weather all year round brings many from the north looking for somewhere warm to spend the winter, and if you are an RVer you will find plenty of like-minded people around, especially if you travel here in the winter.
In addition, the standards of dental care you will receive from your dentist in Sonora is certainly comparable to the standards at home. Many dental patients to Sonora opt to have regular general dental care, such as fillings, teeth cleaning and check-ups; however, dental clinics also provide complex procedures, such as dental implants and bone grafts.
Unfortunately, many Americans and Canadians have preconceived ideas that dental care across the border in Mexico is not of a good standard. This may be myth or reality from times gone by, but generally dentists in Mexico who specifically treat international patients tend to make sure that their qualifications are recognizable. Thus, you will find dentists in Sonora who are members of the American Dental Association and other professional bodies, such as the American Prosthodontics Society.
Of course, one of the main reasons for traveling to Sonora for dental care is because of the prices, which are considerably lower than home.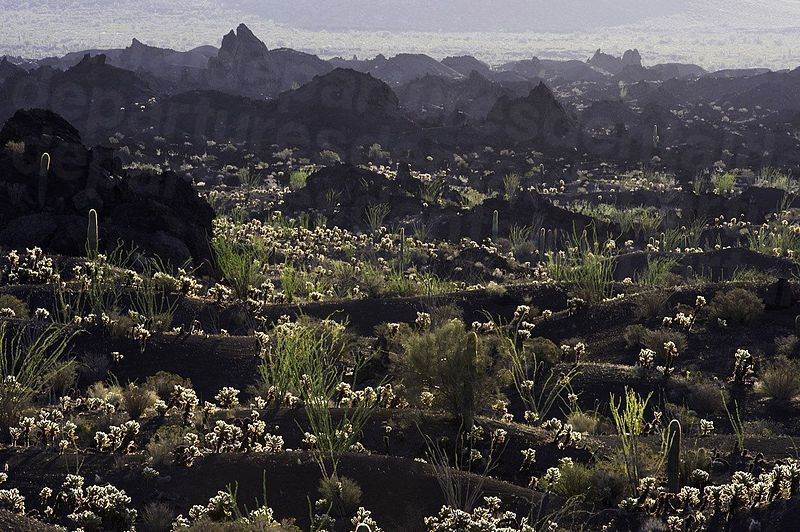 (Image by Jack Dykinga)
How Much Can I Save on Dental Treatments in Sonora Compared to the United States or Canada?
The table below shows the cost of common dental treatments in Sonora, compared to home:
| | | | | | |
| --- | --- | --- | --- | --- | --- |
| | US Price ($) | Sonora Price ($) | Canada Price (CAD $) | Sonora Price (CAD $) | Savings |
| All on 4 | 20,000 | 7,142 | 26,000 | 5,615 | 64% |
| Crowns | 1,200 | 303 | 1,600 | 406 | 74% |
| Fillings | 170 | 41 | 225 | 55 | 75% |
| Implants | 3,900 | 1,500 | 5,100 | 2,000 | 61% |
| Veneers | 1,461 | 400 | 1,937 | 540 | 72% |
| Dentures | 1,700 | 500 | 2,254 | 670 | 70% |
| Root Canal | 1,700 | 740 | 1,254 | 992 | 56% |
| Whitening | 487 | 200 | 513 | 268 | 58% |
Where to Stay?
You can find an abundance of accommodation—luxury as well as budget—from around $50 per room per night. Sonora offers lots of options across the many landscapes of the state. You can be overlooking the beautiful Sea of Cortes in the west of the State one night and a desert landscape the next.
Is it Safe?
Generally, Sonora is safe. However, there is a US travel advisory that warns against travel to certain areas, and to limit travel along the main roads in daylight hours. The best clinics in Sonora offer transportation to and from your hotel or the border crossing in Nogales.
Is the Quality of Care the Same as Back Home?
Times have moved on since dental care in Mexico was not as good as the West; today if you choose a reliable dentist, there is no reason why your dental treatment here will not be high-quality, with rewarding outcomes.
These days, clinics treating international patients tend to be modern and contemporary, equipped with the latest diagnostic and therapeutic technologies, including CAD/CAM (computer-aided design/computer-aided manufacture) for same-day prosthodontics, 3D/CT scanning and digital x-rays.
Finding a reliable and trustworthy dentist is the key–which is easier said than done. This is why our website gives you all the information you need so you can judge for yourself if you think a dentist or clinic is the right one for you.
Not only do we provide photos, virtual tours and real patient reviews, but we also list our dentists' qualifications so you can determine their level of experience, affiliations, educational history, etc. Our background checks don't end there–we also do criminal records checks, as well as checks for any legal claims.
Take a look at some of our top-rated clinics in Sonora:
• Arizona Dental Now in Nogales
• Young Dental Nogales
• Dental Artistic in Agua Prieta
What Happens If Something Goes Wrong? Does my Dental Care Have Guarantees or Warranties?
In the extremely rare event that something goes wrong, we will make sure that we get your problem sorted. Dental Departures takes the issue of customer care very seriously and we will work tirelessly to make sure you are happy with your care.
All our dentists warranty the materials they use and the work they do, but you will need to check as these vary from clinic to clinic as well as from procedure to procedure.
If you are concerned about the expense of having to travel back to a dentist if something did go wrong, you can always get added peace of mind by taking our insurance, which will pay your travel and accommodation charges in the unlikely event you do have to travel back.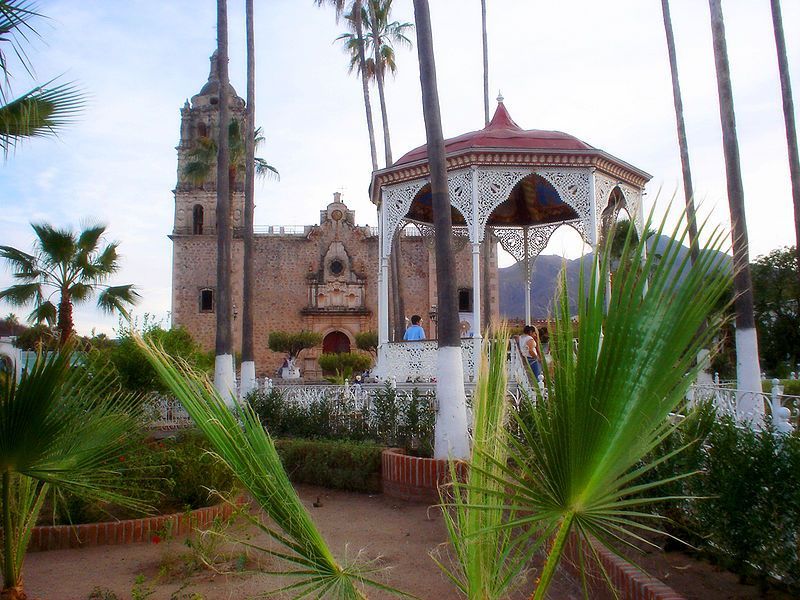 (Image by: Franciso Javier Espinoza Perez)
Do I Need to Speak Spanish?
All our dentists have English speaking staff and you won't need to speak Spanish, although the odd word here and there is always welcome.
What Payment Methods are Accepted?
You can check each of our dental clinic's preferred methods of payment on our website. Generally, US cash is accepted everywhere, and credit card payments may be subject to a small handling fee of between 3 and 4%.
Is My US or Canadian Dental Insurance Accepted?
Your dentist in Sonora won't be able to bill your insurance company directly. However, if your provider allows for 'out-of-network' care you may be able to reclaim the cost of your dental care when you arrive home. Make sure to check with your insurance company before you travel–and to get the appropriate forms to take with you for your dentist in Sonora to complete.
When Is the Best Time to Visit One of Our Dentists in Sonora?
If you are driving across the border you will need to check the border crossing times as not all are open 24 hours a day. Also, some crossings such as Douglas-Agua Prieta are very busy during peak times, so we always recommend you take plenty of bottled water in case of delays.
Our dentists are open all year round so when you visit is purely a matter of personal choice.
Is Sonora Wheelchair-Friendly?
Sonora is a desert across many parts and will not be suitable for wheelchair access.
Unfortunately, the towns are likely to have a similar story. While some of the newer hotels are wheelchair friendly, getting down to the shops or between restaurants may be difficult as sidewalks are often bumpy, steep and without ramps.
Fortunately, people are very helpful and will do their best to accommodate you. Likewise, we will always find a way of getting you to one of our dentists. Many offer pick-up and drop-off services, so you need not be concerned about getting to your appointment. Just let us know your requirements and we will do our best to arrange something.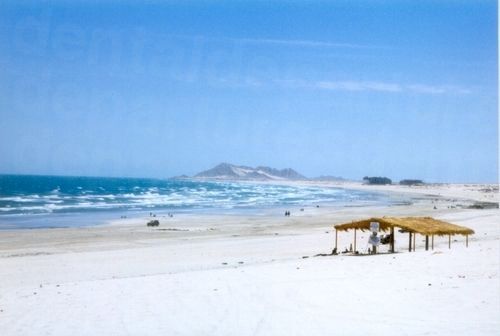 What is the Downside? What Should I Know about Visiting Sonora?
Border crossings can be very busy with day-trippers and shoppers from the United States. Sometimes the wait to get back into the US can take a couple of hours.
Dental patients should be aware that local anesthetic is given in Mexico as standard rather than gas sedation with nitrous oxide as in the US and Canada. If you think you will need it, some clinics will provide it as a specialist service, but it needs to be booked in advance and an anesthetist arranged to administer the sedation. This will usually cost an additional $400-$600.
Anxiety medication, such as valium, also needs to be arranged in advance.
What Else is There to Do?
Sonora is blessed with attractive coastlines and charming towns and cities. The state capital is Hermosillo, which is a popular stopover for North Americans traveling by car toward the coast. The city center boasts a Moorish-style kiosk in the central Plaza (Plaza Zaragoza) and a flower garden, as well as historic buildings, museums and a cathedral.
Sonora is also home to two 'Magic Towns', deemed by the Mexico Tourism Board to offer visitors a 'magical' experience due to their natural beauty, culture or history. Only 48 miles from the border, Magdalena de Kino is one of the 'Pueblo Magicos' with cobbled streets and historic buildings and was originally inhabited by native Indians.
Lovers of religious tourism will find plenty of interest here, including the Church of St. Mary Magdalene, City Hall, built by Sephardic Jews and boasting colorful murals and the Cerro de la Virgen (Hill of the Virgin) where an image of the Virgin of Guadalupe is painted on a rock slope.
Alamos is another noteworthy town in the region and was founded following the discovery of silver here in the 17th century. It is the northernmost of the 'Silver Cities' in Mexico, but has managed to retain the pace and charm of times gone by, unlike some of the other 'Silver Cities'.
Boasting classic architecture from Mexico's colonial period, with covered arched verandas fronting many of the cobbled streets, it is resplendent with majestic arcades and gardens. A pleasant place to stroll, there is also a scenic train that rides through the town if you'd rather expend less energy.
For beach and coast lovers, Puerto Penasco (Rocky Point) is a Mexican fishing town that now caters to ever-increasing numbers of visitors from north of the Border–and at less than an hour's drive, it is easy to see why. Further south you will find Punta Arenas, Kino Bay and Punto Chueca and in the far south of the State are the unspoiled beaches of San Carlos.
An exceptional area to visit for ecotourism is the volcanic landscape of El Pinacate. It is eerily beautiful, a UNESCO world heritage site and home to the greatest biodiversity of the four north-American deserts.
For a holiday far from the madding crowds, but not too far to travel to from North America, Sonora ticks all the boxes.
Flying In
You will find a number of airport options, including Tucson, Arizona, General José María Yáñez International Airport GYM in Guaymas, General Ignacio P. Garcia International Airport HMO in Hermosillo and Ciudad Obregón International Airport CEN in Ciudad Obregon.
Distance to Nearby Destinations from Nogales:
Hermosillo, 177 miles (285 km): 3 hours

Puerto Penasco, 252 miles (406 km): 5.5 hours

Magdalena de Kino, 60 miles (96 km): 1 hour

Alamos, 400 miles (660 km): 8 hours
How Do I Book an Appointment?
Book an appointment with one of our dentists by calling toll free or booking online. You can use your computer, tablet or smartphone to make your online booking directly with us any time of the day or night, at no charge to you. Need further information? Talk to us via our online chat–we're here 24/7 to help you find and book your dentist in Sonora.
(Main image by jimg944)
Sources:
Lotha, Gloria. Sonora. Encylopaedia Britannica. 16 March 2019. https://www.britannica.com/place/Sonora
Burhenne, Mark. Know Before You Go: Teeth Cleanings. Ask the Dentist. 27 March 2019. https://askthedentist.com/know-before-you-go-teeth-cleanings/
Dental Check-Ups. National Health Service. 17 September 2018. https://www.nhs.uk/live-well/healthy-body/dental-check-ups/
Burhenne, Mark. Your First Dental Implant Procedure: What to Expect. Ask the Dentist. 27 March 2019. https://askthedentist.com/dental-implants/
Krans, Brian. Bone Graft. Healthline. 6 November 2018. https://www.healthline.com/health/bone-graft
Puri, Sameer. Material Choices for CAD/CAM Dentistry. Dentistry Today. 1 February 2018.
https://www.dentistrytoday.com/technology/10396-material-choices-for-cad-cam-dentistry
Arellano, Monica. 111 Magical Towns That You Must Visit in Mexico. Arch Daily. 11 September 2018. https://www.archdaily.com/902408/111-magical-towns-that-you-must-visit-in-mexico
El Pinacate and Gran Desierto de Altar Biosphere Reserve. UNESCO. Website accessed: 7 May 2019. https://whc.unesco.org/en/list/1410