If you're looking for dental care in a setting rich with ancient culture then our dentists in Yucatan will fit the bill. A sophisticated part of the world, you'll find plenty of ways to relax after your dental treatment.
This beautiful part of the world has it all – shimmering coastlines, ancient ruins, old colonial cities and a natural topography boasting underground pools that are crystal-clear and oh-so inviting to cool off in.
The Yucatan Peninsula is rich in history – this is where the Maya were from, after all. Regarded as one of the most evolved cultures recorded, the Maya's influence and mystical wisdom is seen right across the region in Yucatan, but also neighboring states including Quintana Roo, Campeche, Tabasco and Chiapas.
The Maya philosophy still lives on in the remains of important cities such as Chichen Itza and Uxmal, the best known of the Maya archaeological sites in Yucatan.
While these artifacts undoubtedly give the area its special aura, the Yucatan has plenty more to offer visitors including picturesque coastal beaches, a biosphere reserve, historic and culturally important cities and, of course, the hospitality of its friendly people.
If you are lucky enough to visit during carnival time you will be treated to days on end of music, dance and gastronomic celebrations. Another delight of the region – the cuisine, with its unique flavors incorporating influences from other parts of the world which you won't find on menus elsewhere in Mexico.
Yucatan is one of the most perfect destinations for a dental holiday. While having dental work done on holiday isn't everyone's idea of fun, the pain is certainly lessened by the savings you'll make, the beautiful scenery and the sheer joy of it all.
Where is Yucatan?
On the north part of the Yucatan Peninsula it is located in southeast mexico. The Gulf of Mexico lies of its north coast while the states of Campeche and Quintana Roo are to the southwest and northeast respectively.
Why visit a dentist in Yucatan?
The weather…the culture…the beaches…need we go on. In Yucatan you can do as little or as much as you want, whether it's lying on a beach all day, or seeing the sights. You can find plenty of secluded spots away from it all, or you can find lots of adventurous things to do – the choice is up to you.
Yucatan's capital is the stately Merida – a colonial city with a modern, cosmopolitan outlook, complete with boutique hotels, fine restaurants, shops, galleries and museums. It is the major center of commerce in the state, and where you will find a lot of our dentists are located.
Many patients are surprised at the range of dental care they can have done here, somehow thinking that specialty dental work is not done in Mexico. However, it is far from the truth, and dentists here can perform complex procedures as capably as dental specialists at home. The only difference is in the price:
• Average cost of a single dental crown in the US $1,200, in Yucatan around $368
• Average cost of root canal, inc post core and crown in the US $2,200, in Yucatan around $766
• Average cost of dental implant and crown in the US $3,900, in Yucatan $1,524.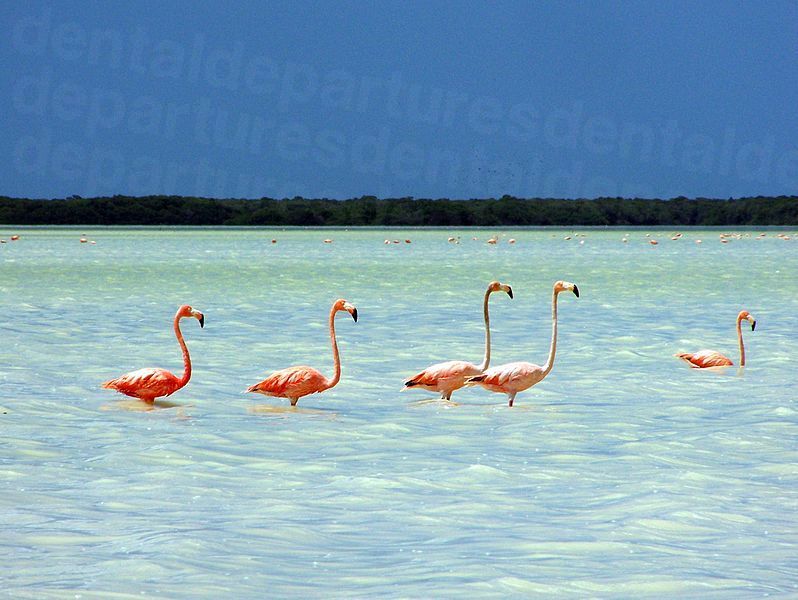 (Image by: Pedro Sanchez)
Where to stay?
In common with the rest of Mexico you will be spoilt for choice in Yucatan for places to stay. Choose from 5* luxury lodges overlooking Chichen Itza, boutique hotels in Merida or a 3* on the beach for $34 a night. There are plenty of options that give you the chance to explore the area, spending a few nights in different places to really get the feel of Yucatan.
Is it safe?
Yes. There are no US advisory warnings for the Yucatan, or its neighboring states of Campeche and Quintana Roo.
Is the quality of care the same as back home?
You can be sure if you book an appointment with one of our dentists that your experience will be as good (if not better) than what you would receive at home.
The days of dental care in Mexico being substandard are long gone. Although there may still be some old-fashioned dentists around who haven't moved with the times, they don't work with us. Modern dentists in Mexico are aware that in these days of the global marketplace they must compete with not just their neighbors, but with dentists throughout the world.
Savvy dentists have made sure that they deliver the very best quality services to their patient. This means further training and obtaining recognizable qualifications (for example many dentists in Mexico take specialty training in the US, becoming members of the American Dental Association in the process).
It also means being up to date with new technologies and new ways of doing things, and providing a clean, hygienic and modern clinic, which engenders trust.
Booking with Dental Departures ensures that the dentist you choose will be trustworthy and reliable, having been background checked already by us, and backed up on our website with clinic photos, real patient reviews, virtual tours, and details of their qualifications.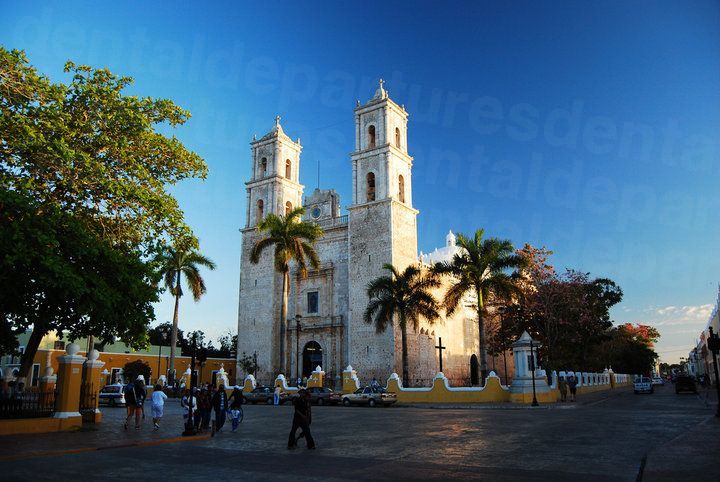 (Image by: Julio Penche)
What happens if something goes wrong? Does my dental care have guarantees or warranties?
Unfortunately, no medical or dental procedure can be guaranteed 100%, no matter how careful a doctor may be. Sometimes things go wrong even when everything has been done correctly, because this is just the nature of how the human body is.
It is a very rare event for things to do wrong, but all our dentists provide warranties and guarantees on the work they do, and the materials used. If something does go wrong, get in touch with us and we will make sure to get it put right.
If you are worried about travel and accommodation expenses, you can always take out one of our insurance policies for complete peace of mind.
Do I need to speak Spanish?
No. Practically everybody in Yucatan speaks English, as it is a hugely popular tourist destination.
What payment methods are accepted by most dental offices?
Our dental offices in Yucatan all accept US dollars. Other payment methods generally accepted are credit cards (subject to a processing fee of between 3 and 4%), debit cards, traveler and personal checks and bank transfer.
Please look on our website for each individual clinic's details.
Is my US or Canadian Dental Insurance accepted?
It is not likely your dentist in Yucatan will be able to bill your insurance provider directly. However, if your provider allows for 'out-of-network' care you will be able to claim your treatment costs when you return home.
Find out before you book and remember to get all the appropriate forms and documents before you travel as you will need to bring these with you.
When is the best time to visit one of our dentists?
The Yucatan is blessed with fantastic weather all year round, so you really can visit whenever suits. Our dentists are open all year.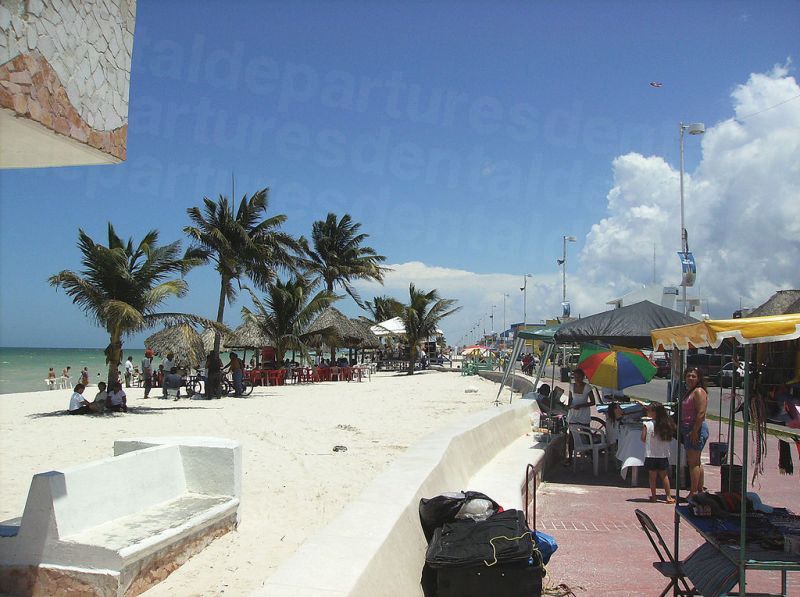 (Image by: Amapo)
Is the region handicapped accessible?
Wheelchair access is variable. Ancient ruins may prove difficult to negotiate, but getting to them in a taxi shouldn't be too much of a problem.
Towns and cities also vary with some areas being more accessible than others. The center of Merida is wheelchair friendly; Paseo Montejo has wide European style boulevards and Progeso has a long promenade which is easy to navigate.
Otherwise, you will find a mixture wherever you go and you will also find plenty of hotels have wheelchair accessibility.
If you need any help finding a dentist, don't hesitate to get in touch – we will always find a way of getting you to and from one of our great dentists.
What is the downside? What should I know about visiting?
There is little, if anything, that is troublesome about visiting Yucatan. Perhaps the only think to be aware of is the ocean currents, which can be lethal if you are not a strong swimmer. Try to stick to the hotel beach areas if that's the case.
All dental patients should be aware that local anesthetic is the preferred choice of pain relief in Mexico. If you were counting on sedation dentistry then it can be arranged by most dentists, but you will need to request it in advance. An anesthesiologist's services will be required, which incurs an additional fee of between $400 and $600.
Patients should also be aware that Valium and other prescription anxiety medication must also be requested in advance.
What else is there in Yucatan?
The best known of Yucatan's Maya sites is Chichen Itza. Covering an area of 2.5 square miles it is considered to be one of the New Seven Wonders of the World and is a UNESCO World Heritage Site.
Uxmal is another UNESCO World Heritage Site and one of the masterpieces of the ancient Mayan civilization. Its pink-hued limestone pyramids and temples in a spectacular jungle setting make it one of the most picturesque ancient cities.
For a stroll along the seafront the malecon (waterfront promenade) at Progreso and its pier which extends four miles into the Gulf of Mexico are just the thing. It is a cruise ship destination so it's bustling with tourists, food and craft vendors - and local residents. The palapas (thatched-roof restaurants) that extend the length of the beachfront are great to grab a seat and sample some freshly caught seafood as you watch the world go by.
If you'd rather get away from the hustle Celestun is a pictureseque coastal village further down the coast toward Campeche. Its virgin beaches are lined with coconut trees and pink flamingos inhabit the area, along with turtles, pelicans, woodpeckers and around 300 other species which you can see at the nearby Biosphere Reserve.
One of Mexico's Pueblos Magicos (Magic Towns), Izamal is a colonial town known as La Ciudad Armarillo 'The Yellow City', because all the houses, shops and churches are all painted the same golden-yellow shade. Izamal was an important Maya religious center, and today the ruins of four large pyramids overlook the center of town. You can take tours through the town in a calesa 'horse-drawn carriage' which often stop at artisan workshops where you can buy local crafts including hammocks and jewelry.
Colonial Valladolid is the third largest city in Yucatan and is nicknamed the Sultan of the East because of its colonial splendor. It is a great place to sample some of Yucatan's regional cuisine and there are three underwater sinkholes that are good for swimming, and can easily be visited from Valladolid's downtown area.
No visit to Yucatan would be complete without a visit to Merida. This eclectic city has a cuisine that differs from the rest of Mexico and is influenced by Caribbean, Mexican, Middle-Eastern and European dishes.
The traditional music and dance of Yucatan is known as Vaqueria Regional and weekly performances are put on in Merida's central plaza.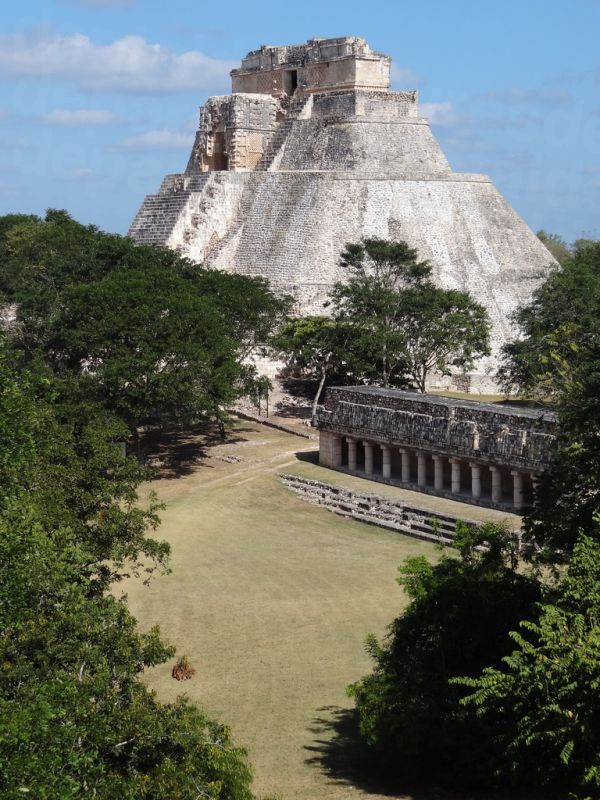 (Image by: Adam Jones)
Getting there – flying in
There is an international airport in Merida, but Cancun International is only a couple of hours drive away.
Distance from state Capital (Merida) to other areas:
Celestun, 67 miles (92 kms) 1.5 hrs
Progreso, 22 miles (36 km) 37 mins
Izamal, 45 miles (72km) 1 hour
Valladolid, 103 miles (165 km) 2 hrs
Chichen Itza, 75 miles (122 km) 1.5 hrs
Uxmal, 50 miles (87 km) 1 hour
How to book an appointment:
Book your appointment online or call us toll-free. With Dental Departures you get the best prices for your dental care in Yucatan and dentists who are quality-checked. Book an appointment with us for complete confidence.
(Image by: Marysol)