Make the most of this popular destination and book an appointment with one of our Iloilo City dentists, located in The Visayan Islands in the Philippines. A fantastic holiday awaits in this tourist hub so why not take advantage of the great prices and high-quality dentistry while you are here?
Iloilo City is in the Western Visayas and is blessed with some of the best restaurants, shopping, hotels and nightlife. You can see Spanish influences all around in the grand houses, commercial buildings and colonial churches, as well as the importance of the town's fiesta.
All around the city are cherished historical sites, and while you are walking from one to another you will find plenty of places to dine, from international restaurants to coffee shops – and it is perhaps just as well you do some walking as food is one the most popular attractions here.
The countryside around Iloilo is dotted with sites to explore, including quiet towns, quaint villages and old churches, while coastal walks with magnificent views over pristine beaches out to sea encourage you stay a while and breathe it all in.
There's lagoons, waterfalls, pine forests and, of course, a myriad of islands to visit – and so whether you do a lot, or a little, the pace of life here is entirely up to you.
While Iloilo City is definitely on the tourist map, it doesn't take long to find your own tropical paradise and get closer to nature. Booking necessary or preventative dental care here offers the perfect opportunity to unwind, or to take advantage of all the facilities and amenities that a popular tourist hub offers.
WHERE IS ILOILO CITY?
Iloiolo City is the capital of the province of Iloilo, which lies in the southeast of Panay Island in the Phiippines Western Visayas islands. It is bordered by the provinces of Capiz and Jintotolo to the north and to the west lies Antique.
WHY VISIT A DENTIST IN ILOILO CITY?
A gem of a place to spend some time in, especially if you are island-hopping. Iloilo City is charming and thoroughly modern. As you would expect in any modern city, it has fantastic amenities and services, which also includes healthcare too.
Dentistry is a regulated profession here, and all dentists in the Phillipines must successfully complete their training, obtain professional qualifications and have professional registration before they can practice.
The same world-renowned brands and technological advances that are available to western dentists are also in use here and so you are assured that every bit of your dental work will be just as good. Prices are cheap, but quality isn't:
• Average cost of a single dental crown in Australia AUD $1,230; At a dentist in Iloilo City AUD $273
• Average cost of root canal, post and crown in Australia AUD $2,155; At a dentist in Iloilo City AUD $550
• Average cost of dental implant and crown in Australia AUD $2,600; At a dentist in Iloilo City AUD $2,400
WHERE TO STAY IN ILOILO CITY
Iloilo City offers a range of different accommodations, from slick city center hotels to beachside inns – all at very reasonable prices.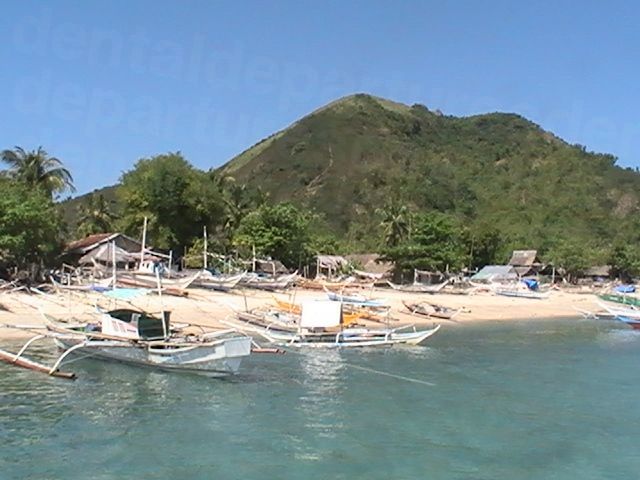 (Image by: Painted Carpet)
IS IT SAFE?
Yes - the US government Travel Advisory has no warnings issued for Iloilo City, or the Western Visayas.
IS THE QUALITY OF DENTAL CARE IN ILOILO CITY THE SAME AS BACK HOME?
Good and not-so-good dentists are evident anywhere in the world, but there are ways of making sure you get the former, and no the latter.
We can't stress enough how important it is to do some research and find out what you can – not only about your destination, but about the clinic, its facilities and its medical staff.
The internet has made it a lot easier – for example, you can go online and probably find a dozen dentists in the area you want to visit in a matter of seconds. However, glossy websites don't tell the whole story – and the best way of getting an overall picture of quality is to look at a number of factors together. This is how we at Dental Departures quality-check our dentists – and the best thing is for our patients, is that all the information we collate is put together on our site in one easy listing.
We include legal and criminal background checks as part of our quality measures, as well as confirming dentist qualifications and professional memberships. We also visit clinics, publishing high definition photos and virtual tours on our website alongside real patient reviews so patients can get an idea for themselves on what the clinic looks like, and how previous patients have found the services.
All of these measures taken together are a reasonable indication of whether a dentist or clinic meets the same quality standards as we would expect at home – and if they don't, they are not listed on our site.
WHAT HAPPENS IF SOMETHING GOES WRONG? DOES MY DENTAL CARE HAVE GUARANTEES OR WARRANTIES?
Due to our quality-control measures it is an extremely rare occurrence that something goes wrong – and of those patients who have experienced any problems these have been minor problems. Unfortunately, no medical and dental procedure can ever be guaranteed completely, simply because our bodies are all unique and react to things in different ways.
Our dentists all offer warranties or guarantees on the work they do, and the materials used in carrying out the procedures, and if a problem arises it will be put right free-of-charge. However, our dentist warranties do not cover additional expenses you may occur, such as travel or accommodation costs, and we would always recommend ensuring you have this covered by taking out medical complications insurance. For a small additional premium, we have got together with some insurance providers to offer this cover, which we're sure you will find good value for total peace of mind.
WILL MY DENTIST SPEAK ENGLISH?
A hangover from the American occupation, in the Philippines English is the second language and so you won't have a problem communicating with your dentist.
WHAT PAYMENT METHODS ARE ACCEPTED AT ILOILO CITY DENTISTS?
Most dentists accept several forms of payment, including cash, debit card, credit card, traveller checks, personal checks and bank transfers. Check out the individual listings for each clinic on our website to see what methods your dentist accepts. Please be aware that if you pay be credit card there is usually an additional small processing charge of between 3 and 4%.
IS MY DENTAL INSURANCE ACCEPTED?
Unless your dental insurance makes provisions for 'out-of-network' care then it is unlikely to be accepted by your dentist in Iloilo City. However, if you do have out-of-network care then you may be able to claim your expenses back when you get home. Speak to your insurance provider to find out if you are covered and be sure to get the appropriate forms and documentation to take with you when you travel.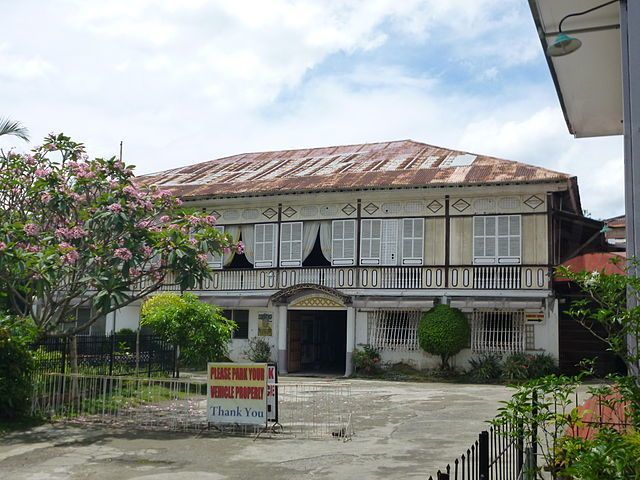 (Image by: Iloilo Wanderer)
WHEN IS THE BEST TIME TO VISIT A DENTIST IN ILOILO CITY?
You can visit our dentists anytime of the year in Iloilo City as they are open throughout, save for important holidays.
IS ILOILO CITY HANDICAPPED ACCESSIBLE?
Certain places are, but there is a long way to go.
Hpwever,the Filipino government have introduced an Accessibility Law which is making small steps to improve accessibility for disabled people. Iloilo City has the first disabled-friendly pedestrian overpass in the Western Visayas region, enabling access to establishments along the Diversion Road without having to cross the main road. There are also plenty of the newer hotels which are wheelchair friendly.
Most of our dentists do have disabled access, but please speak to our Customer Care team if you would like some further assistance.
WHAT IS THE DOWNSIDE? WHAT SHOULD I KNOW ABOUT VISITING?
Nothing out-of-the-ordinary. Just remember to keep your common sense with you, look after yourself and your belongings and you'll have a good time.
WHAT ELSE IS THERE IN ILOILO CITY?
During the Spanish Colonial Era Iloilo was one of the leading provinces. There are a lot of beautiful places of worship, such as Jaro Cathedral in the city and around the province. Molo Church, is among the most popular tourist sites. This Gothic-Renaissance church is located on the shores of Iloilo City and used as a watch tower to warn the townsfolk of intruders, and San Jose Church is one of the most historic churches in the city. It is a Byzantine-Neoclassic church and is known for a collection of priceless Catholic artefacts.
More stunning architecture can be seen at The Lopez Heritage House, known as Nelly's Gardens – a mansion built in 1928. It's grand architecture and sprawling gardens is open to the public, and it was declared as a National Historical Landmark in 2004, as a nod to Iloilo's aristocratic past.
There are lots of pleasant places to walk, including the new River Esplanade walkway – a 1.3km pedestrianized stretch overlooking the river, which is landscaped beautifully and a relaxing way to take in the evening air before dinner.
Dining and nightlife is one of the reasons people come to Iloilo City and one of its most popular nightlife destinations is Smallville. Originally this referred to the row of clubs, bars and restaurants beside the Iloilo Business Hotel. Now it refers to the whole complex, where a fun night out is the order of the day.
On Iloilo City's southern coast is Villa Beach – and this, too, is a popular destination, particularly at weekends, where people come to dine on fresh seafood in its restaurants.
Out in Iloilo province, there are beautiful coastlines and islands to explore, and crystal-clear waters teeming with marine life – or you can just lie on a beach – there's plenty around.
Golfers will be pleased to know that there is one golf club in Iloilo – the Iloilo Golf and Country Club, built by a group of British and Scottish expats at the beginning of last century and the first in the Philippines to be accepted as an affiliate of the Royal and Ancient Golf Club of St Andrews in Scotland
TRAVELLING TO ILOILO CITY
Flying In:
Iloilo International Airport serves the province with flights coming in from other Filipino locations, including Manila. Most international travelers will have to fly to Manila and take a domestic flight out to Iloilo.
GETTING AROUND:
Taxi – Plentiful and easy to spot.
Jeepney – The unofficial transport of the Philippines. These colorful, modified WWII jeeps run around the clock – and they're very inexpensive.
Tricyles – For getting around tight roads in the outstskirts of the city. They are sometimes more expensive than jeepneys.
DISTANCES TO PLACES OF INTEREST:
Iloilo International Airport: 14 miles (22 kms), 31 mins
Guimbal: 18 miles (29 kms), 38 mins
Dumangas: 16 miles (25 kms), 26 mins
San Joaquin: 33 miles (53 kms), 58 mins
San Jose de Buenavista: 60 miles (96 kms), 1 hrs 30 mins
HOW DO I BOOK A DENTAL APPOINTMENT IN ILOILO CITY?
Book your dentist appointment online or call our toll-free number and speak with our customer care team. You can also have an online cat or send an email.
We make it easy to find a dentist to suit you in Iloilo City. Check out our listings to see prices, real patient reviews and high-definition clinic photos. We also have exclusive online discounts and guarantee you the best prices available.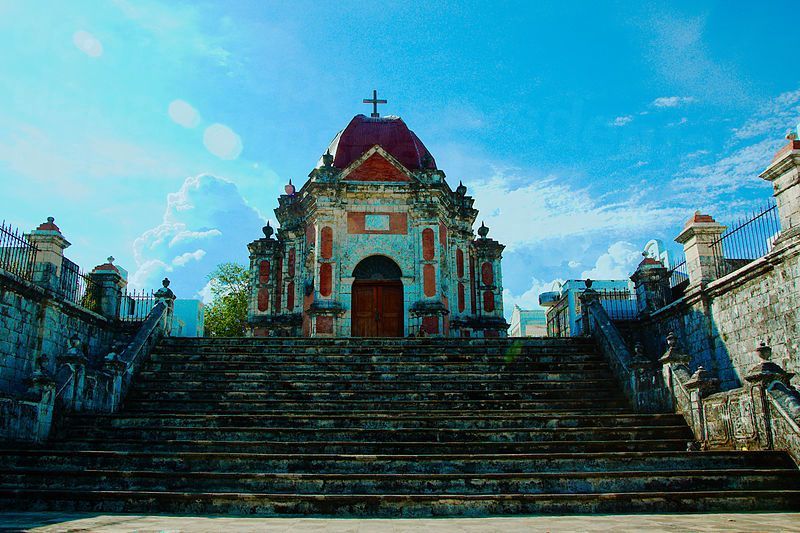 (Image by: Rabosajr)
(Main image by: Berniemack)