Last fact-checked: 26 February 2020
Are you seeking a high-quality, affordable dentist in Manila? Book with Dental Departures for pre-screened specialists who create well-crafted dentures–at prices up to 80% less than you'll find at home.
The capital city of the Philippines, Manila is the merging of sixteen cities that comprise the capital region called Metro Manila. Visiting dental patients will find this multi-faceted metropolis delivers modern dental and healthcare, with strengths in many twenty-first-century industries, including tourism, the arts, media, finance, entertainment and education.
For Kiwis and Aussies, Southeast Asia is one of the most popular destinations on the planet, and Manila is the gateway to many of the Philippines' other attractions.
A sprawling city, Manila is the most densely populated in the world and worth taking the time to explore some of its fascinating districts. On the shore of Manila Bay, and bisected by the Pasig River, historical districts include Intramuros – the old Spanish walled city – and Chinatown.
North of the Pasig River is one of the most crowded parts of the city, consisting of narrow streets jammed with markets and offering visitors a taste of Manila life.
To relax from the hullabaloo, Pinoys head for Rizal Park, known locally as Luneta. This green oasis houses a lagoon with tinkling fountains, Chinese and Japanese gardens and an open-air theatre where free music or dance performances take place on Sunday afternoons.
The districts of Ermita and Malate are well-frequented by visitors and provide plenty of facilities such as hotels, shopping and entertainment.
Australians spend up to AUD $300 each year on healthcare costs abroad—and Manila could be a choice destination for your dental care if you're looking to save money on your dental costs as well as enjoy a holiday.
Where Is Manila?
Manila is in the northern Luzon region of the Philippines. Luzon is the largest of the Philippine islands. The geography to the north of Manila consists of mountains and pine forest; the south it is characterized by a volcanic landscape.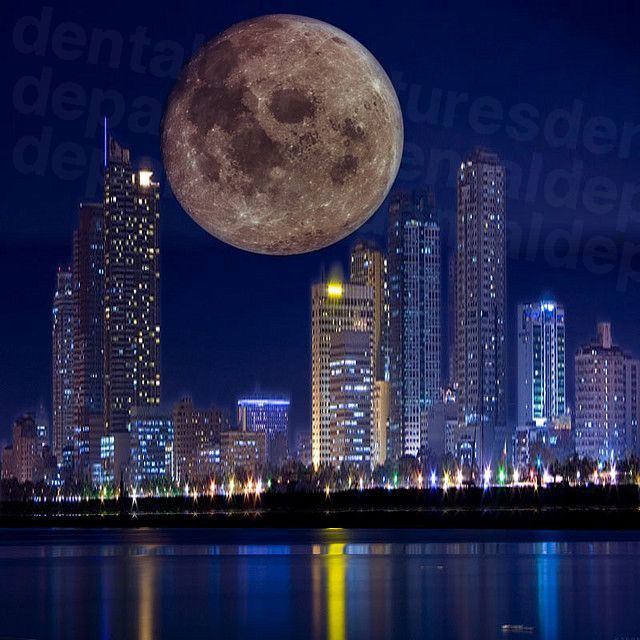 (Image by Eye4Art)
Why Visit a Dentist in Manila?
In addition, its reputation as an enthralling and affordable holiday destination, dental patients traveling to Manila are assured of a friendly welcome and robust customer service ethic. The opportunity to receive high-quality dental care while visiting an exotic holiday destination is reason enough for many to choose this enchanting destination.
Exotic though Manila may appear, it is a unique mix of Spanish European, American and Asian culture - a legacy of its past. This gives Manila a familiar air, with English widely spoken – reassuring in a strange land.
Manila's healthcare facilities are excellent. Patients choosing the right dentist can be assured of well-trained and qualified dentists and fully-equipped clinics and laboratories using the best dental materials and renowned brands.
For dental patients traveling abroad for dental treatment, good facilities and excellent care are one of the pre-requisites to booking a trip. Manila is also one of the world's value dental destinations–costs for treatment in Manila are up to 80% less than you might find at home:
Where Should I Stay in Manila?
You will find plenty of hotels throughout Manila, although the business district of Makati and the tourist districts of Ermita and Malate provide modern hotels in areas with tourist conveniences on your door-step. Prices range from AUD $10 per night for a hostel room, to 3-star hotels at around AUD $50 per night, to luxury 5-star hotels from AUD $80 a night upwards.
Is Manila Safe?
Yes. Beyond the general caveat that western governments issue with regard to most countries in the region about terrorism, there are seldom specific warnings about Manila. With the exception of Mindanao – far south of Manila – visiting the Philippines poses no more threat to your safety than traveling to any other country in Southeast Asia.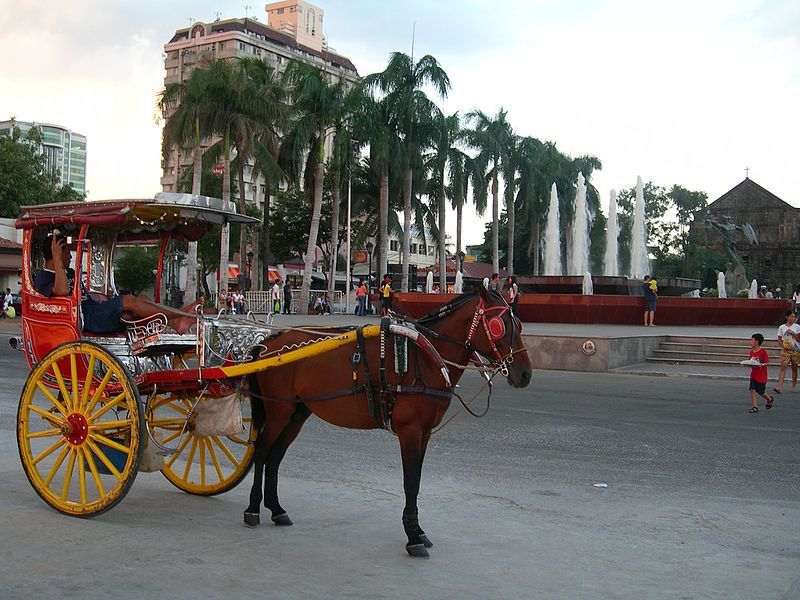 (Image by: Vanya R)
Is the Quality of Dental Care in Manila the Same as Back Home?
It can be, providing you choose a dentist from a reputable clinic. Obviously, this is easier said than done when choosing a dentist in another country – which is why booking with Dental Departures makes sense.
Having gone through the process ourselves, we understand the challenges. Our website simplifies the task of finding a dentist providing high-quality care. All our dentists in Manila are quality-checked, including lists of their qualifications, clinic photos and patient reviews throughout our site.
Wherever you may travel in the world, you'll encounter good and not-so-good dental establishments. As dental tourism becomes more popular worldwide many of Manila's clinics are upping their game to provide excellent standards and the very best in patient care. Thus, receiving international accreditation from prestigious agencies is becoming increasingly important. We are pleased to be working with clinics that have been certified by the International Organization for Standardization.
What Happens if Something Goes Wrong? Do Dentists Guarantee Their Work?
Yes. Most Dental Departures' clinics in Manila carry warranties on the treatments their dentists provide, as well as any lab work.
In the unlikely event you encounter problems, Dental Departures provides an advocate role and will take up any issues with the clinic concerned. We work hard with our customers to successfully resolve any issues – including treatment and other quality concerns.
Will My Dentist Speak English?
English is one of two official Philippines' languages and your dentist will speak it well – as do most citizens of Manila. English is the main language used in business and is taught in all schools.
What Payment Methods Are Accepted in Manila Dental Offices?
Cash is accepted by all our participating dentists in Manila and many accept other forms such as personal checks, traveler's checks, credit and debit cards. Please check in advance with your dental office regarding accepted payments and remember credit card payments are usually subject to a small handling fee of 3-4%.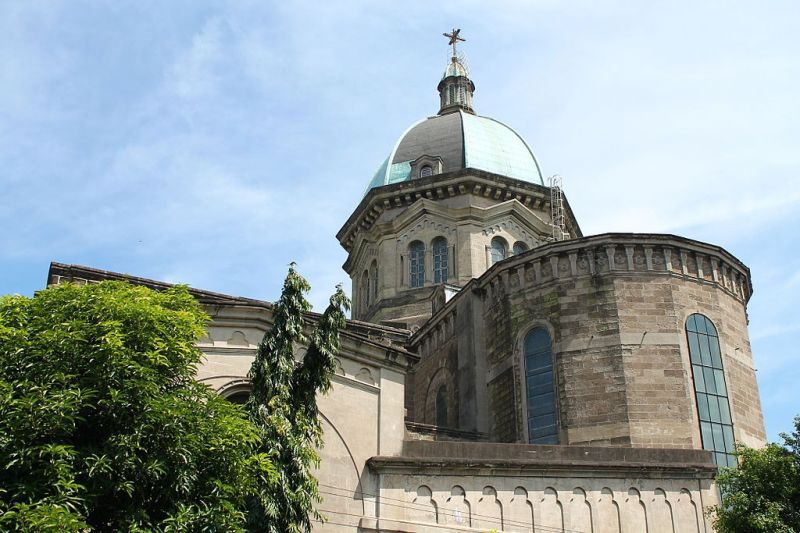 (Image by Elmer B Domingo)
Is My Dental Insurance Accepted?
As in most destinations, dentists in the Philippines generally will not bill your insurance company directly. However, if your insurance provider allows out-of-network care you may be able to file a claim when you return home. If in doubt, you will want to verify coverage with your health insurance carrier before you travel.
If they will reimburse, be sure to find out what forms and other documentation you might need to bring with you for your dentist to complete.
US patients may also be eligible to claim medical expenses tax deductions for dental treatment abroad, including travel and accommodation costs, potentially resulting in even greater savings on your dental treatment costs.
When Is the Best Time to Visit One of Our Dentists in Manila?
You can visit our dentists at any time during the year as their offices are open year-round. Some times of the year are traditionally busier than others, so you may want to gauge your visit against your social and cultural appetites! Many of Manila's cultural festivities coincide with the dry season – from December to May.
Christmas and Easter week are the busiest times, with events such as the Flores de Mayo also attracting large crowds. During these times you will want to book ahead early, particularly for accommodations.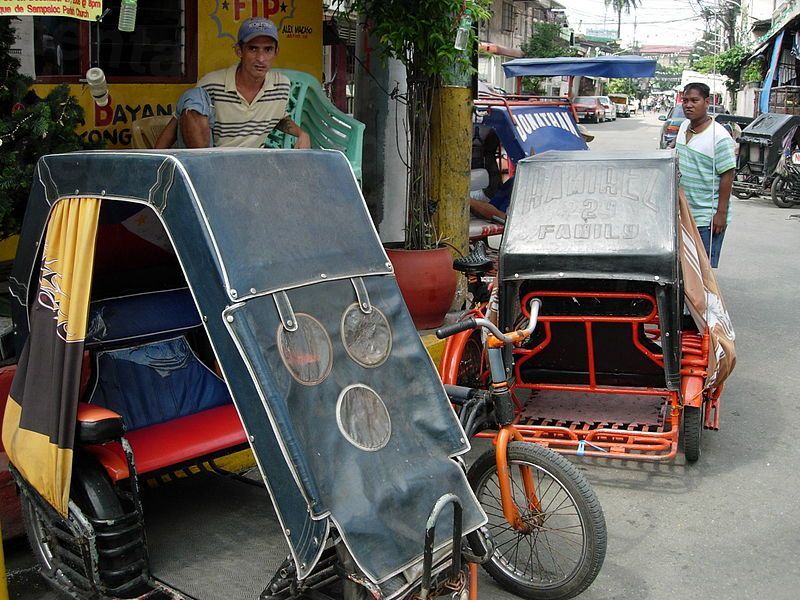 (Image by: D Pinpin)
Is Manila Wheelchair Accessible?
The streets and sidewalks generally lack facilities for wheelchair access.
Some hotels are wheelchair-friendly although many of the older public buildings lack functioning elevators. Two of Manila's three light-rails are wheelchair accessible; some stops have elevators that aren't in service. Shopping malls may not necessarily have wheelchair access.
Many of our dentists offer free pick-up and drop-off services. With advance notice, we will do our best to help you with arrangements.
What's the Downside? What Should I Know About Visiting?
Just as in any big city, Manila has its share of petty crooks who will prey upon easy targets. While Filipinos are generally amicable and honest, be wary of overly-friendly strangers who may have ulterior motives.
While Metro Manila's modern buildings and infrastructure rival any global city, Manila has its slum areas, which can be upsetting for Western visitors not accustomed to seeing extreme poverty.
The usual crowds, noise, pollution and traffic are evident in Manila; fortunately, there are plenty of quieter retreats when you're ready to call it a day.
What Else Does Manila Offer?
Just because you are having dental treatment does not mean you can't enjoy Manila's many unique attractions.
For example, Manila's museums and galleries, such as the Metropolitan Musem, house both Philippine and international art exhibitions. The Cultural Center of the Philippines offers theater performances; and the Museo ng Kalingngang Pilipino exhibits a wide array of traditional Filipino music, dance and costume.
Nayong Pilipino, next to the airport is a cultural village-cum-park. On its grounds are villages representing the architecture of the Philippines.
If you don't have an opportunity to visit one of the breathtaking surrounding islands, Ifugao Village features the thatched huts and the miniature rice terraces of northern Luzon. Here you can pick up handicrafts and souvenirs representative of that part of the country.
For shoppers, there are plenty of malls, including Harrison Plaza, Robinsons Mall, the Glorietta Mall, Landmark, Shangri-LaPlaza and the huge Megamall in Mandaluyong.
Slightly further afield but doable as day trips are the fortress island of Corregidor – a multiple ferry journey away; the dubious pleasures of Angeles City; the infamous Mount Pinatubo which became world famous in 1991 after producing one of the largest volcanic eruptions of the twentieth century; and Subic Bay which provides beaches, adventure, relaxation, fine dining, all types of sports from golf to basketball to a great nightlife.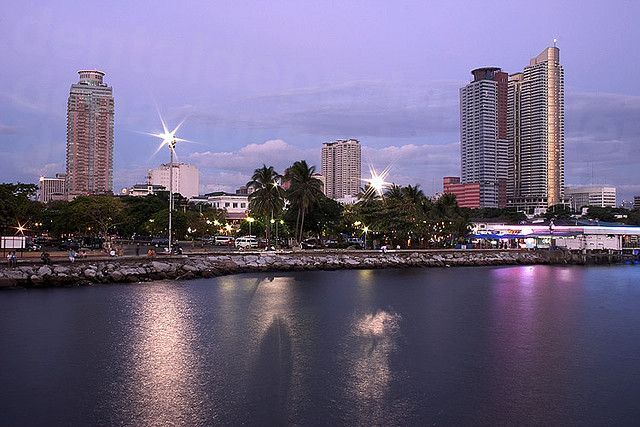 (Image by Ric_k)
Traveling to Manila
Most dental patients arrive by air into Manila's Ninoy Aquino International Airport (NAIA). This airport also serves domestic flights from other areas of the country and it is possible to fly to other international airports in the Philippines, then take a domestic flight or travel overland or by ferry to reach Manila.
Traveling around Manila
Taxi:
Convenient and plentiful, they are one of the most expensive ways of getting around the city. Make sure the meter is on and that you have a rough idea of how to reach your destination.
Tricycles:
Basically a motor-bike and side-car, for short hops across the city, they are are the least expensive means of getting around.
Jeepneys:
These are the most popular form of transport in the Philippines, modified and often quite colorful jeeps left over from the Second World War. You can hail a jeep just like a taxi.
Buses:
Buses are usually used for longer trips. You will pay more for an air-conditioned bus, well worth the extra expense on a longer journey.
Distances and Travel times from Airport and Other Tourist Areas to Manila
Nino Aquino International Airport (NAIA), Manila:10 miles, 30 mins
Angeles City: 52 miles, 1 hour
Mount Pinatubo: 90 miles 2 hours
Subic Bay: 79 miles, 2 hours
Vigan: 250 miles, 6 hours
Los Banos: 50 miles, 1 hour
Calumpan Peninsula: 80 miles, 2 hours
Western Visayas: 370 miles, 18 hours or fly to Cebu
Mactan Cebu International Airport: 650 miles, 1 hr flying
How Do I Book My Dental Appointment in Manila?
Call us toll-free, or book online for an appointment with one of our Manila dentists, at no charge to you. Choose and find your dentist, view clinic photos, take a virtual tour, read patient reviews and get free quotes. Book with Dental Departures for peace of mind and the best-guaranteed prices.
(Image by Mike Gonzalez [The Coffee])
Sources:
"What to do When Visiting the Philippines". It's more fun in the Philippines. 18 November 2018. https://itsmorefuninthephilippines.co.uk/
Dental Tourism: Things to Consider Before Going That Extra Mile for Your Smile". Balasubramanian, M and Holden, A. ABC Australia. 24 October 2018. https://www.abc.net.au/news/2018-10-25/dental-tourism-overseas-dentist-cost-of-dentistry-thailand-india/10427136