Last fact-checked: 22 February 2020
Need a smile makeover but not in a position where you can comfortably shell out close to two-thousand dollars at home? Then you're not alone. However, instead of putting off treatment like most others, why not consider affordable veneers in Bogota, Colombia? You'll save hundreds, if not thousands (depending on the extent of the work) and get the chance to discover this exciting capital city at the same time.
Cosmetic dentistry and other treatments are widely available in Bogota at reasonable prices. Best of all, we provide free access to verified, trusted clinics and exclusive discounts—so you'll always pay the guaranteed best prices when booking with Dental Departures.
Colombia has changed dramatically in the last couple of decades and now offers a much safer experience for all. And with national parks and coffee plantations scattered throughout its lush green landscape, lively cities and pristine Caribbean islands, like San Andres and Providencia, it's no wonder why more and more tourists are starting to visit. The increasingly cosmopolitan capital of Bogota promises world-class dining, a huge number of museums, fun nightlife and absorbing neighborhoods to satisfy your inner-urban adventurer.
While Spanish is the official language of Colombia, English is taught in schools and spoken in some places. Most of our dental clinics have fluent English-speakers, too.
What Are Dental Veneers?
Veneers are a type of restorative treatment that involves the placement of thin shells over the teeth. Custom-made in a laboratory, these wafer-thin shells are made of tooth-colored materials designed to improve the appearance of the teeth by enhancing their color, shape, size and length. Veneers solve various dental issues such as:
● Discolored teeth
● Chipped or broken teeth
● Uneven or irregularly shaped teeth
● Small gaps between the teeth
They can be used singly to cover one tooth or applied in rows of four, six or eight to transform your smile (only the teeth visible when you smile). You do not need to have veneers on all of your teeth, particularly if the rest are fine. It's worth doing some research to find out more about veneers, as well as checking out photos of celebs who have had veneers —you'll be surprised who has and what a difference they've made!
Veneers can be made from porcelain, resin, and zirconia, each with its own pros and cons:
● Porcelain imitates the reflecting properties of the natural teeth and resists stains
● The resin is thinner and requires less removal of the tooth structure
● Zirconia is the most expensive but has a translucent quality that is very natural-looking
A personalized treatment plan can be created based on your needs and preferences, and you can decide with your dentist which type of material is best for you.
What Is the Procedure for Getting Veneers in Bogota?
The procedure in creating veneers involves diagnosis, treatment planning, preparation and bonding. This usually takes about three trips to the clinic. During your first appointment, the dentist will perform a complete oral examination and review your general and oral health. They will explain the requirements, process, cost, any limitations and other details. Upon confirmation, your dentist will begin the process by giving you a local anesthetic and then prepare your teeth by trimming the enamel to make room for the veneers. Impressions of your teeth will be made to send to the laboratory where your veneers are made to fit.
After a few days, when your dentist has received your veneers from the lab, it's time to head back to the chair. Your teeth are cleaned and polished before the veneers are permanently cemented onto your teeth. The adhesive in the cement is activated by a special light, which provides a very secure fix. With proper care, veneers can last for years. The dentist will give you further instructions on how to take care of your newly restored teeth, but really they don't need anything out of the ordinary, just a good oral hygiene regime.
What Is the Quality of Veneers in Bogota?
This innovative treatment is offered by many clinics in Colombia. The clinics are equipped with the latest technologies that process dental restorations like veneers. Specialists in restorative treatments, cosmetic dentistry, including oral and maxillofacial surgery, and other dental treatments are readily available. Professionalism is on par with that of dentists back home and all clinics listed on our site comply with international hygiene and safety standards.
In order to make sure international patients receive the best care, Dental Departures pre-screens all the clinics listed on our website, verifying dentists' qualifications and professional memberships. We also conduct onsite visits, publish patient reviews, clinic photos and prices, making it easy for you to select a reliable dentist. Check out some of our clinics in Bogota for your veneers:
● Estetica Dental Avanzada Bogota
How Much Can I Save on Dental Veneers in Bogota?
The price of dental veneers in Bogota, on average, is around a quarter what you would pay in the United States. If you want to transform your smile with a row of veneers, then it's much more affordable in Bogota:
| | | | | | |
| --- | --- | --- | --- | --- | --- |
| | US $ | CAN $ | UK £ | EUR € | AUS $ |
| Dental Veneers at home - Cost | 1,871 | 2,525 | 1,461 | 1,745 | 2,480 |
| Dental Veneers in Bogota - Cost | 500 | 663 | 699 | 437 | 699 |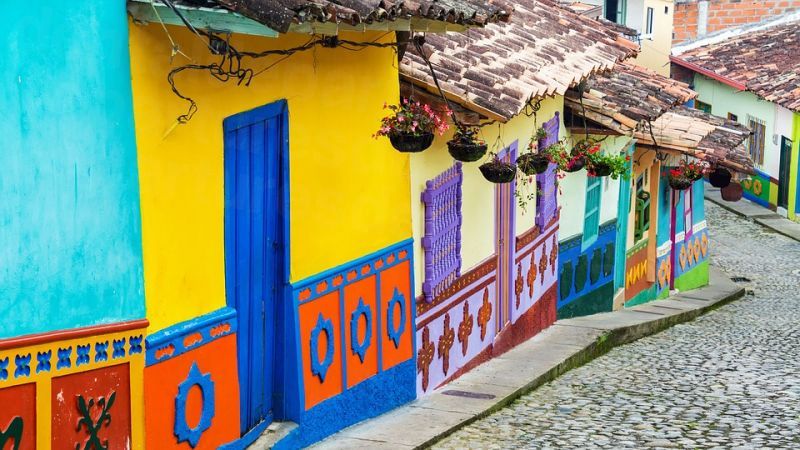 How Do I Book My Veneers with Dental Departures?
Speak to our Customer Service Team if you'd like to find out more about veneers in Bogota. You can also get a free quote or book your appointment right here, at no charge to you.
Sources:
Chan, Szu Ping. Colombia: From Failed State to Latin American Powerhouse. The Telegraph. 28 February 2015.
https://www.telegraph.co.uk/finance/globalbusiness/11441732/Colombia-from-failed-state-to-Latin-American-powerhouse.html" target="_blank
Zaino, Lori. 9 Reasons Bogota Should be on Your Travel Bucket List. The Points Guy. 14 October 2017. https://thepointsguy.com/2017/10/reasons-to-visit-bogota-colombia/" target="_blank
Auger, Steve. How Do Veneers Work? Colgate. Website accessed: 20 January 2019. https://www.colgate.com/en-us/oral-health/cosmetic-dentistry/veneers/how-do-veneers-work-0515" target="_blank
Cardellino, Carly. Important! 23 Things You Need to Know Before Getting Veneers. 4 December 2018.
https://www.cosmopolitan.com/style-beauty/beauty/a13051650/what-are-veneers/Cosmopolitan" target="_blank
Twersky, Carolyn. 10 Celebrity Tooth Transformations That Will Make You Smile. Seventeen. 4 February 2019. https://www.seventeen.com/celebrity/g26115386/celebrities-with-veneers/" target="_blank