Last fact-checked: 22 February 2020
Get dental veneers in Cali and save 75% on the prices at home. One of the easiest ways of transforming your smile is with this cosmetic dentistry treatment. It's quick, effective and pain-free but the high prices make it unaffordable for many of us, especially if multiple veneers are needed. A trip to Colombia, however, could change all that—as well as your smile.
A discolored, chipped, cracked or just misshapen tooth can ruin your smile. Dental veneers are designed to cover up unattractive teeth, giving you a natural-looking smile. With one of our quality-checked dentists, it's possible to receive a whole row of veneers that'll boost your confidence and self-esteem without having to endure years of uncomfortable orthodontic work.
Are Dental Veneers for Me?
Dental veneers are purely a cosmetic treatment, but to ensure they are effective (and stand the test of time) your teeth and gums need to be in good shape. So, before your dental veneers treatment commences, the dentist will check that your gum health is good, as well as clean your teeth and fill any cavities.
The only potential downside is that the bonding adhesive can cause sensitivity for some patients. This is normally down to each patient's predisposition to tooth sensitivity rather than a sign of inferior quality. As with any other medical procedure, do your homework on veneers so you know what the pros and cons are and can prepare accordingly.
What Are the Prices of Dental Veneers in Cali?
Dental veneers in Cali are only around a quarter of the price charged in the US, Canada and Europe, meaning you can have four veneers in Cali for the price of just one at home. Here is a quick price comparison:
| | | | | | |
| --- | --- | --- | --- | --- | --- |
| | US $ | CAN $ | UK £ | EUR € | AUS $ |
| Dental Veneers at home - Cost | 1,871 | 2,525 | 1,461 | 1,745 | 2,480 |
| Dental Veneers in Cali – Cost | 390 | 515 | 295 | 341 | 543 |
What Is the Procedure for Dental Veneers?
You'll need to pay a couple of visits to the dentist for your veneers.
Your first visit begins of an initial assessment, during which diagnostic tests may be carried out, such as x-rays. This is an opportunity to discuss your goals, what can be achieved and what materials are for your circumstances. When you are both happy to proceed, your teeth are then prepared during this same visit. A tiny sliver of enamel is removed from the front each tooth receiving veneers; this is so your new veneers will be flush with your remaining teeth and not sticking out.
The dentist will then take impressions of your teeth, which are sent to the lab where your veneers are made to measure. You'll need to return in a few days once the veneers have been sent back ready for fitting.
At your next visit, the dentist will fix the veneers to your teeth. A light-activated adhesive is used to bond the veneers to your teeth permanently. It's a quick process that shouldn't take long.
If you only require one or two veneers and your chosen clinic offers CAD/CAM technology, you may be able to have the whole treatment completed in one day. That includes consultation, impressions, preparation of teeth and fixing of veneers. This is because CAD/CAM allows the dentist to use a computer to use digital images of your mouth to mock up the veneers on a computer screen in front of you.
You can see how they look and make any adjustments, such as in the length, before they are made. Once you and your dentist are satisfied, the press of a button sends the information to an onsite milling machine that prepares your veneers with precision. Once complete, the dentist can place them there-and-then.
Why is Cali a Good Place to Get Veneers as a Dental Tourist?
Clinics in Colombia that treat international patients are typically of a good standard with modern facilities, skilled medical and laboratory staff. Our past clients have reported a commitment to customer care that is often better than what they are used to at home. Clinics, such as Estetica Dental Avanzada, are known for their professionalism and are highly recommended by their international clientele.
The clinics listed with Dental Departures have all had background checks carried out, including onsite visits, legal/criminal records and dentist qualifications. We also confirm professional memberships, publish patient reviews, clinic photos, maps and prices so you can make an informed decision and choose a facility that you are comfortable with. Our Best Price Guarantee ensures you never have to pay more than anyone else.
Colombia has cleaned up its act considerably over the last couple of decades, allowing the country to really blossom. Cities that were once no-go areas have become hip places to hang out, attracting entrepreneurs, locals and visitors, breathing new life into the infrastructure and redeveloping communities. It's an exciting time to visit the country, and the city of Cali is no different. Here you'll discover a vibrant Salsa scene that permeates every corner of the city. Dental tourism in Cali is a great option for price, expertise and location.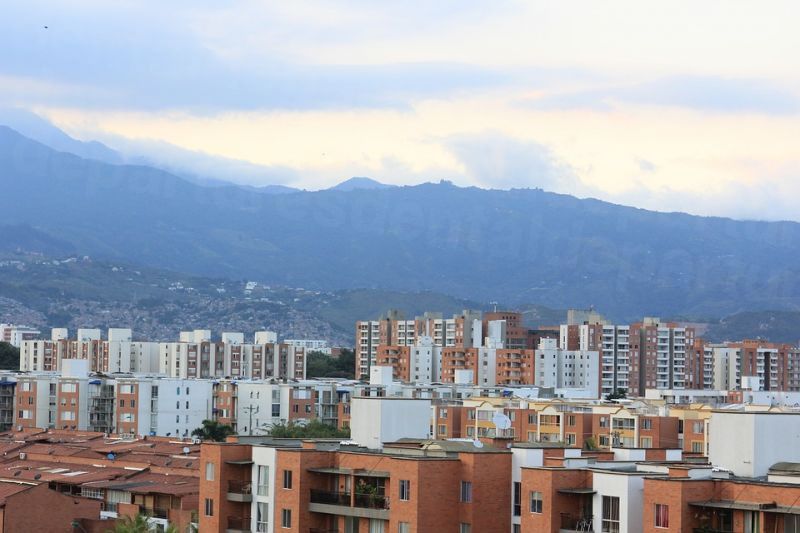 Booking Veneers in Cali with Dental Departures
If you'd like to know more about dental veneers in Cali then get in touch with our Customer Care Team who will be more than happy to help with all aspects of your trip. Or if you prefer, schedule your appointment right here online, any time of the day or night, at no charge to you.
Sources:
Cardellino, Carly. Important! 23 Things You Need to Know Before Getting Veneers. Cosmopolitan. 4 December 2018.
https://www.cosmopolitan.com/style-beauty/beauty/a13051650/what-are-veneers/" target="_blank
Auger, Steve. How Do Veneers Work? Colgate. Website accessed 13 January 2018. https://www.colgate.com/en-us/oral-health/cosmetic-dentistry/veneers/how-do-veneers-work-0515" target="_blank
Baker, Michael. Tourism in Cali, Colombia. USA Today. Website accessed: 10 January 2019. https://traveltips.usatoday.com/tourism-cali-colombia-35912.html" target="_blank
Leadbeater, Chris & Haines, Gavin. 21 Reasons Why Colombia Should Be Your Next Holiday Destination. The Telegraph. 20 July 2018. https://www.telegraph.co.uk/travel/destinations/south-america/colombia/articles/21-reasons-why-colombia-should-be-your-next-holiday-destination/" target="_blank