Get value-for-money dental veneers in Palma , Mallorca (Majorca) and makeover your smile for less. If you have a stained, chipped or cracked tooth that's ruining your smile, a dental veneer is a simple solution—effortlessly transforming the offending tooth or teeth.
This treatment is one of dentistry's most cost-effective cosmetic procedures: quick to carry out with virtually no downtime--and the results are immediately noticeable! Another notable feature of dental veneers is they are suitable for disguising a variety of cosmetic issues—including stains, discolouration, cracks and chips.
However, the versatility of veneers means they can also be used effectively to 'straighten' the appearance of a row of teeth, thus dispensing with the need for time-consuming and uncomfortable orthodontic treatment, if the desired result is just for cosmetic reasons.
While dental veneers are a good option for a quick-fix cosmetic dentistry treatment, the cost of veneers at home can be prohibitively expensive. With savings of around 70% in Palma it is certainly worth making the effort of getting them either on holiday, or as a separate dental tourism trip.
How Do Dental Veneers Work?
Dental veneers are made from exceptionally thin hard-wearing material that affixes to the front of the tooth, effectively covering the tooth behind it with a white, attractive cover—rather like wood veneer on furniture where a thin veneer of expensive wood is glued over cheap, soft wood to improve the looks of the furniture.
Veneers are made of porcelain, zirconia or composite material and can be placed over just one tooth—or to straighten a crooked smile--placed in rows of four, six or eight. The procedure instantaneously transforms a smile and can give you a massive boost to your confidence if unsightly teeth have been an issue for you.
How Much do Veneers in Palma Cost?
The table below shows you how much you can save. For just one veneer alone the savings is substantial enough, but if you are considering a row of veneers then the savings are irresistible:
| | | | | | |
| --- | --- | --- | --- | --- | --- |
| | UK £ | EUR € | US $ | CAN $ | AUS $ |
| Dental Veneers at home--Cost | 1,461 | 1,745 | 1,871 | 2,525 | 2,480 |
| Dental Veneers in Palma—Cost | 500 | 600 | 644 | 865 | 854 |
What's the Procedure for Dental Veneers?
You will usually need two trips to the dentist for your veneers, and you will first need to have good oral health. You wouldn't wallpaper over a crumbling wall because it just wouldn't stick. Veneers are a little like that. If your tooth is decaying then the veneer is likely to fall off.
Assessment, Treatment Planning and Tooth Preparation : The dentist will examine your mouth and x-rays may be taken at your first appointment. If you are deemed suitable for the treatment, the next step is for the tooth (or teeth) receiving the veneer to be prepared. The dentist removes a slim layer of enamel from the front of the tooth so that the new veneer fits flush against it. Impressions of your mouth are taken and sent to the laboratory where the veneer will be made.
Affixing Veneers: Once the veneer has been received by your dentist, you will return to have it fitted. A strong, light-activated adhesive is used to bond the veneer to the tooth and will only take a few minutes. The veneer should last for between five and 10 years, depending on the material used.
Same-Day Veneers
Dental clinics with CAD/CAM technology may well be able to offer you same-day veneers. Designed by computer, special software sends the designs to an onsite lab where another machine mills your veneer while you wait—a real bonus for international patients who may be short on time.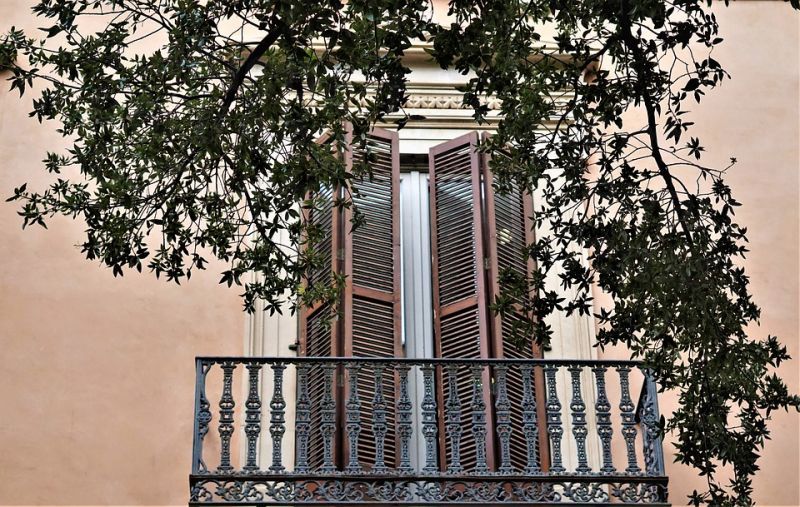 Why is Palma a Good Location to get Dental Veneers?
1: As the capital of Mallorca (Majorca), Palma is one of Spain's most attractive cities. A 12th century sandstone, Gothic cathedral is perched high above meandering, cobbled streets and a yacht-filled harbour presents the perfect picture postcard view. It's a great place to enjoy a holiday with plenty to see and do I between your visits to the dentist—and it does have a beach if your ideal holiday spot includes sand and surf.
Getting around the city on foot is the best way of seeing it, and there are plenty of scenic and interesting routes with ever-changing views that you'll never tire of. The Paseo Maritimo is the wide, seafront promenade with a pedestrianised walkway and cycle lane, as well as restaurants and bars to enjoy some refreshments. As the sun goes down, the area becomes lively as clubs and music bars open up, offering an eclectic mix of electronic, rock, pop and Latino beats.
Meanwhile, the scenic squares in the Old Town are filled with gastronomic delights and boutique shops with a laidback, cosmopolitan atmosphere. You will find a choice of rooftop restaurants, where you'll get incredible cuisine and views to match.
2: The quality of dental care in Palma, particularly for international patients, is good. Dentists in Spain are skilled, well-qualified and their clinic facilities modern. They have access to the same world-renowned brands and materials that your dentist at home does, like Lumineers® and eMax® veneers.
3: The dental providers listed with Dental Departures have all been background-checked by us, and as well as onsite visits we also substantiate dentist qualifications and professional memberships. Our listings include other useful information, such as clinic photographs, prices and patient reviews. So, you can decide where to book your appointment based on corroborative information you can rely on.
Some of our top-rated clinics in Palma include:
How Do I Book an Appointment for Dental Veneers in Palma?
After you've chosen your dentist from our listings you can book an appointment online. Or, if you'd like to know more about veneers in Palma then speak to our Customer Care Team who will be happy to help.